The world's first 3D-printed euthanasia pod 'The Sarco' had its global unveil at Venice Design on 9+10 May 2019.
After three years in development, the world's first 3D-printed euthanasia machine is now on display at the Palazzo Michiel at Venice Design.
The machine was created by Euthanasia activist, Dr Philip Nitschke. The aim of Sarco is to allow a rational adult the option of a reliable and peaceful elective death in an elegant and stylish environment.
The Sarco uses liquid nitrogen to rapidly lower the oxygen level within the capsule (like the depressurization of a plane). On activation from inside the capsule, there is a rapid drop in oxygen level, followed by a peaceful death a few minutes later.
The Sarco capsule is detachable and can be used as a coffin for burial or cremation. The mechanism within the base is infinitely reusable.
The brief was to create a beautiful means for a peaceful and dignified death: to dispel the 'yuk' factor of dying badly, in pain and in indignity.
According to the designer, Sarco was 'created with forward movement lines to signify travel'. The in-built safeguards ensure that 'only those who want to get in, will get in.
Speaking of the collaboration Dr Philip Nitschke says 'the designers took a rough concept and turned it into a beautiful work of art with practical application. The allure of Sarco is breath-taking. Its portability ensures that one's passing from this world to the next can be a moment of beauty while surrounded by beauty'.
A second Sarco is currently being printed in Haarlem in the Netherlands. Exit expects that this Sarco will be utilised by a seriously ill person at Exit's new assisted dying clinic in Switzerland in late 2019.
Watch home movie of Sarco's arrival at the port of Venice
'This year's Bienanale's tagline of "May you live in interesting times" could not be more perfect' he said.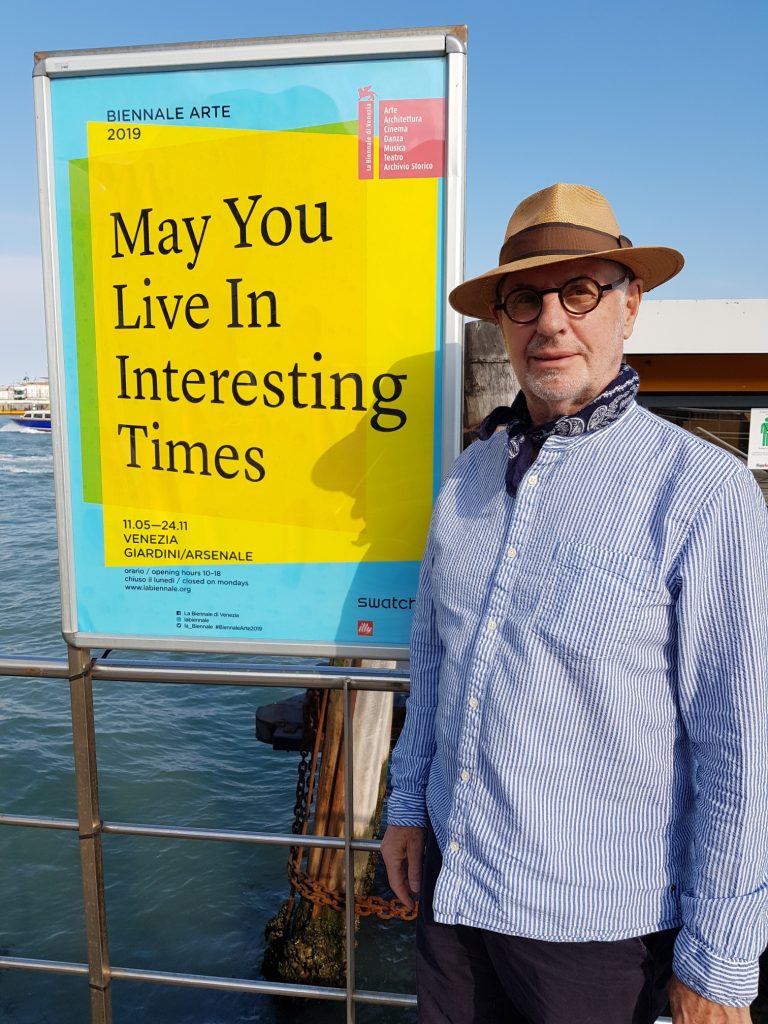 Read more in the May 2019 update to the Peaceful Pill eHandbook.
Sarco Film (concept, design & print of Sarco) is at: https://vimeo.com/333502917
Sarco Flyer is at: https://exitinternational.net/docs/VeniceFlyerSarco.pdf
Venice Design is at: https://venice-design.com
Sarco Website is at: www.Sarco.Design
CONTACT: Dr Philip Nitschke: +31 6309 66 992 or +44 7883 509 765 contact@exitinternational.net
DATE: 9 May 2019 —————–END