From September 2021, Sarco could be found on display at the Museum for Sepulchral Culture in Kassel, Germany.
The Museum for Sepulchral Culture is a cultural institution of national importance since 1992. It says it is the only institution in the world that is committed exclusively to cultural and scientific standards and deals with death in all its facets.
The museum claims to offer special opportunities to explore, contextualise and communicate these processes.
SUIZID: Let's Talk About It Exhibition: 10 Sept 2021 – 27 Feb 2022
The Sarco was removed from this exhibition at the request of Exit following universally negative public commentary by the curators and patrons of the Museum.
The museum's visitors came overwhelmingly from the suicide prevention side of the disciplines of psychiatry, social work and psychology.
Disappointingly, this exhibition (which launched on World Suicide Prevention Day) was curated from the perspective of the traditional medical discourse of universal prevention, than an open-minded dialogue about a person's right to self-determination at the end of life. Unfortunately, this approach was not made clear to Exit at the time that the invitation.
Sarco is more than a gimmick and should be treated as such.
Opening Night – 10 September 2021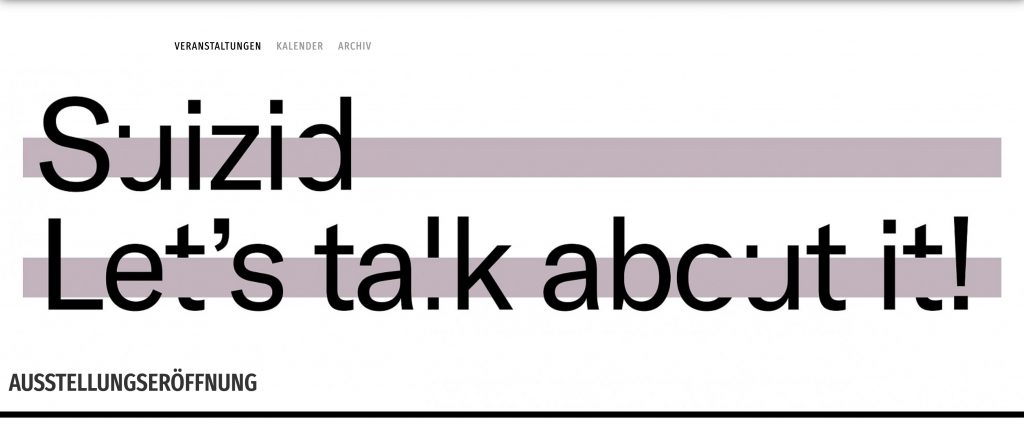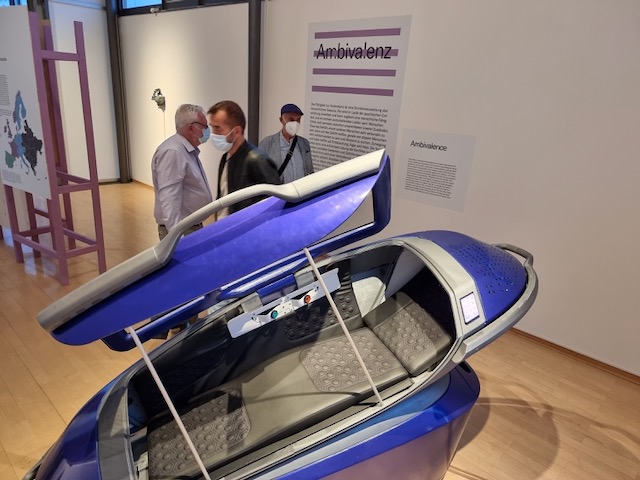 Sarco on display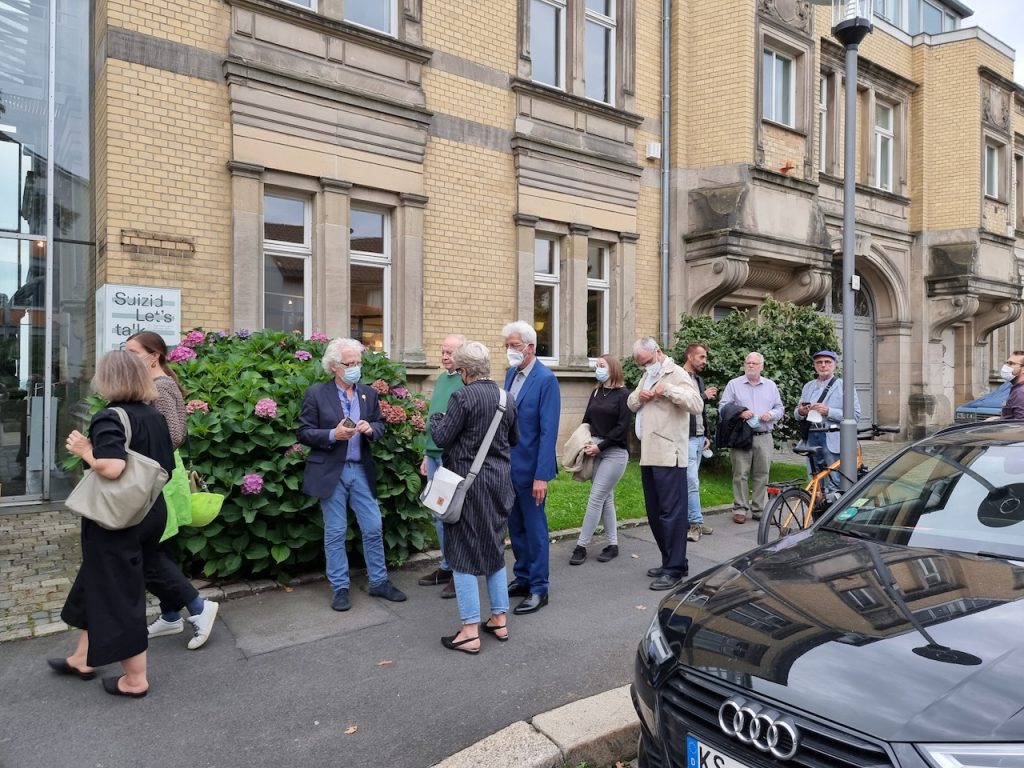 Gone are the days of a quick entry: masks & covid health passes in hand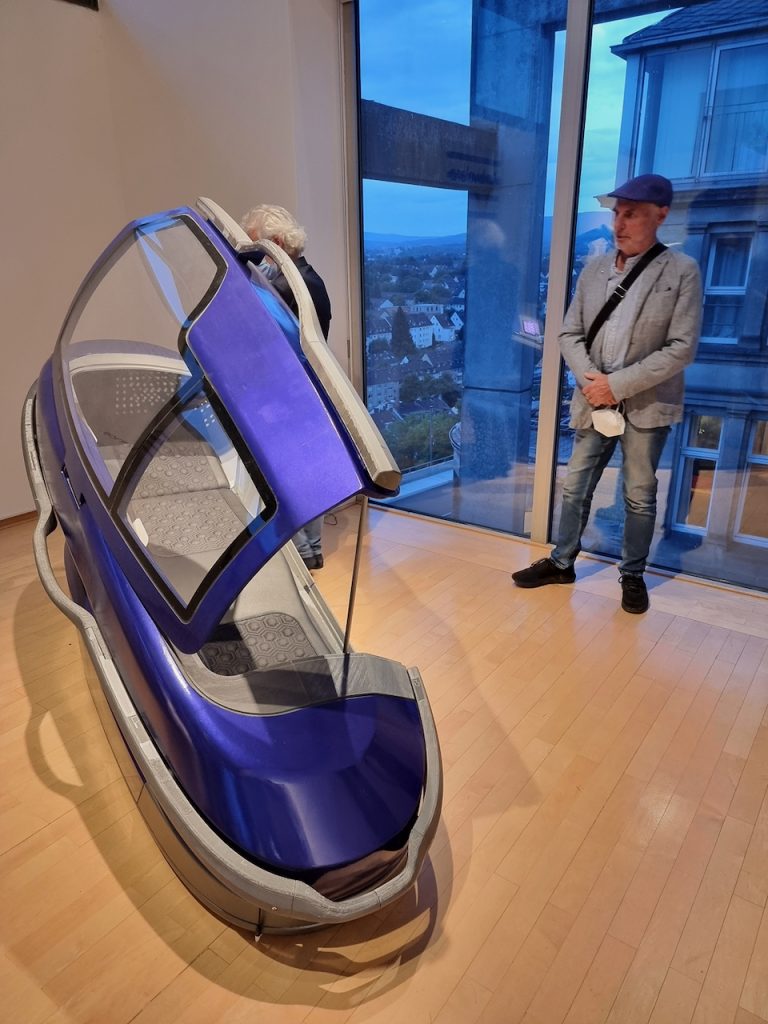 Philip Nitschke with Sarco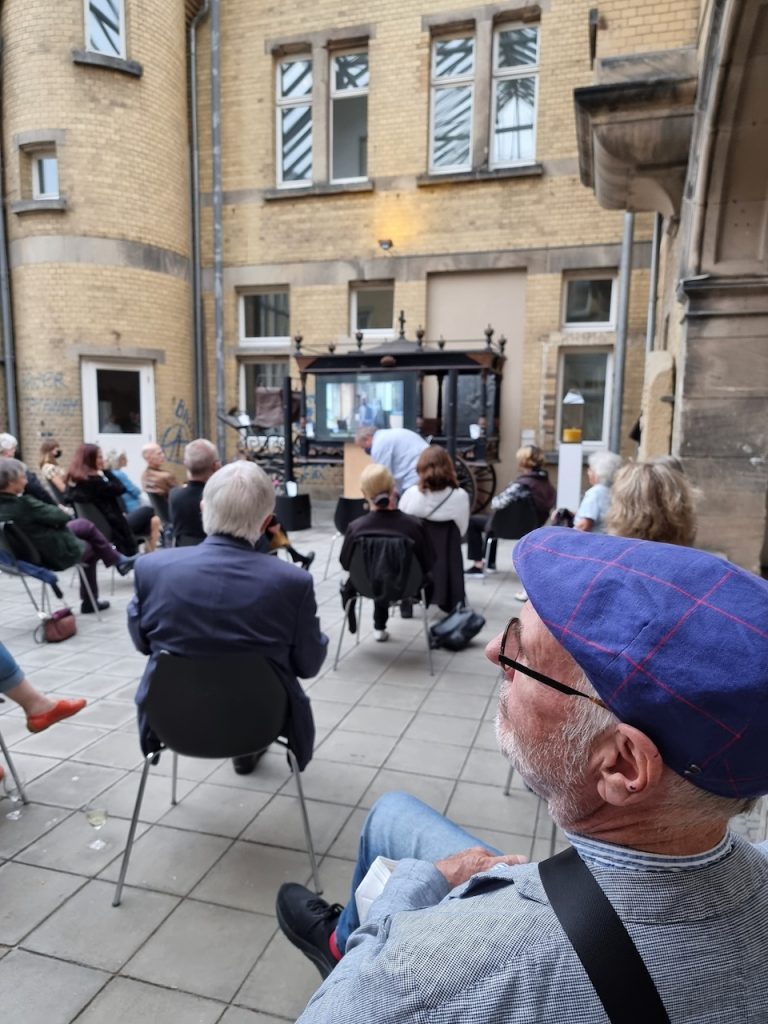 Listening to the speeches from the overflow room on the Museum terrace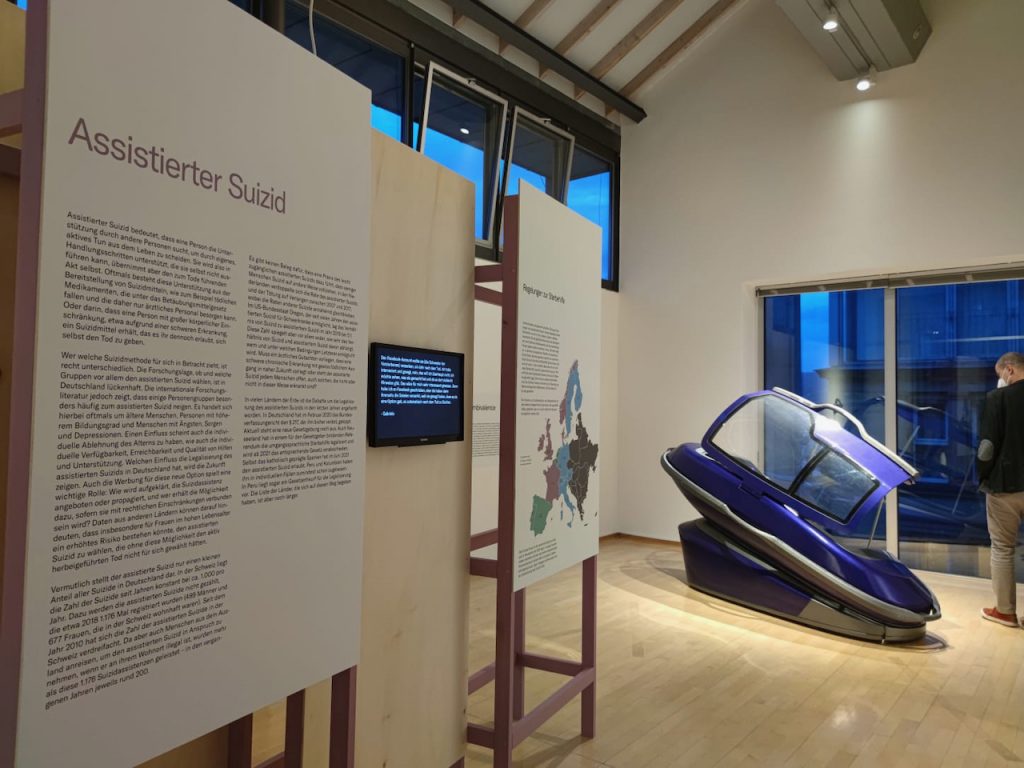 Sarco on display
Day of the Dead Dogs in the Museum gift store