Sarco is now on display at the Museum for Sepulchral Culture in Kassel Germany.
The Museum for Sepulchral Culture has existed as a cultural institution of national importance since 1992 and is the only institution in the world that is committed exclusively to cultural and scientific standards and deals with death in all its facets.
The term "sepulchral culture" is derived from the Latin "sepulcrum" and means grave, burial place.
The term covers all manifestations that have developed in connection with dying, death, burial, mourning and commemoration: burial and mourning rites and customs, but also artistic views of dying and death.
Dying, burial, mourning and commemoration have been subject to major changes in practice and their public perception for two decades.
The museum offers special opportunities to explore, contextualise and communicate these processes.
SUIZID: Let's Talk About It Exhibition: 10 Sept 2021 – 27 Feb 2022

Suicide and suicidality are common, but kept silent and stigmatized topics in society.
The exhibition presents information, suggestions, challenges and opportunities that reflect a social and personal approach to suicide.
With a view to the history of art and culture, humanities and social sciences, and medicine, but above all to the here and now, our goal is to promote public communication on suicide.
The Museum can be found at:
https://www.sepulkralmuseum.de/EN
Weinbergstraße 25–27
D-34117 Kassel | Germany
Tel. +49 (0)561 918 93-0
Opening Night – 10 September 2021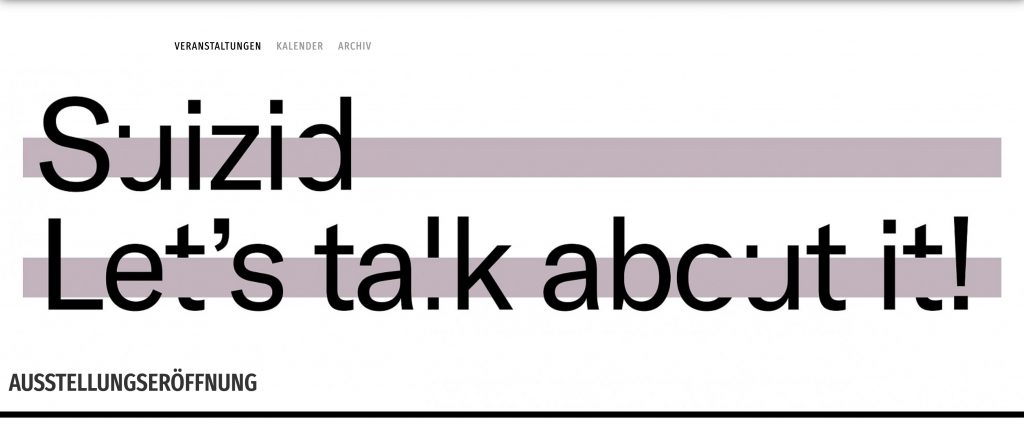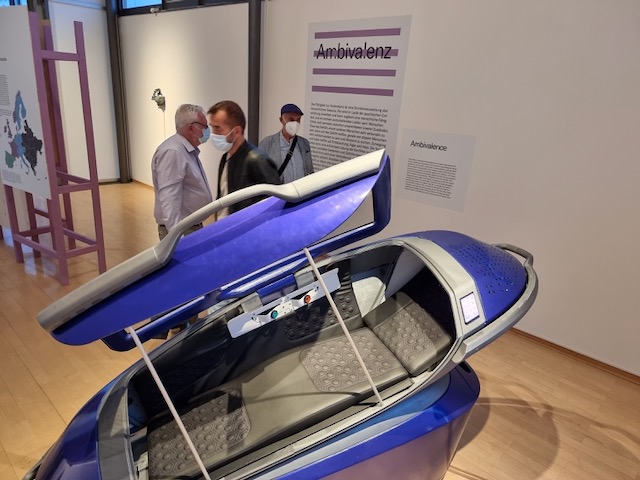 Sarco on display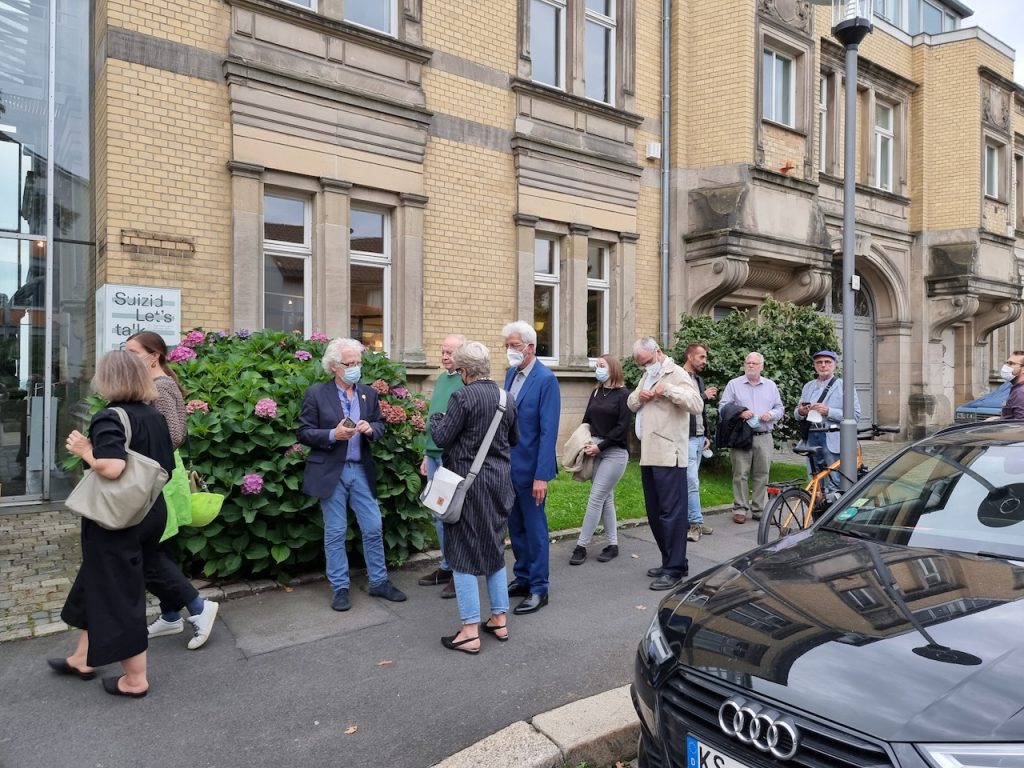 Gone are the days of a quick entry: masks & covid health passes in hand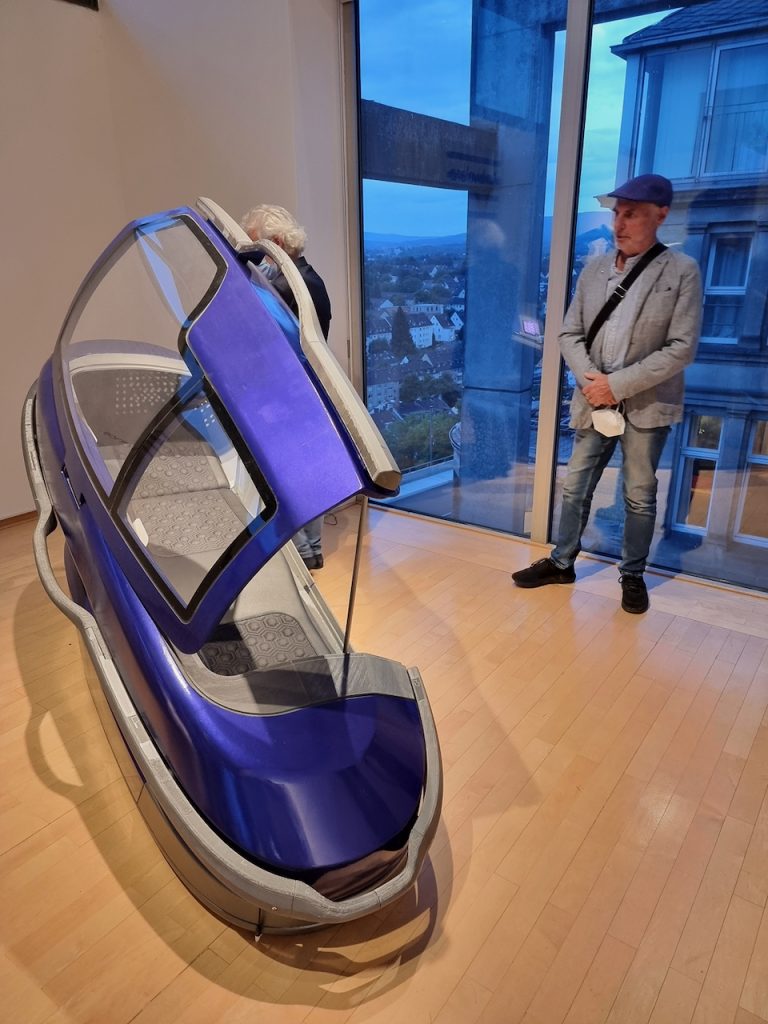 Philip Nitschke with Sarco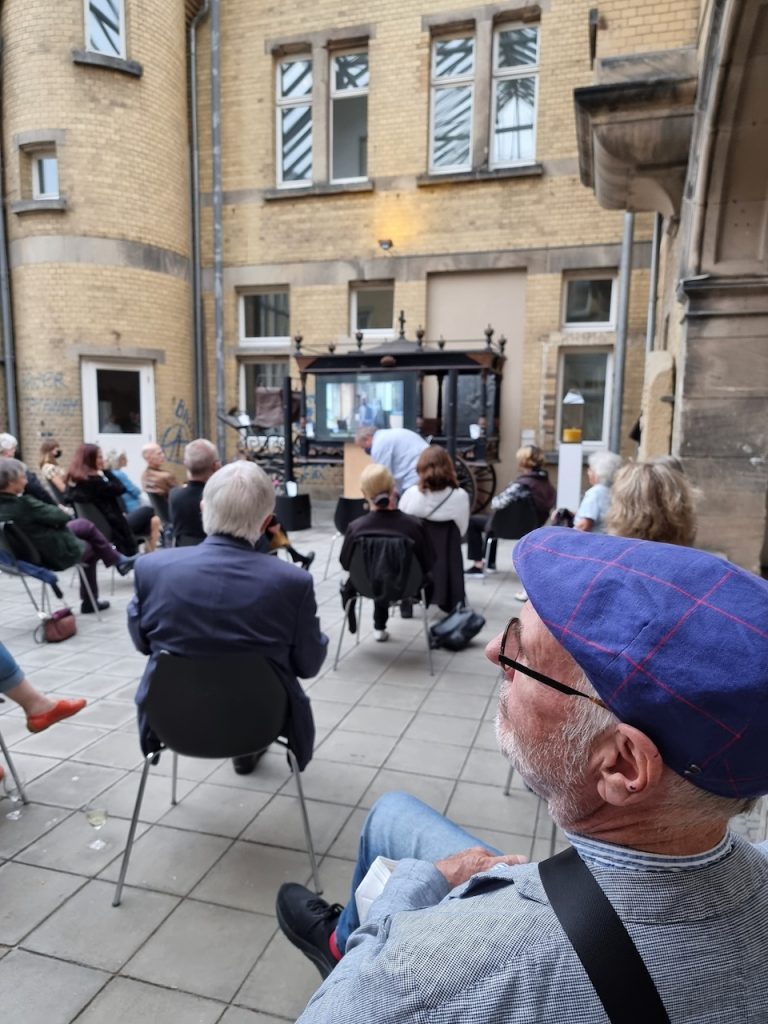 Listening to the speeches from the overflow room on the Museum terrace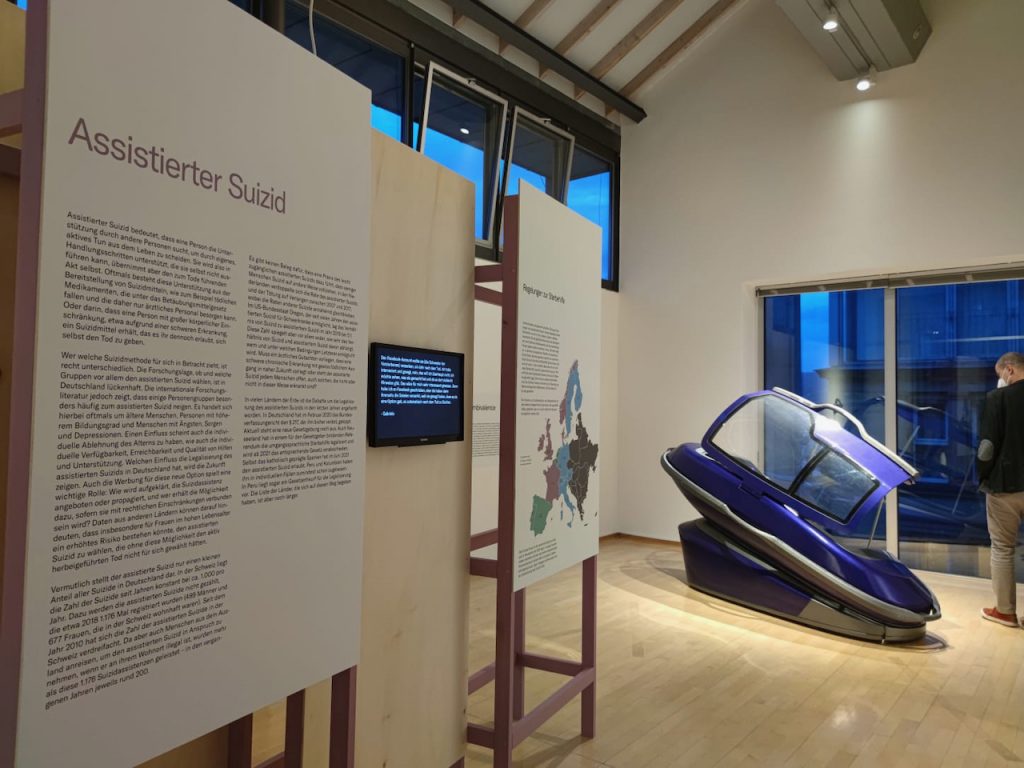 Sarco on display
Day of the Dead Dogs in the Museum gift store