October 1, 2023
Widower suicide spurs euthanasia drug worry
The Australian newspaper reports that a 'Widower suicide spurs euthanasia drug worry'.
Voluntary assisted dying advocates insist euthanasia drugs should continue to be dispensed to dying people at home despite an elderly Queensland widower taking the lethal substance meant for his terminally ill wife.
In the first suspected abuse of a VAD scheme in Australia, revealed by The Australian on Monday, a man aged in his 70s consumed the death-dealing dose prescribed to his wife.
The woman had been approved to legally end her life at home under the state's VAD laws but her condition deteriorated and she died in hospital without taking the drugs.
After her death, her husband is believed to have gone back to the house and taken the lethal drugs.
The case has been reported to the Queensland coroner and has raised new questions about the security of lethal VAD drugs prescribed to people to use at home.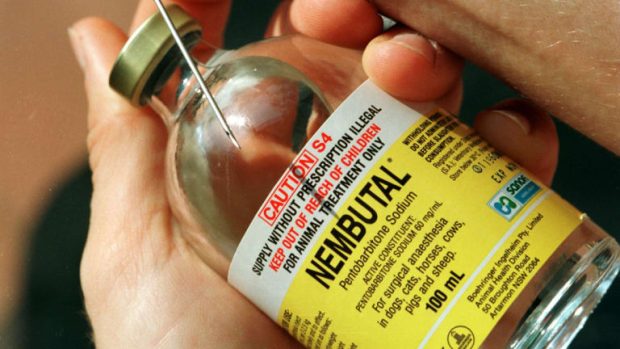 Oncologist Cameron McLaren, national director of VADANZ, the peak body for healthcare workers providing assisted dying services, said the man's death was terrible, but the government should not tighten regulation for home-dispensing euthanasia medication until the coronial investigation was complete.
"We know spousal suicide after bereavement does occur, this is not limited to VAD cases," he said.
"It's impossible to know whether this man would have suicided in another way if he didn't have access to VAD medication, so it's equally impossible to know whether restricting VAD medications at home would have prevented this or would prevent situations like this in the future.
"The benefits (of) home-dispensing to VAD patients are significant and it would be disappointing to see a change in the system before a full and thorough investigation."
John Daffy of the Australian Care Alliance, a group opposed to VAD, said the incident was "100 per cent predictable".
"We warned about this exact situation unfolding when all of these laws came in," he said.
Luke Garske, a Brisbane-based respiratory doctor opposed to VAD, said assisted dying schemes were reliant on implied trust.
"That's trusting patients and their carers to be responsible for these harmful medications in the community," he said.
"It is just such a sad thought that he had such easy access to a dangerous medication."
Exitorial Note – elderly couples often want to go together. As long as they are both of sound mind, this should be allowed, no matter their joint states of health.
Only in Switzerland can this be accommodated. The only tragedy in this situation is that the husband could not die with his wife.
No one should have to die alone at home, in secret, even with the best drugs.