November 1, 2020
Queensland Law Reform Commission Calls for Submissions
In the coming weeks, Exit International will be making a submission in response to the 'Consultation Paper: a legal framework for voluntary assisted dying' of the Queensland Law Reform Commission.
The Paper calls for input on 50 unique questions, both procedural and topic-specific.
Exit will advocate that Queensland adopt the Swiss legal framework which, by its nature, de-medicalises the assisted dying / assisted suicide experience, ensuring control remains with the person whose life (and death) is at stake.
While it seems fairly unlikely that Queensland – a State not known for its progressive thinking – will take a de-medicalised approach, Exit cannot and will not be beholden to a model which ignores a person's right to self-determination at the end of life. Laws which position the medical profession as the arbiters of who gets a good death, when and how remain unacceptable.
Why? Because as Dutch journalist, Henk Blenken, wrote in his 2018 long read in The Guardian 'My death is not my own: the limits of legal euthanasia':
It is a sad story. The right to die has been discussed for so long now in the Netherlands that we have come to believe we each have the right to die when we want. But when push comes to shove, the patient is not the one who decides on their euthanasia. It is the doctor who decides, and no one else. For the thousands of dementia patients who thought they would escape the worst of the disease, the Dutch euthanasia law is an utter failure. In 2017, there were 6,585 official cases of euthanasia in the Netherlands, the majority of them for cancer patients. By contrast, since 2012, only seven people with severe dementia died by euthanasia. Almost no one with dementia is able to die "on time" – that is, when they actually wanted to.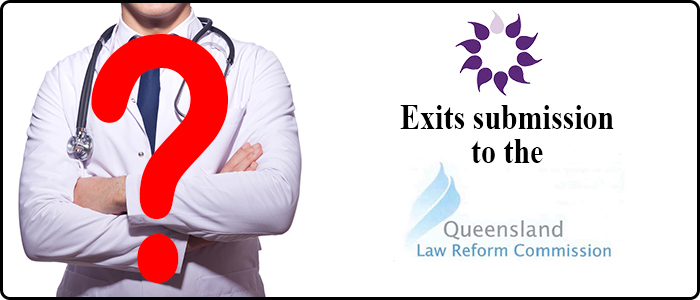 A few sample questions of the 50 contained in the Consultation Paper which are to be addressed include:
Should the eligibility be:
(a) incurable, advanced, progressive and will cause death (as in Victoria); or
(b) advanced, progressive and will cause death (as in Western Australia)?
Or should people who:
(a) have a disability; or
(b) are diagnosed with a mental illness?
be expressly excluded?
With questions like this, the Dutch legal environment looks light years ahead. And it is light years ahead, even though it is still highly medicalised.
That said, Dutch activists continue to push the boundaries.
Two cutting edge issues currently under consideration in the Netherlands are euthanasia for children aged under 12 years (whose needs are not currently catered for under Dutch legislation), and euthanasia for the so-called 'healthy' over-75s who feel that their life is complete and now is the time to go.