NuTech 2020 was held via livestream on Saturday 26 September 2020.
Recordings of the conference are now available (free for registrants). Tickets are available for purchase to the public for US$75.
All proceedings go to the funding of future NuTech conferences.
Conference website Nutech2020.com
PROGRAM
The Implantable 'Plug' – A New Solution to the Dementia Dilemma?
The Practicality of Implanting a Lethal Switch
The Evolution & Pharmacology of the 4-Drug Protocols (DDMP & D-DMA)
Software Development for Deathbed Data Collection
Nitro 'Foam Frenzy' for a Happy Hypoxia: or another way to bin the bag!
Lessons from Self-Help Abortion: How to Avoid Reinventing the Wheel
Methoglobinaemia & the Nitrite Conspiracy: Holy Grail or Failed Dream?
New Strategies for Bio-Body Disposal
Monoxide Magic – The dry powder generator
A Common Gases Generator – generate up to a dozen different gases
About NuTech
NuTech (New Technologies in Self-Deliverance) is a loose group of representatives from right to die groups around the world who are interested in, and working on, the development of DIY methodologies that enable a peaceful, reliable (and non-medical) death, at a time of one's choosing.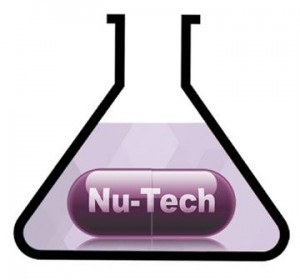 NuTech was founded by John Hofsess, Philip Nitschke and Rob Neils following a meeting in Victoria (Vancouver Island BC) Canada in 1998.
The group was joined later by others including Final Exit author & founder of the Hemlock Society Derek Humphry and Neil Nicol who, for many years, was assistant to Dr Jack Kevorkian.
NuTech's philosophy has been to acknowledge the importance of technology and technical development in the creation of better, more effective and peaceful ways for a person – in the context of old age or illness – to end their life.
NuTech Conferences
Since its establishment, NuTech has met by common agreement in cities including:
Vancouver (twice in the 1990s)
Seattle – 2002
San Francisco – 2014
Toronto – 2017*
Cape Town – 2018**
*The October 2017 meeting of NuTech in Toronto, Canada was the first meeting to be live-streamed around the world.
**The 2018 NuTech conference followed the biennial conference of the World Federation of Right to Die Societies.
Online from Amsterdam, Dublin, Paris, Glasgow, Edinburgh & USA – Michigan, Illinois, California & Washington states
NuTech Prizes
In 2017, Exit sponsored a prize of USD$5000 for the best new technological developments in end of life strategies. The prize was awarded jointly to The Debreather (revisited) and the GULPS Machine. The DeBreather R2D became available for sale in January 2020. Details are contained in the January 2020 update to the Peaceful Pill eHandbook.

NuTech Scenes