November 15, 2022
January 2023 Essentials PPeH Update
Testing one's drugs is more important than ever which is why Exit advocates drug-testing within the broad framework of harm minimization.
However, because the best end of life drugs (eg. Nembutal) is heavily restricted, it is difficult to find reliable, professional, laboratory testing.
The leading laboratory for testing is discussed in detail in the Peaceful Pill eHandbook Essentials.
The January 2023 Update brings further instruction about the extraction of samples & their submission for testing.
Already a Subscriber? Transfer to the Essentials Now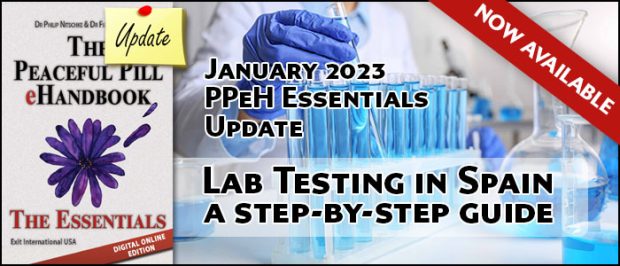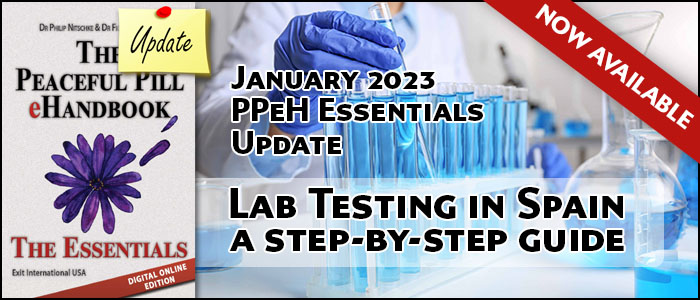 * Exit gratefully acknowledges the help provided by Sydney Exit Chapter Coordinator Sandi in this update.