December 12, 2022
Few Euthanasia Cases in Belgium During Covid
Few Euthanasia Cases in Belgium During Covid
Fewer people underwent euthanasia in 2020 because of the corona crisis.
This was the finding of the biennial report of the Federal Control and Evaluation Commission on Euthanasia on Thursday.
In 2020, the Commission received 2,245 registrations of euthanasia.
Last year there were 2,700, an increase of 10.4 percent.
Those figures from 2021 are again in line with those from 2019, when 2,656 people received euthanasia.
Older patients in particular underwent euthanasia.
Some 67 percent are older than 70, 39 percent are older than 80.
Only 1.2 percent of the number of patients are younger than 40. This did not include minors.
In 2020 and 2021, cancer (63.4%) was the main reason patients underwent euthanasia.
Chronic and incurable diseases (17.5%) was the second leading reason.
Euthanasia due to mental and behavioral disorders (1.9%) was rather exceptional.
In 85 percent of all cases, the patient was terminally ill.
In more than half of the cases (54.3%), the euthanasia took place at home.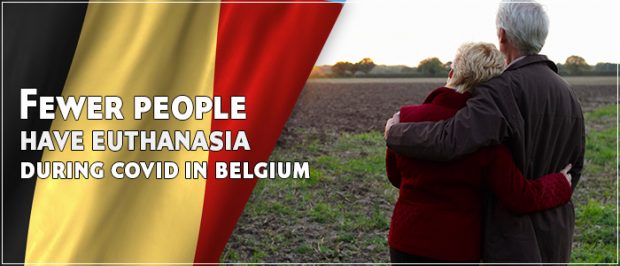 In addition, euthanasia was also performed in hospitals and palliative units (30.4%) and residential care centers (13.4%).
With euthanasia, there is a number of conditions that must be met.
For example, the patient must have the will, be in a "medically hopeless condition," be "suffering unbearably due to a serious and incurable illness," and formulate a "reasoned and repeated request."
The Commission is tasked with verifying that euthanasia cases declared by doctors meet the standards.
The Belgian Commission also called Thursday for lifting the anonymity of the registration document.
But that would require amending the 2002 euthanasia law, it sounds.
The call follows the European Court of Human Rights ruling in the case of Tom Mortier v. Belgian State.
That ruling denounced shortcomings in the a posteriori control of the euthanasia performed on his mother.
But that problem "can only be remedied by lifting anonymity," it said.