January 16, 2023
Euthanasia Doctor Returns to Gold Coast For 1st Visit Since Covid
Dr Philip Nitschke will hold a free public meeting on Queensland's new Voluntary Assisted Dying Act on the Gold Coast on Saturday 28 January 2023, as part of his first tour of Australia since the Covid 19 pandemic.
The purpose of the national Public Meeting/Workshop tour is the explain to seniors about their end of life options, given how difficult it will be for most people to access Queensland's new Voluntary Assisted Dying Act.
'Exit is approached every week by people who tell us that they are surprised and frustrated when they find out that they need to be terminally ill with < 6 months to live to get a good death under the new law', he said.
'Most people think that the new VAD laws will provide dignified choice for the elderly at the end of life, but this is not the case'.
'You need to be almost dead to use the new law. This means that most older people are excluded' he said.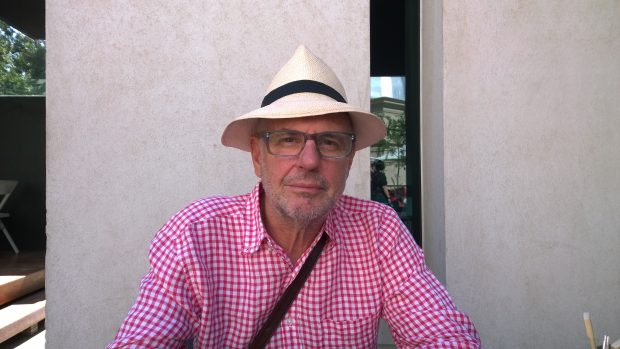 'In my 2020 submission to the Queensland Law Reform Commission, I urged the law makers to look to the Swiss model. Sadly, my pleas fell on deaf ears'.
'Instead, Queensland has gone the way of the Southern states which leaves the vast majority of the elderly in Queensland feeling discriminated against and let down'.
'In Switzerland where assisted suicide is very carefully regulated there are only 2 safeguards. Neither of which require the person to be terminally ill.
Instead the Swiss say that assisting someone to die is legal as long as:
1. The person is of sound mind – they have mental capacity
2. They do the action that brings about the death themselves'
'This the fairest and safest approach that a country can take to regulating assisted dying' he said.
In 1996, Dr Philip Nitschke became the first doctor in the world to administer a legal, lethal, voluntary injection under Australia's Rights of the Terminally Ill Act in the Northern Territory. Four of his patients used this law before it was overturned by a conscience vote in the Federal Parliament of Australia.
Since 2015 Dr Nitschke has lived on a houseboat outside of Amsterdam in the Netherlands.
Of the Dutch situation he says that after 20 years of Dutch voluntary euthanasia legislation, the debate has shifted to from a focus on terminally ill people to whether all over 75s should be issued lethal drugs as their fundamental human right: an approach that he agrees with after a quarter of a century in the movement.
The Exit Public Meeting will be held at 11.30am, Saturday 28 January at the Robina Community Centre. The public meeting is free and open to all. The meeting will be followed by a closed workshop for Exit Members.
END_______ 16 January 2023
Contact: Cath Henderson (Gold Coast Exit Coordinator) on 0435 228 443 or Philip Nitschke – on 0407 189 339.
Email: exit@euthanasia.net Web: www.exitinternational.net