September 15, 2021
BMA Drops Opposition to physician-assisted dying
BMA Drops Opposition to physician-assisted dying – Press Statement

We represent doctors and medical students who, like the wider public, hold a wide range of views on physician-assisted dying.
On 14 September 2021 our policy-making body (the representative body) voted in favour of a motion changing the BMA's policy from opposition to a change in the law on assisted dying, to a position of neutrality.
BMA Drops Opposition to physician-assisted dying
This means we will neither support nor oppose attempts to change the law. We will not be silent on this issue, however. We have a responsibility to represent our members' interests and concerns in any future legislative proposals and will continue to engage with our members to determine their views.
The debate at our annual meeting was informed by the results of a survey of our members in 2020. This survey was not a policy-making exercise but was one of a number of factors that representatives took into account when making their decision.
Representatives at the BMA also reiterated their call for robust protection for conscientious objection should the law change in the future.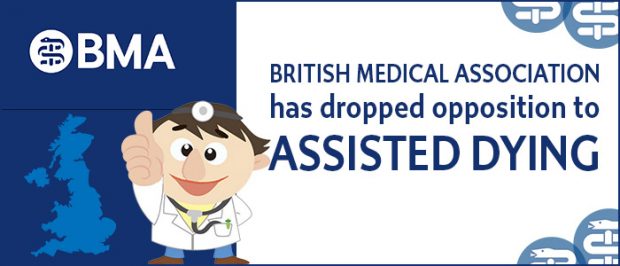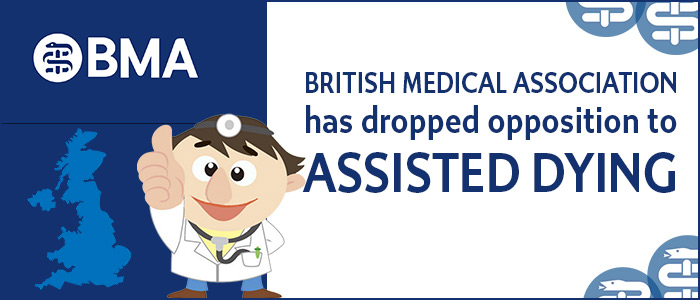 Exit note: the new BMA position on assisted dying is one of neutrality (a non position). The vote was passed narrowly with 49% to 48% with 3% abstentions.
The results of a recent BMA survey of their members can be found at the BMA website.