July 2, 2023
Alex from Eindhovern Faces Court over 10 Deaths with Middel X
According to the public prosecutor, a man who is known in the Netherlands as Alex from Eindhoven sold a suicide drug to hundreds of Dutch people: at least ten people allegedly actually ingested it and died afterwards.
One of these people is Jeane, the mother of Mado Holthuis.
Yet Mado doesn't mind that her mother was given the drug, but she is outraged at what happened afterwards.
"For example, there was a selfie stick hanging above my vulnerable, unhappy mother, filming her own death."
Tomorrow, Alex from Eindhoven will appear in court, when the substantive hearing of his criminal case begins.
He is accused of selling a suicide drug hundreds of times between 2018 and 2021, along with an anti-emetic and instructions on how to use it. It is alleged that he earned at least €90,000 euros from the sales.
Ten people allegedly died after using the drug.
According to the prosecution, this makes Alex liable for 10 charges of assisted suicide.
One of the people who died was Jeane.
Jeane's daughter, Mado, is eager to share her story: not because she is against assisted suicide, but because she finds it "inhumane" how her mother was "helped.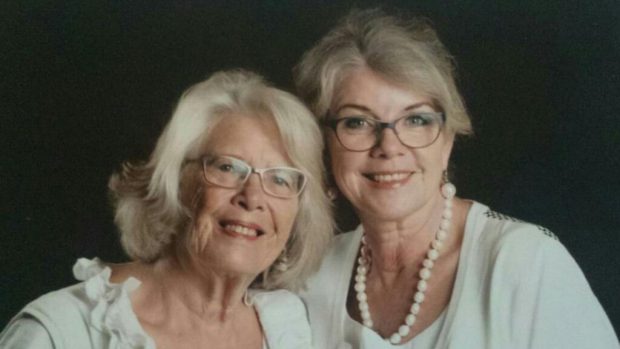 A Bit of Background about Jeane
Mado's mother was often unhappy with her life.
In 1988, on Mado's 25th birthday, she made a serious suicide attempt. "She had ups and downs after that, always taking antidepressants and sometimes doing therapies. She promised me after that: I'm not going to make another attempt like that."
'She suffered through life'
Jeane confided in Mado and they often discussed together how she was doing.
Yet in 2017 while on vacation in Greece, and quite out of the blue, Jeane bought illegal drugs to end her life.
At the time, Mado managed to convince her not to take them because it would lead to a "horrible death.
"She [Jeane] was worried about her increasing forgetfulness, her bladder problems and her loneliness. In short: she was suffering. Then I made the suggestion that she apply to the End of Life Clinic."
Unfortunately, that procedure took a long time, went "very viscous," and she was eventually rejected: the clinic was not convinced of the hopelessness of her suffering.
As a result, Jeane became a member at the Coöperatie Laatste Wil (CLW), after which, according to Mado, she came into contact with Alex.
From that point my resistance begins says Mado.
In the whole procedure from the contact with someone from the CLW to my mother's death, a distance set in between my mother and myself. Mado believes that CLW made Jeane afraid of being betrayed.
Jeane was not allowed to tell me anything about the conversations, and we spoke less and less
Jeane Died a Day Earlier than Planned
Her date of death was brought forward a day, without my knowledge she says. That chasm that arose between us is still painful and the most sad thing about that time."
So Jeane died a day earlier than Mado was told. Mado thinks that happened because her mother was afraid of being betrayed.
"Whereas I had already implored my mother not to stop her, she knew that.
Now the next day I was waiting – as agreed – for an app, telling me it was going to happen. To then be able to be with her in my thoughts, to light a candle, so she wouldn't die alone. Now it turns out she was long dead by then, which is terrible to realize."
When Mado finally found her mother, she was horrified by the situation she found, "They persuaded my mother to install a lamp over her head with a selfie stick attached to it. Inside that stick was an iPhone.
It was supposed to film my mother's death because the CLW wanted to collect data on whether it would be a painless way to die.
Next to her was an envelope with the cooperative's address on it and a bill asking me to send the phone. I don't wish such a gruesome image on anyone."
The recording went happily awry, Mado says.
"Maybe she realized just in time how morbid it was, or maybe she just couldn't manage to hit the record button. But the result is that my mother did die with a 100-watt desk lamp over her sweet face and an iPhone next to it."
The invitation list for Jeane's farewell, which she had made herself, included the name of the cooperative's contact person.
Mado called her: "The first thing she asked was, 'How did it go?' She only condoled me after that."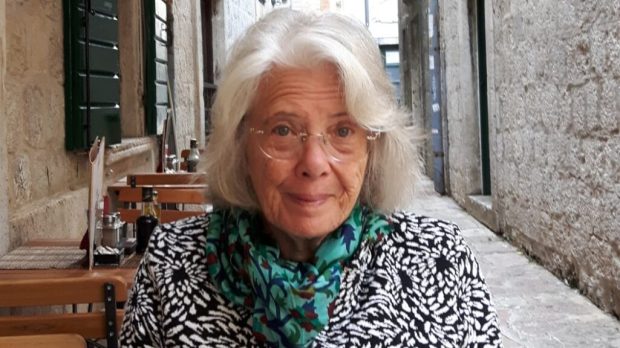 Victim statement during hearing
Mado is still saddened by how her mother died. She will express this during the substantive hearing that starts tomorrow in the court in Den Bosch, where she will be assisted by victim lawyer Sébas Diekstra.
Mado's victim statement will be read by the public prosecutor, and it will be addressed to Alex stating:
"I am troubled and deeply saddened by the CLW's contribution (as well as Alex) to my mother's death. Alex helped to ensure that my mother had to die alone, frightened, hunted and constantly afraid of betrayal."
Mado emphasizes that she doesn't mind people being helped at the end of their lives; in fact, she believes they should be.
But this is not the way she thinks.
"These are suicide cowboys. I hope this will stop and that vulnerable people will no longer depend on them.
f there were good legislation in the Netherlands, none of this would have been necessary and I, as well as other relatives, would have been spared a lot of unnecessary suffering.
Then not only would my mother have died, but I would have held her in my arms during her final journey."
Reaction from CLW and Alex's Lawyer
Alex's lawyer, Tom Gijsberts, indicated to RTL Nieuws that he cannot comment on Mado's allegations because the substantive hearing of the trial has yet to take place.
Alex indicated earlier in an interview with RTL Nieuws that he is "fighting for the right to self-determination.
Speaking about grieving relatives who sat with him earlier in court, he said:
"Relatives are often not happy, for them it feels like I have taken something away from them. They hold me responsible for the death of their loved ones. But it is those people's own responsibility, they themselves decided to end their lives."
Bert Homan, a board member of CLW, said in a reaction, 'first of all, I sympathize immensely with Mado. "Her mother's death unfortunately did not go the way she wanted. She was unable to assist her mother in the final phase of life, and that is extremely sad."
Homan goes on to say that he could not comment specifically on Jeane's death because it is now part of the legal process.
In general, Homan says that if someone calls CLW asking for suicide assistance, CLW tells them it cannot help.
"We do refer to the various information available on our site. And we indicate that it is wise to film the suicide, to show that there has been no help."
The CLW does tell its members that if there is filming, it would like to have the footage for internal use, Homan says. "To see how the process went."
Homan says that, like Mado, he and the CLW are committed to making it possible to die "in a peaceful way, whenever you want and also with your loved ones present.
"Killing yourself is allowed in the Netherlands and there are also means by which this can be done. But you are not allowed to help someone do it, because that is punishable.
As long as assisted suicide is punishable, it remains a vulnerable process and we remain committed to a humane, autonomous route."