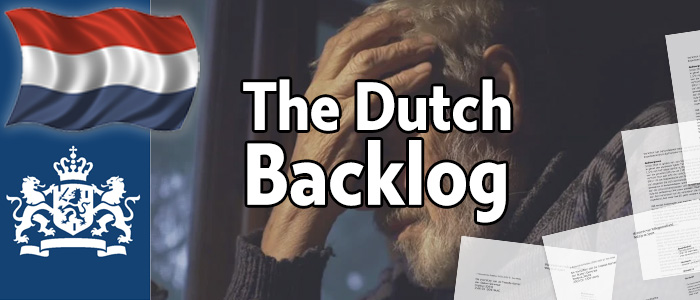 Rise in Psychiatric Requests for Euthanasia

As part of the Dutch system of transparency in its Termination of Life upon Request law, this week the Health Minister provided a report to the Dutch Parliament outlining the backlog which the increase in requests for euthanasia from mental health patients has created.


While Dutch psychiatrists are supportive of the right of those suffering from psychiatric illness to request euthanasia, far fewer are willing to get involved, or feel competent to do so.


Instead, psychiatrists tend to refer their patients to the Euthanasia Expertise Centre in The Hague. This, in turn, has created a backlog with a current wait period of 2 years.


Health Minister Kuipers has reiterated the policy vision that: ''People with a persistent euthanasia request on psychological grounds should be able to count on help at the right time, in the right place and preferably without a (long) wait'.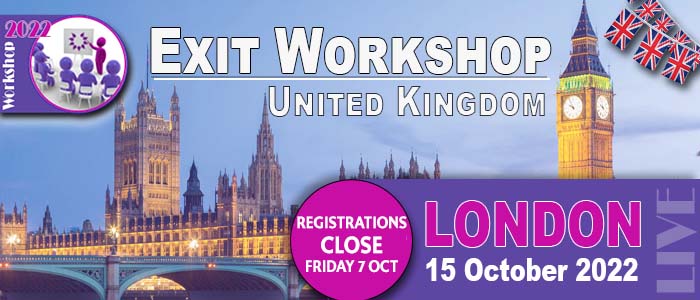 Last Chance to Register
London Workshop - 15 October 2022
Registrations will close on Friday 7 October for the forthcoming Exit London Public Meeting & Workshop on Saturday 15 October 2022.


Meeting Special Guest - Professor Sean Davison
The Exit Workshop will follow the public meeting. Topics will include the 3Ns: Nembutal, Nitrite & Nitrogen along with an outline of recent changes to the Swiss Medical Association guidelines & what this means for travel to Switzerland for a VAD.


The workshop will be based on the new Essentials Edition of the Peaceful Pill Handbook.


WHERE: Dragon Hall, 17 Stukeley St, WC2B 5LT
WHEN: 1 - 4pm, Saturday 15 October
COST: Free for Exit Members (others may join on the day with photo ID)


* Exit Meetings are reserved for those > 50 years of sound mind.
* Afternoon tea will be served.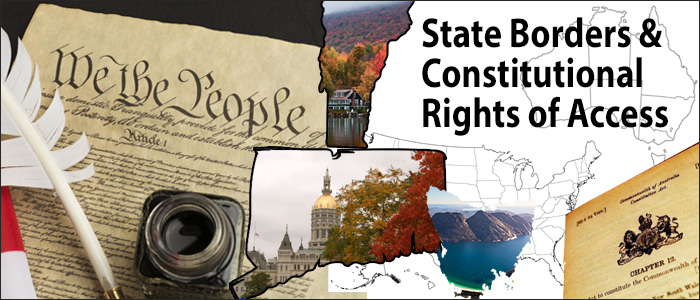 Unconstitutionality of State Borders?
This week cancer sufferer, Lynda Bluestein, initiated legal action against the State of Vermont alleging that the residential requirements in its Patient Choice and Control at the End of Life Act violate the 'equal protection, commerce and privileges and immunities clauses' of the US Constitution.


This is not the first time that a US State has been challenged in this area.


In March 2022, Oregon dropped its residential requirements in a pre-trial settlement along the same lines.


S 117 of the Australian Constitution (which is in part modelled on the US Constitution) contains similiar provisions.


While all Australian states have now legislated for medical-model assisted dying, once the qualification criteria of each of these laws becomes more relaxed and it becomes 'easier' to use the law in one state over another, similar legal challenges could well result.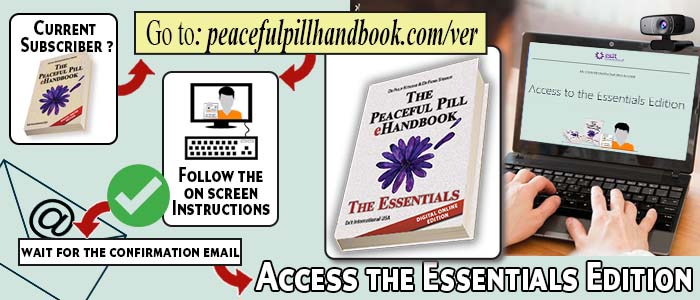 Transfer to New Essentials PPeH
Don't forget, that ALL PPeH Subscribers must transfer to the new Essentials edition if they wish to have continued access to Monthly Updates.


The November '22 update will focus on the gases & updates to carbon monoxide generation techniques.


Remember, only the Essentials Edition of the Peaceful Pill eHandbook is now updated.
Note - Peaceful Pill eHandbook Essentials replaces the former Peaceful Pill eHandbook.

NL +31 6 23 82 95 82 || US +1 360 961 1333 || Aus 1300 10 3948 (EXIT) || UK +44 7883 509 765 || NZ +64 09 889 1137