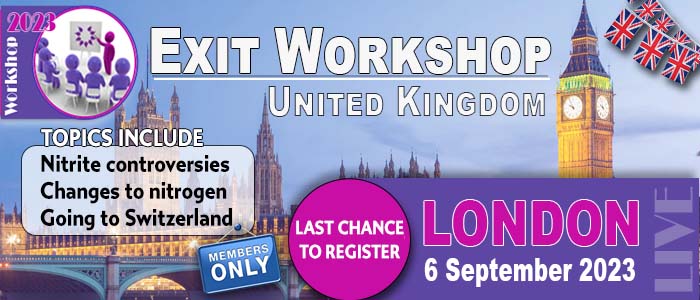 Registrations Closing Soon

Exit International will be holding our annual London UK workshop this Wednesday, 6 September @ 11am (doors open 10am).


This workshop will focus on:

Nitrite Controversies (as reported last week by BBC)
Going to Switzerland Programs & new Book
Changes to Nitrogen systems & more
Professor Sean Davison will join the meeting for Q&A on all matters Swiss.
** limited print copies of both Going to Switzerland & the Peaceful Pill Handbook Essentials will be available at the Workshop @

50% discount

to Members **

More about Exit Workshops


* Workshops are free for Members. A > 50 year age restriction applies. Morning tea will be served.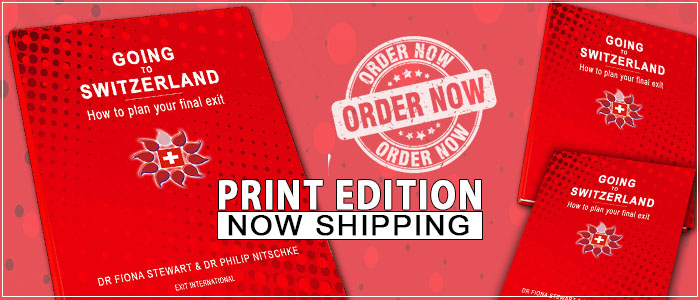 Print Edition - Now Shipping

Since its publication last month, Going to Switzerland: how to plan your final exit has proven immensely popular with Exit Members and the public alike.


This book is the essential 'go-to' guide on all aspects of an assisted death in Switzerland


Authored by Dr Fiona Stewart & Dr Philip Nitschke, the book is the result of over a decade of close involvement with the Swiss process and helping people get the peaceful death they want, on their terms in this beautiful and forward-thinking country.


Exit is pleased to announce that the English language PRINT edition of Going to Switzerland is now shipping from the Netherlands.


Other language editions to follow shortly.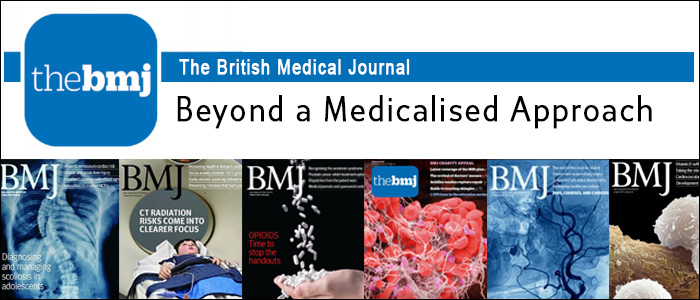 BMJ Publishes Important Op Ed on 'DeMedicalising Death'
From time to time the British Medical Journal publishes an article of special relevance. This week is one of those times.


Exit strongly recommends the opinion article by Nancy Preston, Sheila Payne and Suzanne Ost.


In their article 'Breaching the stalemate on assisted dying: it's time to move beyond a medicalised approach' the authors suggest that 'situating assisted dying outside healthcare would significantly reposition the debate' and they are correct.


Of course, while the article is medical profession-oriented in focus, the authors usefully articulate some of the basic tenets of a de-medicalised approach.


Naturally, they take Switzerland as their case in point stating: 'In Switzerland assisted dying is considered a civil rather than a medical act ...'


US +1 360 961 1333 || Aus 1300 10 3948 (EXIT) || NL +31 6 23 82 95 82 || UK +44 7576 224 931 || NZ +64 9 889 1137