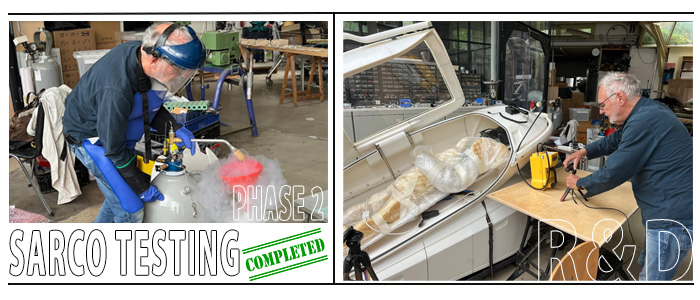 Sarco Testing - Phase 2 Results

Today brought a critically important milestone in the development of the Sarco 3D-printed euthanasia capsule.


Today in Rotterdam Phase 2 of testing took place with following parameters measured. All testing proved positive and well within the limits necessary for a peaceful, reliable 'happy hypoxic' death.

Nitrogen flow rate
Nitrogen temperature
Oxygen concentration
Switching software
Sarco can now progress to the final test stage before being deployed.

However, with the traditional European summer break (of the entire month of August) almost upon us, this final stage will not be possible till September.


Meanwhile Exit directors will be meeting with Swiss legal advisors this August to ensure that there is nothing left to chance when it comes to the expected first use of Sarco in Switzerland in the coming months.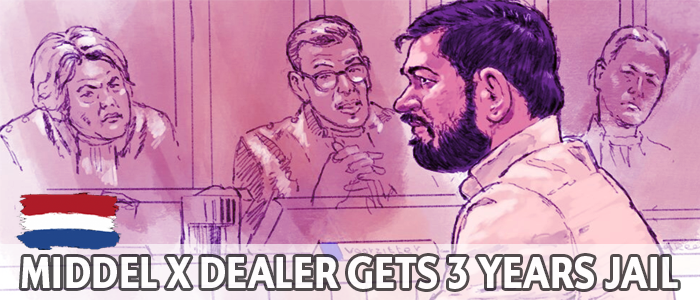 Court Delivers Fatal Blow

Last week we reported on the prosecution of 'Alex from Eindhoven' in Den Bosch in the Netherlands.


The State alleged that Alex assisted 10 people to die by selling them Middel X.


The Prosecution sought a jail term of 4 years. The Court delivered a sentence of 3 years with 18 months probation.


There can be no doubt that the Dutch State sought to make an example of Alex and to safeguard its very strict medically controlled euthanasia laws.


In the Netherlands, assisted suicide remains illegal under the Dutch Criminal Code. Furthermore, every case of euthanasia is reviewed by a panel to determine that the doctor(s) involved has not strayed from the black letter law.


This leaves many Dutch people - and especially those who are elderly but not ill - in limbo. They cannot get help to die in the Netherlands. So they, too, must go to Switzerland if they are unwilling (or unable) to take matters into their own hands using the the information in the Peaceful Pill eHandbook Essentials.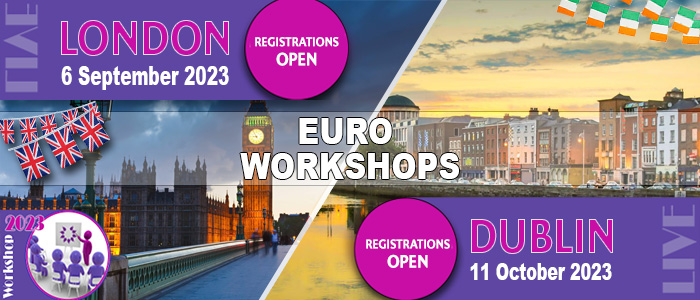 2023 Europe Workshop Dates

Exit International will be holding workshops in both London and Dublin in the coming months.


Registrations for both are now open.


Exit workshops are based on the Peaceful Pill eHandbook Essentials. These workshops shall focus on the 3Ns: Nitrogen, Nembutal & Nitrite.


Please note, the London workshop is almost booked out so please register fast.


The Dublin workshop shall be preceded by a free, open public meeting to discuss the current state of play of assisted dying law in the Republic of Ireland.


The guest speaker at the public meeting will be Dubliner, Tom Curran. Together with his late partner, Marie Fleming, Tom instigated the road towards law reform in Ireland.


More about Exit Workshops



Exit Video Archive Launches
For many years, Exit has sought to archive the considerable media coverage devoted to the organisation since it was founded by Philip Nitschke in early 1997.


We are pleased to say that many of these documentaries, news reports, interviews & even the Flash Mob of Exit members who danced to celebrate Philip Nitschke's 70th birthday can now be viewed on the Exit website.


This has been a long-time coming, not least because You Tube unilaterally cancelled Exit's account back in 2016, deleting hundreds of pieces of euthanasia history with it. You Tube never gave a satisfactory reason for their actions!


The new Exit Archive will continue to be expanded and built upon. Exit invites members who may have footage recorded to please share this with the organisation so that it may be included in this valuable library of assisted dying social history.


US +1 360 961 1333 || Aus 1300 10 3948 (EXIT) || NL +31 6 23 82 95 82 || UK +44 7576 224 931 || NZ +64 9 889 1137