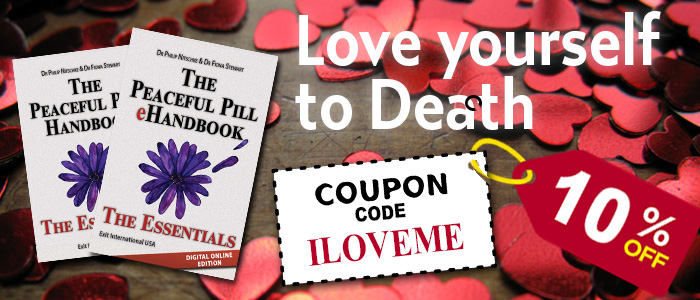 Valentine's Day Snap Sale
With the February 2023 update to the Peaceful Pill eHandbook Essentials edition now published, there is no better time to reward yourself or your loved one with a discounted subscription/ purchase of the Peaceful Pill eHandbook Essentials or print Essentials (all languages).


10% discount applies to all Essentials editions in all languages (Valentines Day Only)!


Use coupon: ILOVEME at checkout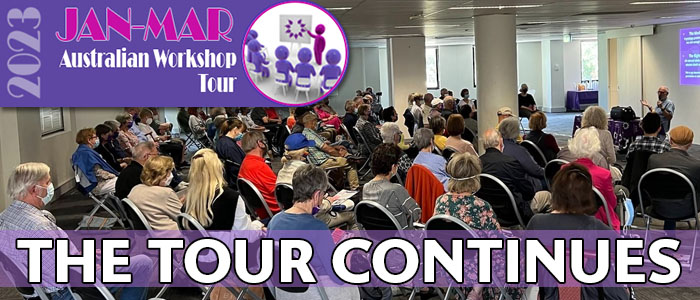 Update - February Exit Workshop Dates

Sadly, Philip was re-admitted to hospital in Sydney on the weekend with a post-Sepsis infection. This led to the last minute cancellation of both the Sydney and Bowral workshops (which were scheduled for this week).


It is hoped that Philip will be discharged from hospital today (Valentines Day) 💜


The Following February Dates are Confirmed
Canberra -Saturday 18 February 2023
Hobart - Wednesday 22 February 2023
Melbourne - Saturday 25 February 2023
Note - a 2nd Melbourne workshop will take place immediately after the scheduled Melbourne Chapter meeting.


The Melbourne event will take place at Sth Yarra Library (340 Toorak Rd), commencing at 12 noon (chapter meeting) followed at 1pm (workshop).


All members welcome. See the Exit Website for details.


A 2nd Sydney workshop is expected to be rescheduled for April. Watch this space.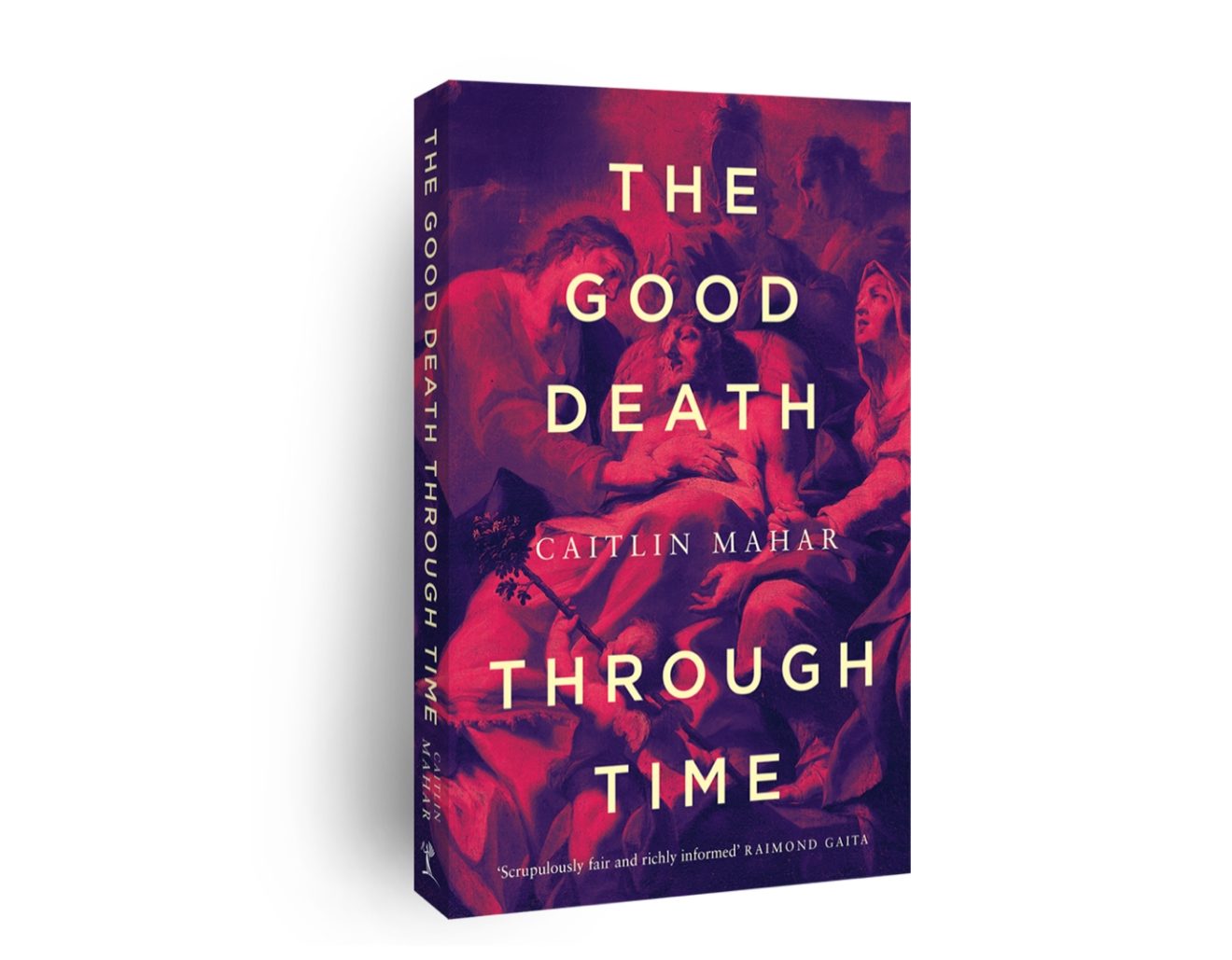 'The Good Death Through Time' presents an Intellectual consideration of the Sarco
A new book by Caitlin Mahar concerning - in part - the history of the right to die movement has been published by Melbourne University Press.
[T]he modern idea that a good death should be painless spurred sometimes troubling developments in palliative medicine as well as an increasingly well-organised assisted dying movement.


Delving into what euthanasia activists, doctors, lawyers, religious leaders and lay people have thought and felt about dying, The Good Death Through Time shows that understanding the radical historical shift in Western attitudes to managing dying and suffering helps us better grasp the stakes in today's contestations over what it means to die well.


I move into the dimly lit Wellcome Wing, a gallery devoted to contemporary science. Turning left, I spy the exhibit I have come to see.


Tucked unobtrusively in a corner, on a pedestal in a glass cabinet, sits the Euthanasia Machine. A dog-eared packet of the drug Nembutal – traditionally prescribed for "the treatment of animals only" – stands before a small laptop connected to a grey plastic case full of batteries, wires, pressure pumps and a syringe attached to an intravenous tube.


A small, scruffy, green and gold sticker on the computer declares this invention is "Australian Made".


As the sticker suggests, the machine is a long way from home. It was invented by Australia's "Dr Death", the physician and prominent euthanasia campaigner Dr Philip Nitschke.


Using a software package called 'The Deliverance Programme', the computer is designed to inject a lethal dose of drugs through a needle attached to a person's arm after they answer "yes" to a series of questions on the laptop screen.


Between 1996 and 1997, with Nitschke's aid, four terminally ill people in the Northern Territory used this machine to end their lives under the sanction of the Rights of the Terminally Ill Act 1995 – the first legislation in the world which allowed doctors to actively assist patients to die.


Purchase 'The Good Death Through Time' at
MUP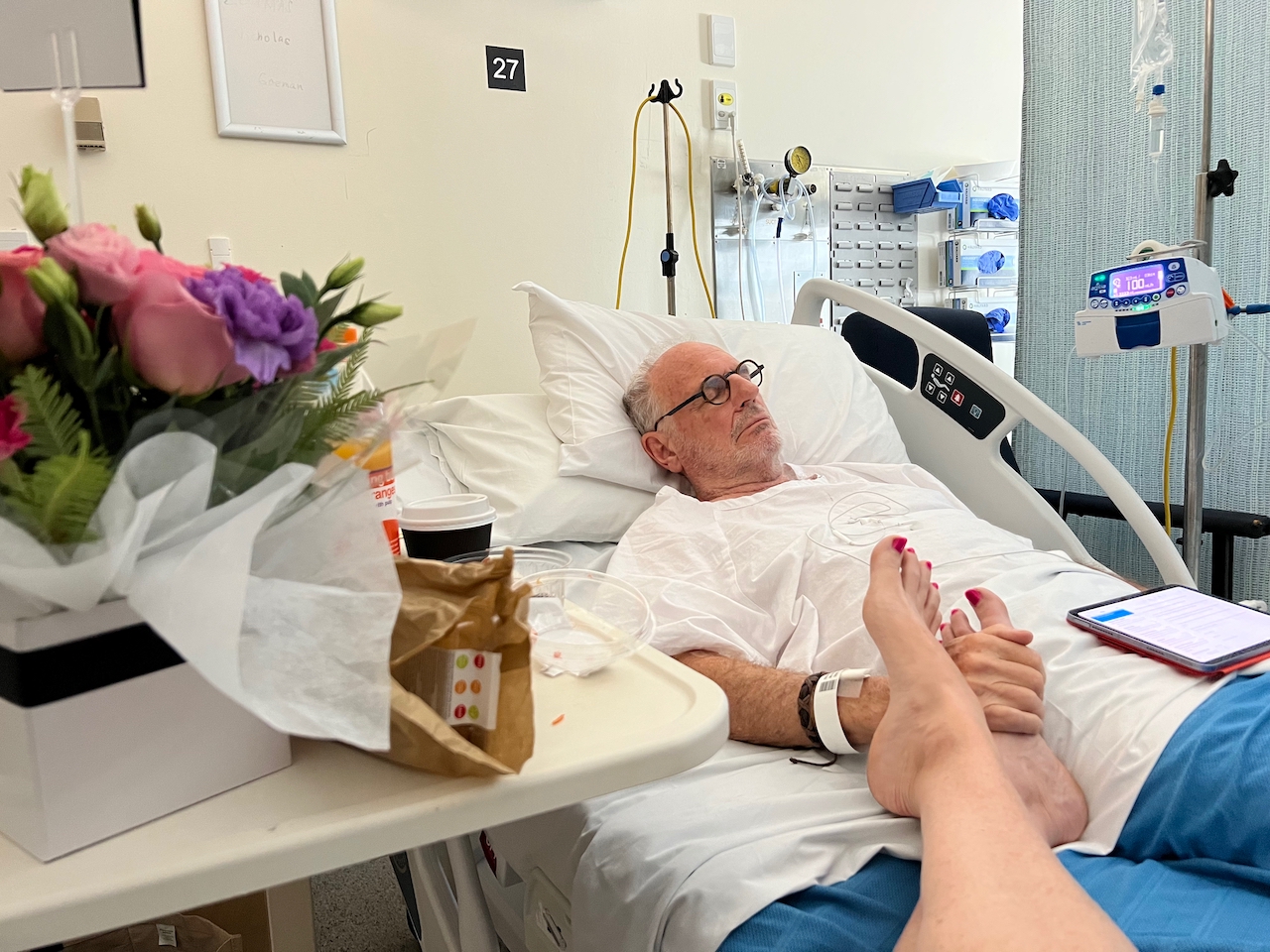 Get Better Soon Philip
Sepsis can be an insidious condition to beat. Just ask Philip who ended up back in hospital in Sydney this week, after his initial infection in early January.


The good news is that he should be back up and running soon.


Exit apologises to Sydney-siders & Sth Highlanders for the last-minute workshop cancellations this week.


We hope to make it up to you in the first half of April as the 2023 Australian tour draws to a close.


Thank you to all those who have emailed in. Much appreciated.
Aus 1300 10 3948 (EXIT) || US +1 360 961 1333 || NL +31 6 23 82 95 82 || UK +44 7883 509 765 || NZ +64 09 889 1137