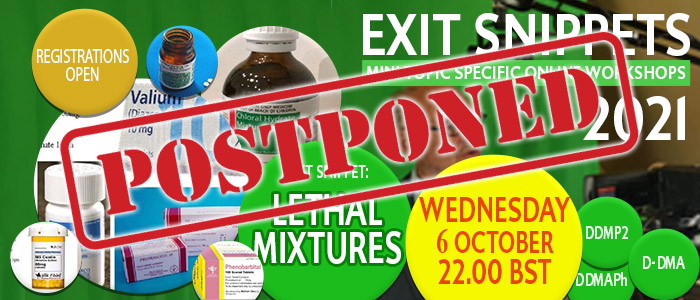 Next Exit Snippet - Wednesday, 6 October

Note - New Date

The September Snippet will now run on Wednesday 6 October. Registrations are open so register now!


The October Exit Snippet will be held on the USA Lethal Mixtures.


The October Exit Snippet explores the groundbreaking work coming out of the US which details the combination of lethal drugs that can be used for a peaceful death when the holy grail of Nembutal is not available.


In States such as California, the price of Nembutal is now out of reach for many people. Lethal drug combinations such as D-DMAPh have been devised to fill the gap.


The change of date is due to the death during the week of Exit's beloved dog, Henny.


Snippets are reserved for Exit Members & current subscribers to the Peaceful Pill eHandbook
Snippets are held at 22.00 BST (London time) on the 1st Wednesday of the month. Use the time zone calculator to check your time zone
Recording of the August 'Barbiturates Snippet' will still be published 1 September.
Snippet Recordings are available on subscription - only to members/ subscribers
Existing Snippet Subscribers can log-in here
More about Snippets can be found on the Exit International website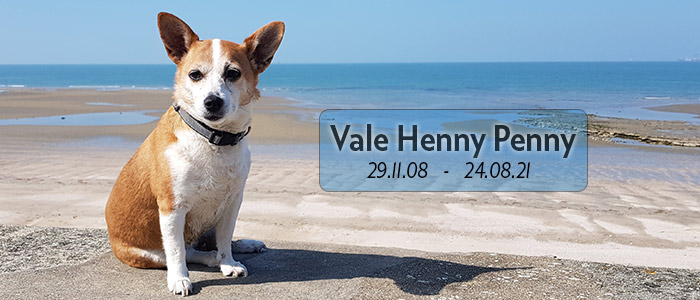 Remembering Henny

For the past 12 years, no Exit meeting was complete without Henny. She was a constant presence both in Australia and Europe.


Henny died this week of heart valve failure. Diagnosed almost 4 years ago, she lived on longer than anyone expected.


She died peacefully at home with her owners Philip and Fiona. The vet came quietly with his 'green dream'.


We have compiled a slide show of some of the highlights of Henny's very full life.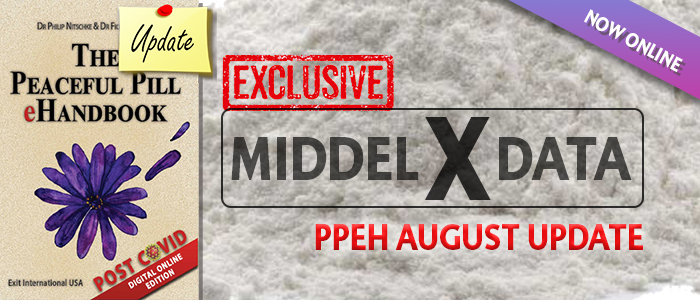 August 21 Peaceful Pill eHandbook Update
The August 2021 update to the Peaceful Pill eHandbook has published original data on over 30 documented deaths from 'Middel X Powder' - a lawful, acessible option.


* All languages updates now available
* Subscriptions are only available to >50s of sound mind. Photo ID required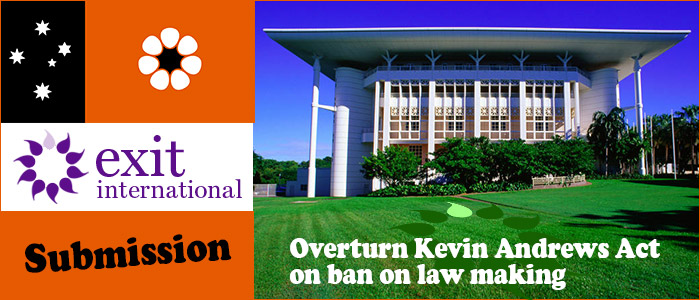 Exit Submission to Australian Senate

In July 1996, the Northern Territory of Australia became the first jurisdiction in the world to implement a right to die law - the Rights of the Terminally Ill Act.


This law lasted only 9 months before the Australian Parliament overturned the law, using a little known loophole in the Australian Constitution which allows the Federal Parliament to make laws for the Territories.


A new Senate Bill is seeking to overturn the overturning, and allow Australia's territories to once again make laws on assisted suicide.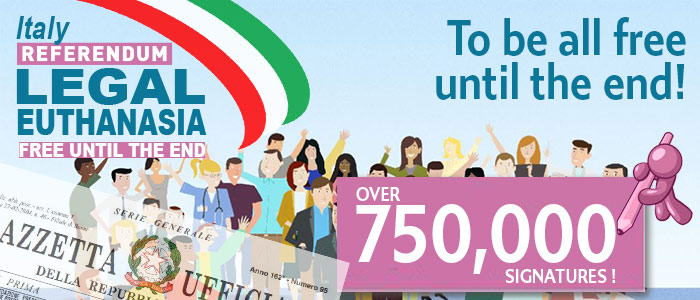 Italians Gain Sufficient Signatures for
Right to Die Referendum

Last month Exit reported that Italian group Association Luca Coscioni were calling for signatures for a referendum to remove the criminality from assisted suicide under Italian law.


Exit is pleased to announce that this week came the news that already over 750,000 have been garnered, ensuring that there will be a referendum on the issue.


This means that Italy will follow Germany and Austria in adopting a human rights approach to a person's right to die with dignity, that is not based on the degree of terminal illness and expected death time line.


Rather it is based upon mental capacity and one's ability to preside over one's life and death.




US +1 360 961 1333 || Aus 1300 10 3948 || UK +44 7883 509 765 || NZ +64 09 889 1137 || NL +31 6 23 82 95 82