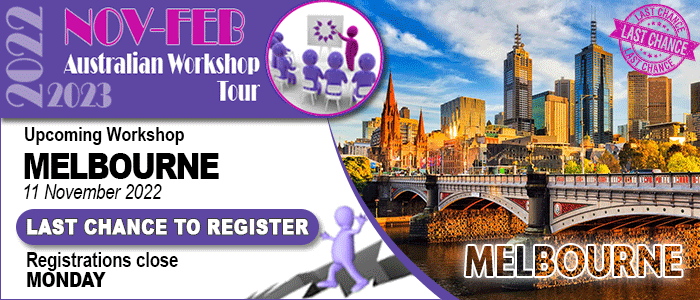 2022 Exit Workshop Tour Begins

The first Australian Exit Workshop since Covid will be held this week in

Melbourne

at 11.30am at Clayton Community Hall.

Because this is an Australian tour & because end of life laws are new to Australia, the meetings will focus upon:


a) how to ensure the law in your State/ Territory works for you
b) and your options when it doesn't & you 'fall through the cracks'
c) practical options to take control of your life & death
Workshops are based on The Peaceful Pill Handbook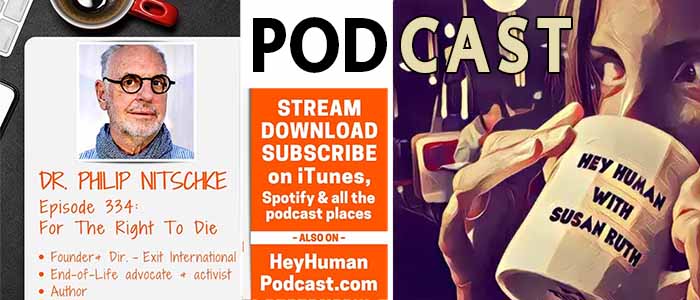 New Podcast Interview with Philip Nitschke

A new podcast interview with Exit Founder, Philip Nitschke is now available.


The Podcast is titled 'Hey Human' and can be found on all the regular Podcast platforms.


Hey Human is characterized as a "human interest" podcast with guests from diverse backgrounds: 'an array of humans from all walks of life, telling their stories'. Think neuroscience & AI, heavy-weight boxer, trans-activist, schizophrenic poet, prison activist, sports celeb, gang member, educator & more.


Host, Susan Ruth (singer/song-writer/panelist/commentator of Washington/California domain), began Hey Human in 2016 in an attempt to combat the "other-ing" that she saw taking place among fellow humans.


Hey Human now has a weekly listener-ship of 350,000 and is billed as 'the ultimate podcast for socially and civically engaged listeners'.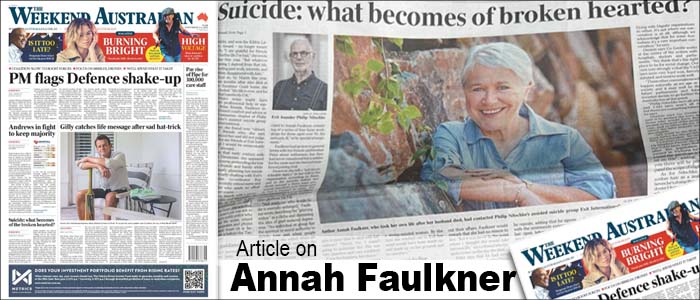 New Exitorial
The Australian & Annah Faulkner

This weekend, the News Limited broadsheet The Australian did a long-read on Annah Faulkner and the hot topic of old age rational suicide.


Titled 'Suicide and what becomes of the broken hearted' & written by journalist Christine Middap (who is perhaps best known as the former editor of the glossy, lifestyle magazine of the same newspaper).


The article will interest those who have followed the Annah Faulkner story.


Exit Fact Checkers have added editorial comment, given that Middap bypassed comment from Philip and seems to have come at the topic with a set of fairly conservative (and some might say poorly informed) judgements.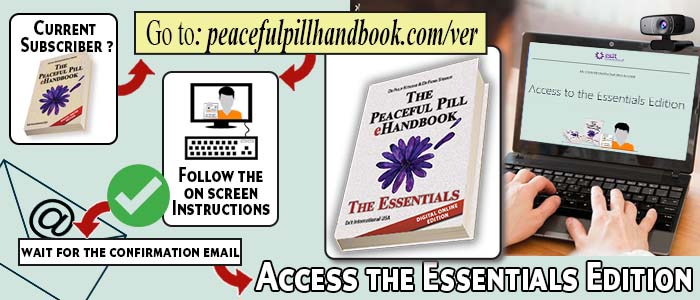 The Essentials Transfer Reminder
All subscribers to the Peaceful Pill eHandbook are reminded that they need to transfer to The Essentials edition to continue receiving updates.


A new shipment of the 2022

print

edition of The Essentials has finally arrived.


NL +31 6 23 82 95 82 || US +1 360 961 1333 || Aus 1300 10 3948 (EXIT) || UK +44 7883 509 765 || NZ +64 09 889 1137