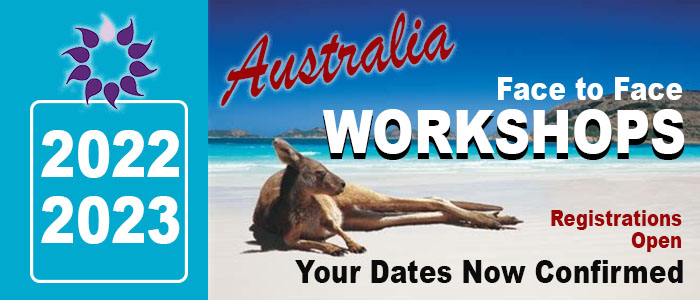 Australian 2022-23 Workshop Tour

Dates for the 2022 - 23 Australian Workshop Tour are now finalised. The tour commences in Hobart on Saturday 5 November.
Exit Public Meetings & Workshops will be held in all Australian capital cities & other regional centres.


Workshops are free events for all Exit Members.


Non-members/ PPeH Subscribers are welcome to attend but must first join Exit International.


Social distancing & mask requirements are not yet known, but this will become clear closer to the dates.


Dates for New Zealand will be confirmed soon.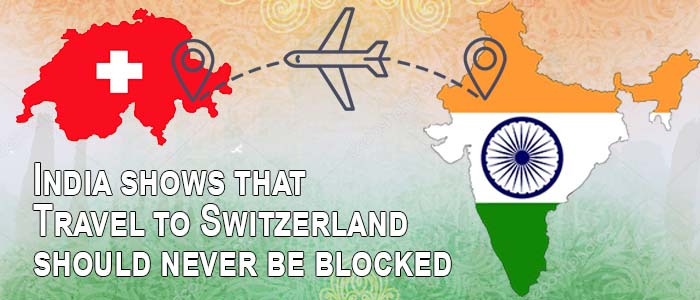 Indian High Court Ruling of Interest

There was an interesting outcome this week in a case concerning the right of a man from Noida in Uttar Pradesh, India to travel to Switzerland for an assisted suicide.


This case follows along the lines of 'be careful who you tell' because sometimes your friends might think that they know best for you ...


What happened in Delhi this Week?
When the said (unidentified man - who is suffering from chronic fatigue since 2014) told a friend that he had 'had enough' and was exploring the 'Swiss Option', the said friend took it upon herself to petition the High Court in Delhi to try to prevent him leaving the country.


She argued that his elective death in Switzerland would cause 'irreparable loss' and 'hardship' to his parents, family and friends.


The Court allowed her to withdrew her petition. The reason? She realised how much distress her interference had caused her friend. It was his life and his death, after all.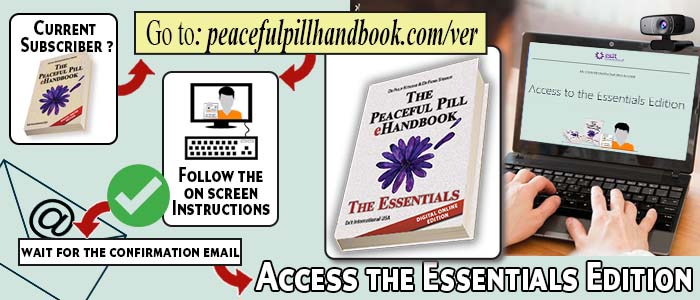 - Reminder -

Have you Transferred to New Essentials PPeH?
Don't forget that ALL

existing PPeH Subscribers must transfer to the new Essentials edition if they wish to continue to have access to monthly updates.


The September update will focus on the gases & updates to carbon monoxide generation techniques.


Remember, only the Essentials Edition of the Peaceful Pill eHandbook is now updated.
Note - Peaceful Pill eHandbook Essentials replaces the former Peaceful Pill eHandbook.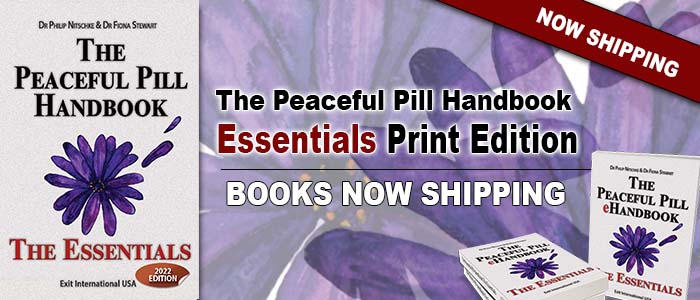 Print Essentials - Now Shipping
The new print Peaceful Pill Handbook - Essentials Edition is now shipping.


Note - this is a separate publication to the 2022 edition that is available on Amazon.


For more information about the differences between editions, check the FAQs on the Peaceful Pill website.


Order the print Peaceful Pill Handbook - Essentials Edition
NL +31 6 23 82 95 82 || US +1 360 961 1333 || Aus 1300 10 3948 (EXIT) || UK +44 7883 509 765 || NZ +64 09 889 1137