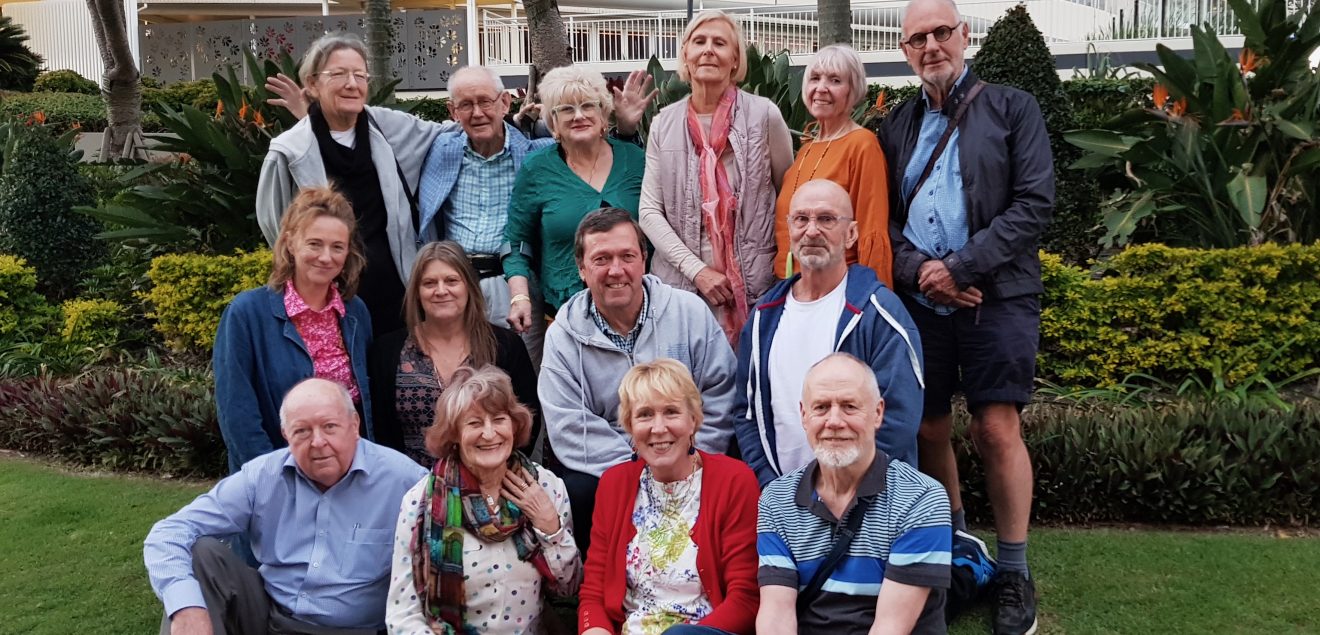 The Perils of Sharing your End of Life Plans
WARNING
A few weeks back, Exit's Melbourne Chapter Coordinator , Chris Lovelock, shared his end of life plans with a 'good friend' of 10+ years.


On hearing the news, the so-called 'friend' contacted the police who arrived at Chris' home in Melbourne and proceeded to detain him under Victoria's Mental Health Act.


Chris has written a detailed account of his experiences in an effort to warn others.


He thought he could trust his friend with this precious information which goes to show how wrong any of us can be.


Exit is now seeking advice on the lawfulness of Chris' compulsory detention as the Victorian Mental Health Act is quite clear.


An Assessment Order can only be made if the person 'appears to have mental illness' and because of this 'needs immediate treatment' to 'prevent serious harm' to themselves.


Chris has never appeared mentally ill, namely because he isn't.


A quasi diagnosis using the psychiatric catch-all 'adjustment disorder' was quickly rescinded.


What he is, is hopping mad at his treatment by the State.


In what he ironically refers to as his 'bonus' from his 6 days involuntary incarceration is that Chris now has Covid-19 (despite being quadruple jabbed). Only at this point did the system send the supposedly suicidal man home to self-isolate.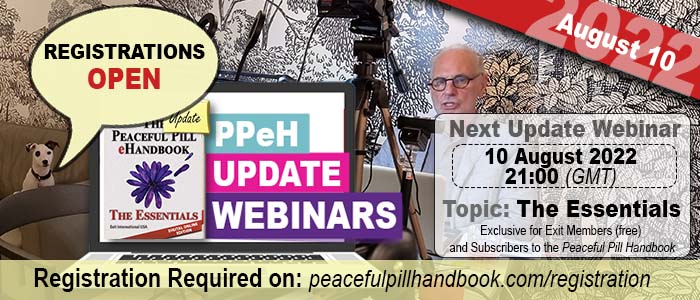 Register Now - 10 August Webinar

New Essentials - Explained
Registrations are now open for the forthcoming 10 August 2022 Webinar.


Topic? The new Essentials Explained

The Webinar will provide an overview of all that has changed in the newly republished, condensed, succinct edition of the best-selling Peaceful Pill eHandbook.


When: 21.00 GMT, Wednesday 10 August 2022 (Thurs 11th in Aust/NZ)
Who: Exit Members (free) & Subscribers ($40 for 2022 series)


(22.00 Amsterdam, 15.00 East Coast, 12.00 Pacific, 7.00 + 1 day Auckland, 05.00 +1 day Sydney etc.)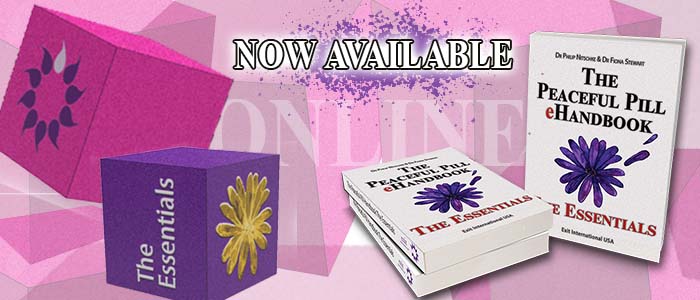 Transfer to the New Essentials PPeH
All

existing subscribers must transfer to the new Essentials edition if they wish to continue to have access to monthly updates.


Only the Essentials Edition of the Peaceful Pill eHandbook is now updated.
Note - Peaceful Pill eHandbook Essentials replaces the former Peaceful Pill eHandbook.


Confirmed Exit Workshop Dates 2022

While there are many more dates to follow, these are all confirmed.


Saturday 15 October - London (Dragon Hall)
Wednesday 30 November - Canberra (Ainslie Football Club)
Saturday 3 December - Sydney (Rex Centre)
Thursday 15 December - Perth (Boulevard in Floreat)
Wednesday 18 January - Bundaberg (Bundaberg Civic Centre)
Saturday 28 January - Gold Coast (Robina Community Centre)
Saturday 11 February - Sydney (Rex Centre)
Thursday 2 March - Melbourne (Mt Waverley Youth Centre)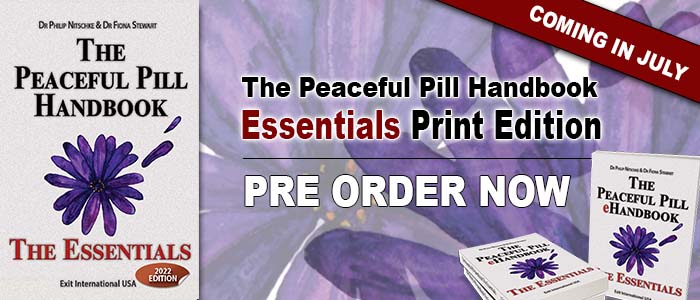 Print Essentials - Ships 8 August 2022

The new PRINT edition of the 'Essentials Edition' of the Peaceful Pill eHandbook is due back from the printers on 5 August.


NL +31 6 23 82 95 82 || US +1 360 961 1333 || Aus 1300 10 3948 (EXIT) || UK +44 7883 509 765 || NZ +64 09 889 1137