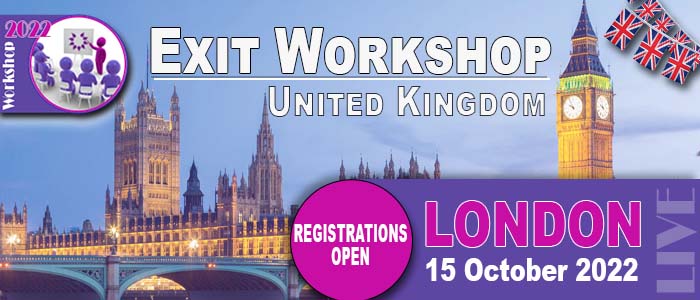 Exit Workshops Return
After more than 2 years, Exit Workshops are finally returning. The first date is confirmed.


WHERE: London, (Dragon Hall, 17 Stukeley St, WC2B 5LT)

WHEN: Saturday 15 October 2022
The London Workshop will be based on the new Essentials Edition of the Peaceful Pill Handbook (See Topics).
Places are limited (due to social distancing requirements).
Exit Workshops are exclusive for Exit Members.
Not a Member? Apply to Join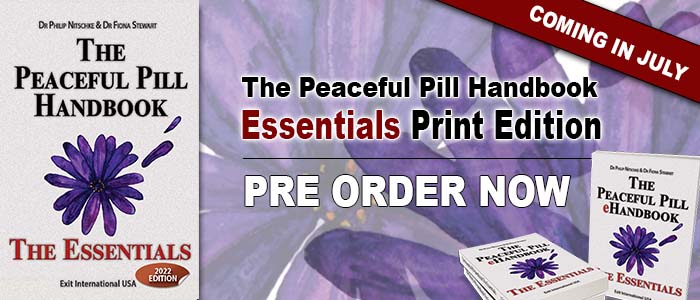 Pre-Orders Now Open

New 2022 Print Essentials Edition
In the coming weeks, the new 'Essentials Edition' of the Peaceful Pill eHandbook will be published.


This week Exit releases the Contents of the new Book.


Pre-Orders are also now open for the print edition which will begin shipping in July.


Note - Exit Members entitled US$15 discount per copy.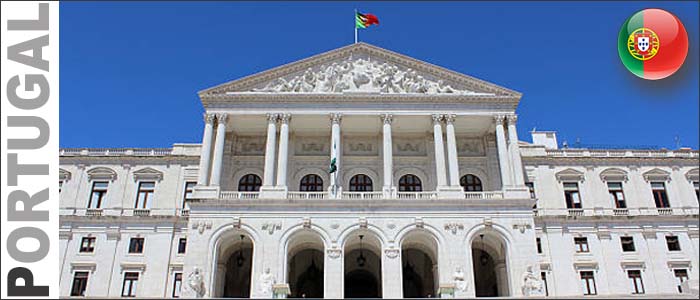 Portugal's President pushes Parliament to Limit

This week the Portuguese Parliament approved the legalisation of voluntary euthanasia for a 3rd time, in the face of continued resistance from the country's President, Marcelo Rebelo de Sousa.


The bill will now be reviewed again before it is sent to the President for a 3rd time. He will have two choices: a 3rd veto or he will sign the bill into law.


Watch this space for what happens next in this intriguing game of political cat & mouse.


Aus 1300 10 3948 (EXIT) || US +1 360 961 1333 || UK +44 7883 509 765 || NZ +64 09 889 1137 || NL +31 6 23 82 95 82