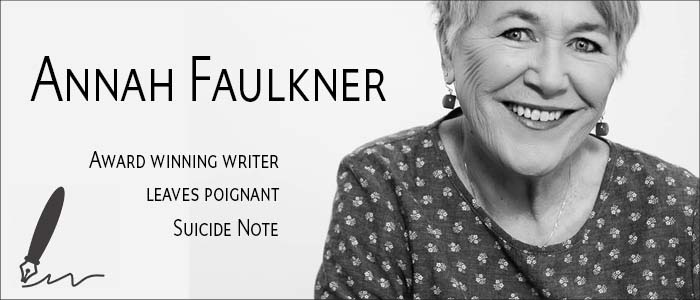 A Unique Suicide Note Explaining
'self-compassionate, elective death'

Annah Faulkner was a well known and loved Australian author who died at home last week in Tasmania. She was 72.


As a writer of both fiction and non-fiction, Annah's suicide note is an eloquent, insightful, beautifully written explanation of why the rational, elderly should be allowed a 'self-compassionate, elective death' when they themselves choose.


Instead of being forced to live on against their will.


Never has Exit been so privileged to receive a suicide note / farewell letter as this.


Thank you Anna for putting these words into our minds.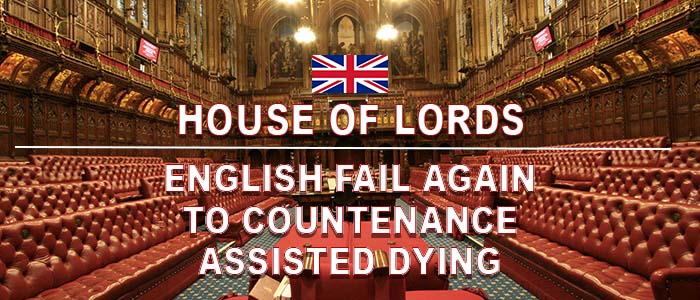 Once again the English Parliament
proves itself Unable to deal with Death

No matter how hard they try & no matter which political tactic they employ, the English seem destined to fail to reform their laws to make way for 'self-compassionate, elective death' (in the words of Annah Faulkner).


Last week the Lords failed to amend a law which could have seen the passage of assisted dying for the terminally ill.


Promoted by the UK Humanists, the group bemoaned the Lord's refusal saying:


Allowing people to choose the manner and moment of their own death is the hallmark of a compassionate society and should be a basic right.'
We call on the Government and Parliament to instigate an inquiry'.
Maybe one day in England ...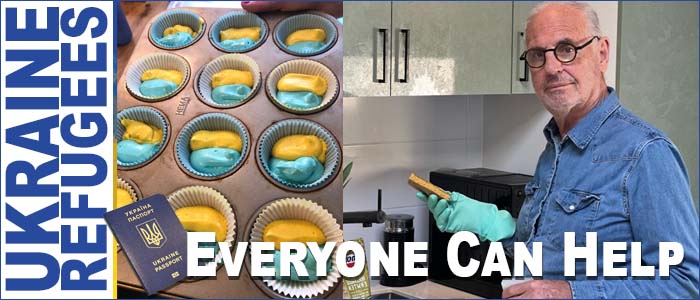 Exit NL Welcomes 2 Ukrainian Refugees
This week, Exit welcomed two Ukrainian refugees to stay in our apartment/ office in the Netherlands for as long as is necessary.


The mother and daughter left their home near Sumy in north eastern Ukraine on foot earlier this month, running to the city's bus station amidst the bombs and bullets. They had been bombed. They each carried a tiny, overnight bag.


The women then took a series of buses past 6 Russian checkpoints to the Romanian border where they were found by a Dutch refugee organisation (with whom Exit was in contact).


Tragically, the extended family and the women's husband/ father had to stay behind (as do all men 'of fighting age'). Their apartment building is still standing and Kristin (mother) and Klara (daughter) are safe, now that they are in the Netherlands.


However, like millions of others, they have lost the lives that they once knew: including, of course, their jobs as an accountant and English teacher respectively.


If the Exit community would like to support the two women via a small donation (or by other means), then please email Exit and we will put you in direct contact.


Klara and Kristin arrived in the Netherlands around midnight last Thursday. They registered as refugees the following morning at the local Gemeente (city hall). We hope they will be able to open a Dutch bank account on Monday (which is important since their Ukrainian bank cards have no guarantee of continuing to work as the war progresses). While Klara speaks excellent English, Kristin does not.


Even with the work permit that the Dutch government will provide for her, she will have little chance of employment: a situation which only compounds the loss of dignity she feels in becoming a refugee in a war that was not of her making.
New Edition - Peaceful Pill eHandbook

In the coming months, Exit will publish complete re-write of the existing Peaceful Pill eHandbook.This is the first complete overhaul of the book since it was originally published online in 2008.


The aim is to condense the Handbook into a more succinct version, while continuing to provide important critical information immediate and simple to locate. The current online Peaceful Pill eHandbook stands at 554 pages long but the new book will be < 200 pages.


Existing subscribers will have their subscriptions 'transfer' to the new Essentials Edition, while retaining their access to the 554 existing pages of the Peaceful Pill eHandbook (as per their existing subscription).


Watch this space for more announcements in the coming weeks.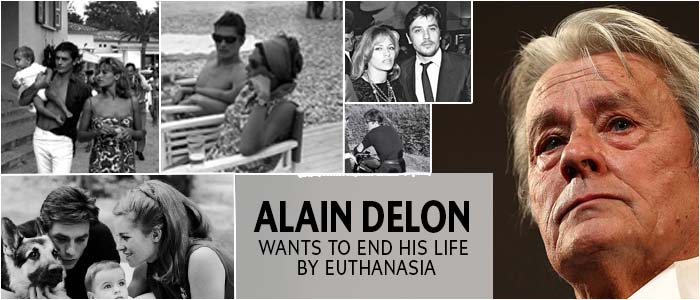 'As we get older, we have the right to go to hell quietly from life, without hospitals or injections'
A long-time supporter of the right to 'self-compassionate elective death', French screen legend, Alain Delon, announced this week that he plans to die before old age gets the better of him.


Read the interview with his son, Anthony, on the publication on his book, Between the Dog & the Wolf.


Of opting out, Delon Senior says:


'Getting old sucks! And we can't do anything about it. We lose face and vision, get back on our feet and feel like a fucking ankle hurts. The torment is terrible.'
Aus 1300 10 3948 (EXIT) || US +1 360 961 1333 || UK +44 7883 509 765 || NZ +64 09 889 1137 || NL +31 6 23 82 95 82