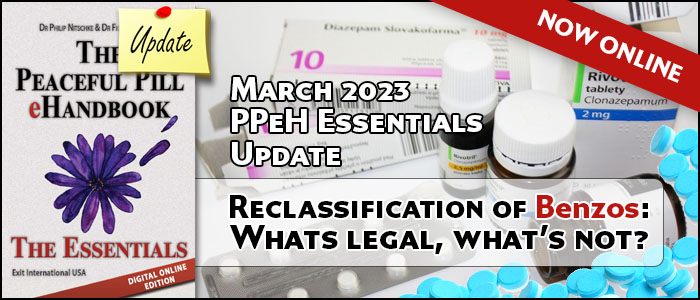 'Benzos' Update - Now Available
The March 2023 Update examines the recent 'under-the-radar' changes by the US Federal Drug Administration (FDA) to a number of 'off-licence' Benzodiazepines. These drugs have been secretly re-classified, making the possession & importation of these important

supplementary

drugs an offence.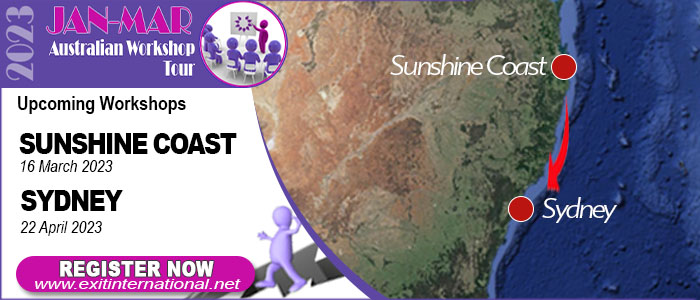 FINAL 2 AUSTRALIAN WORKSHOPS

The final 2 Australian Workshops .

Sunshine Coast - Thursday 16 March 2023
Sydney - Saturday 22 April 2023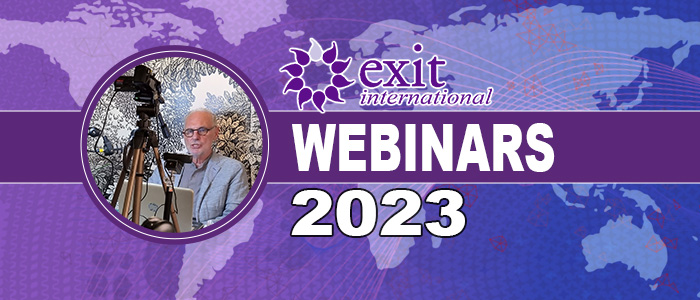 EXIT WEBINARS & PODCASTS RETURN

Exit is pleased to announce that Exit Online Webinars & Podcasts are set to return in the 2nd half of 2023.


With the Sarco due to be used this year, there is guaranteed to be much to discuss.


Podcasts are open & free.


Webinars will be free for Exit Members.
PPeH subscribers will be able to purchase attendance per Webinar event.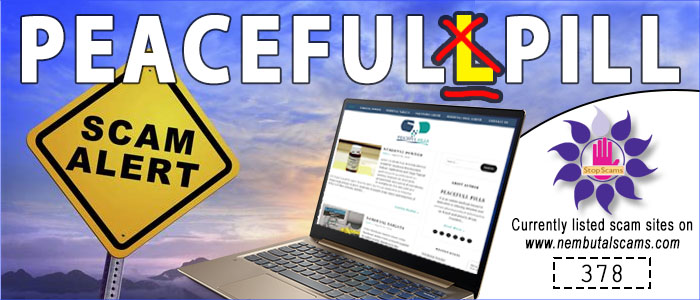 SCAMMERS LEARN HOW (NOT) TO SPELL

WARNING
For some months now, an alternate reality SCAM WEBSITE has been operating.


While Exit would have hoped that it would, by now, be well known that this website is a scam & should be avoided, the number of Emails received by Exit suggests that this is not the case.


How do you spell 'Peaceful'? Is it one 'l' or 2 'l's?
If you spell it with 2x 'l', you get a Scammer who pledges to sell you Nembutal.
If you spell it with 1x 'l' you get the

real

Peaceful Pill Handbook website.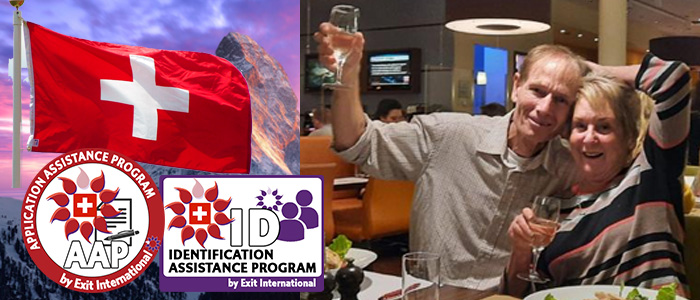 Exit Swiss Programs
At the current time, Exit offers 2 programs aimed at helping members with the Swiss VAD process.


1. Application Assistance Program
The Application Assistance Program helps members compile the exhaustive paperwork required for a VAD in Switzerland.


The ID Assistance Program helps members who have a VAD planned in Switzerland but have no one to ID them to the Swiss authorities after they are gone.


Both services have recently changed their T&C.
Aus 1300 10 3948 (EXIT) || US +1 360 961 1333 || NL +31 6 23 82 95 82 || UK +44 7883 509 765 || NZ +64 09 889 1137