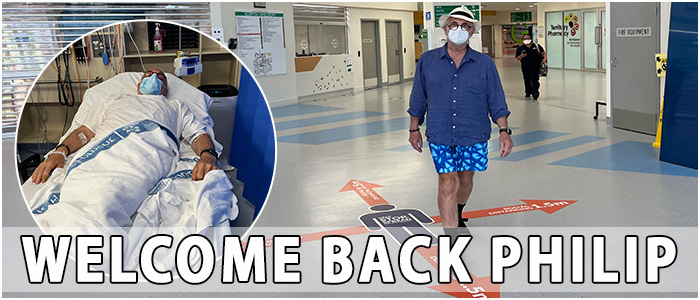 A Narrow Escape?
Not one to be sick, this week Dr Philip Nitschke was rushed to Darwin hospital by ambulance after suddenly developing Sepsis. From feeling well earlier in the evening, he was suddenly hit with high fever, dropping BP and racing heart, & heading to septic shock.


The symptoms of blood poisoning (sepsis) are, sadly, not widely known outside of medical circles. However, as Philip became rapidly sicker, Fiona took the initiative & called an ambulance.


Luckily for Philip, he arrived at hospital in 'the golden hour' & was immediately put on IV anti-biotics: while successive blood cultures were taken to try to identify the nature & source of the infection.


After 5 days in Royal Darwin Hospital Philip was finally well enough to be discharged. He is now resting at home in Darwin. The exact cause is still uncertain.


Philip would like to publicly thank the hard-working staff at Royal Darwin for their rapid & professional care in saving his life.


The Exit Team is relieved to have him back!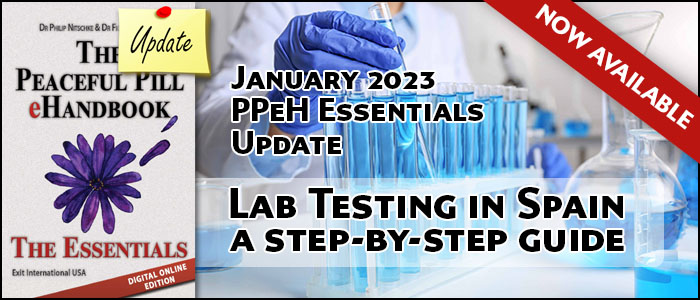 January 2023 Essentials Update
Testing one's drugs is more important than ever which is why Exit advocates drug-testing within the broader framework of harm minimization.


The January 2023 Update provides step-by-step instructions for the professional laboratory testing of Nembutal.


* Exit gratefully acknowledges the help provided by Sydney Exit Chapter Coordinator Sandi in this update.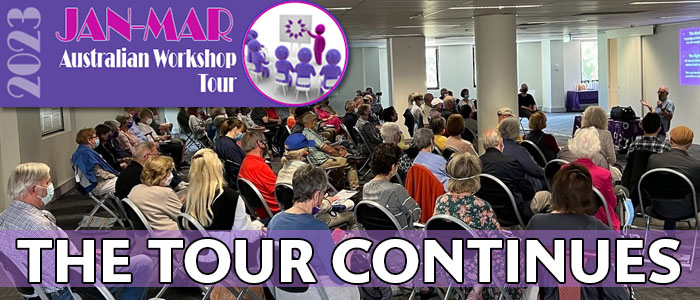 2023 Exit Workshop Tour

With Philip hopefully able to resume work in the coming weeks, Exit can confirm that the current Tour will resume on Saturday 28 January 2023.


New Confirmed Meeting Dates
Gold Coast - Saturday 28 January 2023
Lismore - Saturday 3 February 2023
Newcastle - Wednesday 8 February 2023
Bowral - Thursday 16 February 2023
Canberra -Saturday 18 February 2023
Hobart - Wednesday 22 February 2023
Brisbane - Tuesday 7 March 2023
Bundaberg - Saturday 11 March 2023
Sunshine Coast -Thursday 16 March 2023


Note - the 2023 Sydney meeting has been moved to early March. The exact date will be confirmed this week.


Because this is an Australian tour & because end of life laws are new to Australia, the meetings will focus upon:


a) what to do when the law in your State doesn't work for you
b) practical ways to control of your life & death: the 3Ns (Nitrogen, Nembutal & Nitrite)

c) detailed Q&A based on the Peaceful Pill eHandbook Essentials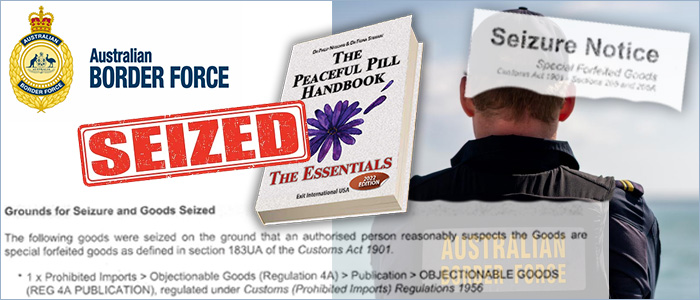 Australian Border Force Seize More Books

And there we were, thinking that the ousting of Australia's conservative government spelt the end of the seizure by Australian Border Force of the Peaceful Pill Handbook.


Sadly, the new Labor centre left government of Anthony Albanese is no different.


In the months prior to Christmas, Australian Border Force were on the job, intercepting and seizing the Peaceful Pill Handbook.


Border Force state the Peaceful Pill Handbook is a 'special forfeited good' under the Australian Customs Act.


The Peaceful Pill Handbook is classified as an 'objectionable good' under the

1956

Customs Regulations.


It might as well be the 1950s for as far as Australia is concerned.


Fortunately, rational adults in Australia can read the book online.


A 1950s law has little impact (some 73 years later) upon the modern technology which is the Internet.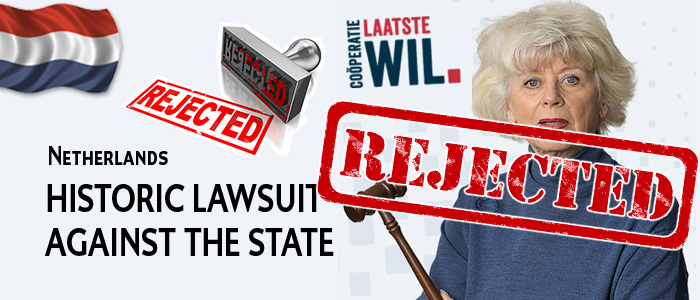 Dutch Court Action Fails

In October 2022, the Dutch activist group, Cooperation Last Will, took the Dutch Government to court, alleging they were acting illegally maintaining a ban on assisted suicide which prevents Dutch citizens from taking control over their end of life decision-making themselves.


In December, the Court delivered a verdict that they disagreed. Instead of following the lead of the Constitutional Courts of Germany and Austria in stating that the right to suicide and assisted suicide is inviolable (and consistent with the European Convention on Human Rights), they ruled conservatively.


The only positive takeaway from the legal action is that the Court recognised that the Dutch Termination of Life Upon Request Act does not help everyone and as such a lot of people fall through the cracks.


Lawyers for CLW say the ruling is a starting point with more to come. Watch this space!


Read the reaction of CLW in full in English on the Exit Website
NL +31 6 23 82 95 82 || US +1 360 961 1333 || Aus 1300 10 3948 (EXIT) || UK +44 7883 509 765 || NZ +64 09 889 1137