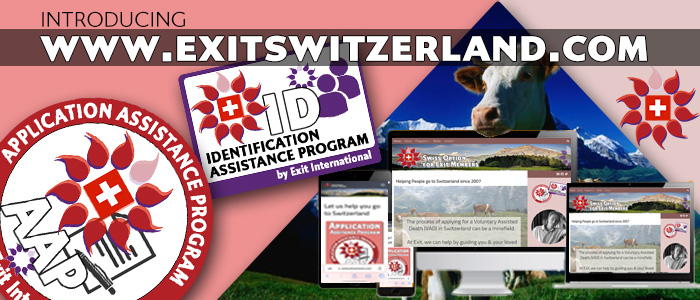 Welcome to Exit Switzerland

This week Exit has launched our new Website which is aimed at helping foreigners to go Switzerland.


In time, the website will feature the Sarco but for now, we are focused on helping with:

Selection of a Swiss assisted dying clinic
Paperwork requirements
Travel & ID requirements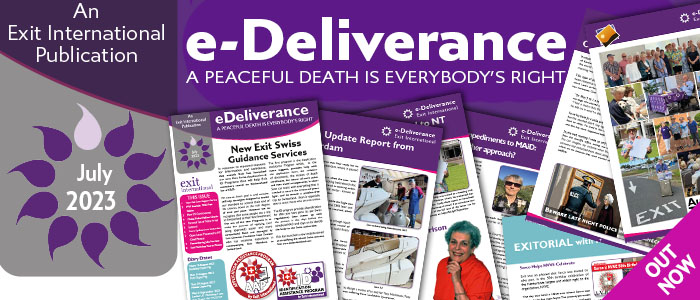 July eDeliverance - Now Available
New Exit Swiss Support Service
PPH Essentials 2023 Print Edition
New Sodium Nitrite Controversies
Global Police Welfare Checks
Personal Tale of Police Arrest
Exitorial
Sarco Update from Rotterdam
Open Letter Presented to NT Chief Minister
Remembering Julia Harrison
Exit Workshop Tour in Photos
Read eDeliverance Now on the Exit International Website
July/August 23 Update - The Sarco
The July/August update to the Peaceful Pill eHandbook Essentials will feature an update to Sarco.


The Update will enable readers to better understand how the project will be rolled out later this year.


This update will be essential reading for anyone interested in possibly using the device in the future.


US +1 360 961 1333 || Aus 1300 10 3948 (EXIT) || UK +44 (0)7576 224 931 || NL +31 (0)6 23 82 95 82 || NZ +64 (0)9 889 1137