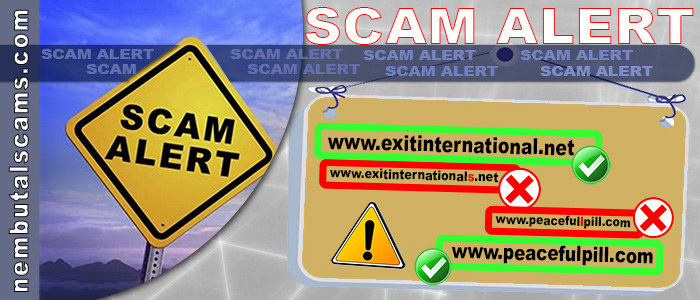 Watch your 's' & 'l'
Don't Fall Victim to this New Scam

Not all scammers are trying to sell non-existent Nembutal online.


Others are impersonating Exit and the Peaceful Pill Handbook site. These Scammers rely on mis-spellings to grab otherwise genuine traffic.


One recent website to emerge is www . exitinternationals .net


The

real

Exit International Website has no 's', it is:


Similarly, the

real

Peaceful Pill Handbook site is either:


It is

NEVER

www . peacefullpill . com


Peaceful has one 'l' not 2!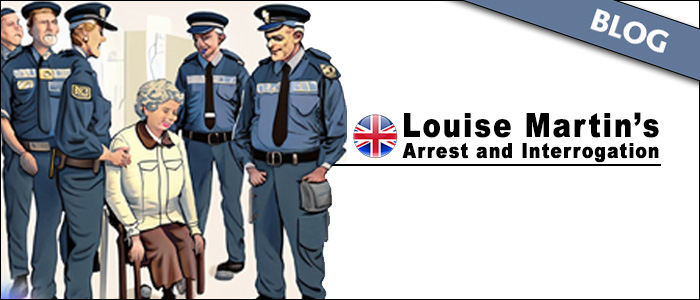 Exit Member tells of her Police Visit

This account of a raid on an Exit member seeking end of life drugs took place some time back, but those same police tactics are now being used on those seeking to obtain sodium nitrite.


Louise Martin's experience at the hands of the UK Police is nothing short of shameful!


While the raid happened a few years back, this is the first time Louis (not her real name) has spoken publicly of her ordeal. Exit has published her story on the Peaceful Pill Blog. Louise writes:


My father was an old-fashioned GP working in the middle of the 20th century. He believed everyone should have the right 'to die on their own lace pillow'.
His youngest partner saw to it that this was my mother's death. But things change. Death at home is no longer the norm.
After researching Exit's Peaceful Pill Handbook, I chose a supplier of Nembutal, the drug of choice.
Several months later, I was arrested for 'possession of illegal drugs'. The experience was horrific.
I was put into a van behind a cage and driven to a nearby town. The custody sergeant announced he would treat me like any other drug smuggler ...
Read the Full Account on the Blog at the Peaceful Pill Website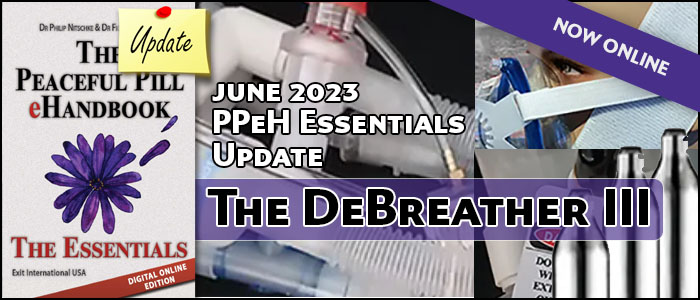 Now Available

This month Exit has published a PPeH Update on the 3rd incarnation of the R2D DeBreather. While Exit has never been actively involved in the ReBreather - DeBreather development we have watched this innovation closely.


We are now hopeful that the new R2DIII DeBreather will provide a useful and important end of life option. See Chapter 9 on 'Inert Gas Hypoxia' for the full details.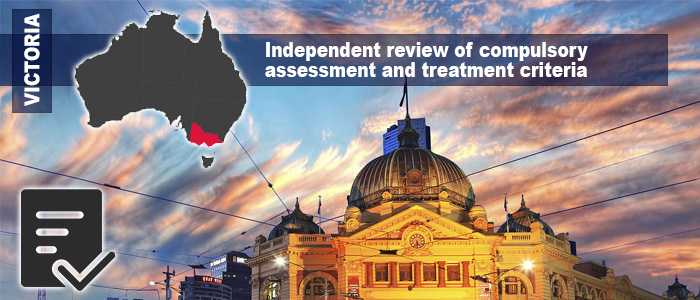 Exit Submission on Compulsory Assessment
This month, Melbourne Chapter Coordinator, Lawrence Reddaway, has made an important submission to the Victorian Government's 'Independent review of compulsory assessment and treatment criteria and alignment of decision-making laws'.


Lawrence has done this in memory of his predecessor, Chris Lovelock, who was compulsorily detained ("sectioned") under Victoria's Mental Health Act in July 2022.


The reasons? He planned to follow through which his long-considered plans to exit.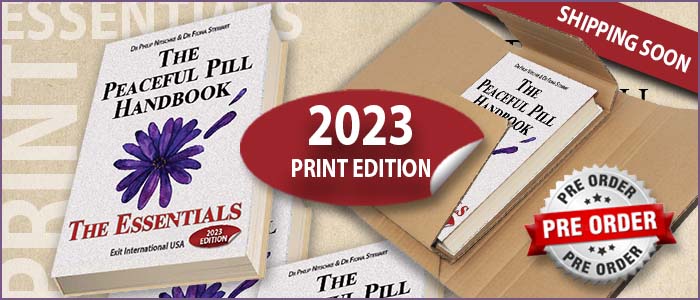 Pre-Orders - Now Open

2023 Print Peaceful Pill Handbook Essentials
Every 12 months the print edition of the Peaceful Pill Handbook is updated.


Exit is pleased to say that the 2023 edition (which includes the June 2023 DeBreather Update) is now at the printers.


The 2023 Print Essentials edition of the Peaceful Pill Handbook will ship from the Netherlands in July.


US +1 360 961 1333 || Aus 1300 10 3948 (EXIT) || NL +31 6 23 82 95 82 || UK +44 7883 509 765 || NZ +64 09 889 1137