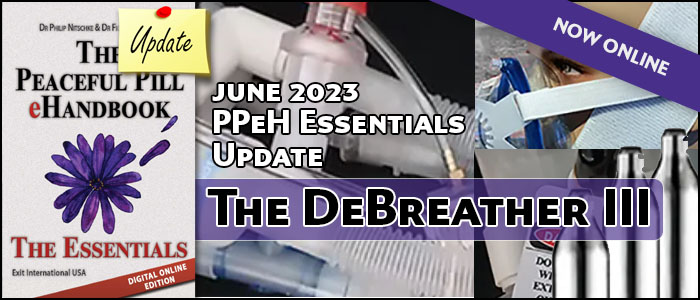 Now Available

June sees the launch of the 3rd incarnation of the R2D DeBreather. The device has undergone significant modifications by its creator.


While Exit is not actively involved in the ReBreather - DeBreather development we have watched this innovation closely. We are now hopeful that the new R2DIII DeBreather will provide a useful and important end of life option. See Chapter 9 on 'Inert Gas Hypoxia' for the full details.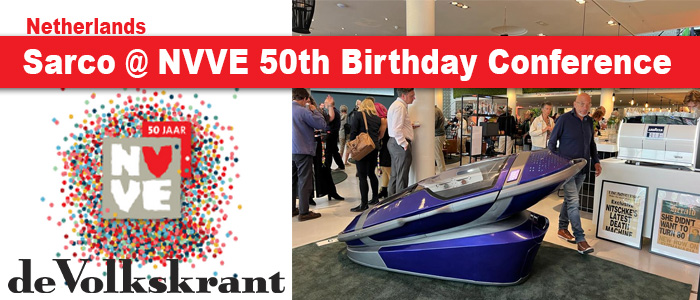 Sarco as Reported by De Volkskrant
@ 50th Jubileumfeest of NVVE
Exit was delighted to help the NVVE celebrate their 50th birthday last week by bringing the Sarco along for display.


The device attracted significant attention with opinion coming down firmly on the side of support.


One of the biggest perceived benefits of the device was the fact that no doctor was needed. Other positives included the mobility of the Sarco to a place of one's choosing and the fact that it was a lawful device.


The first instrument testing of the Sarco 3.0 takes place in Rotterdam on Monday 4 June!


Read the full De Volkskrant article in English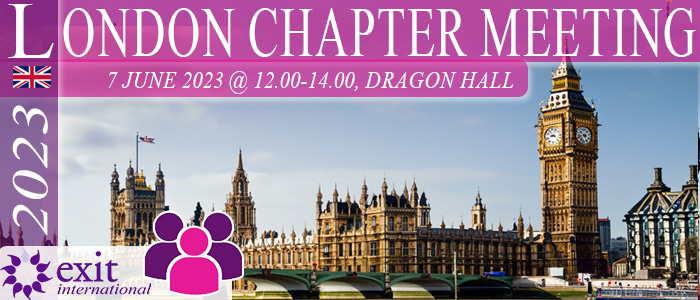 10 Places Remain - Register Today

Professor Sean Davison will host Exit's first UK Chapter meeting for 2023 at Dragon Hall (17 Stukeley Street, WC2B 5LT) at 12 - 14.00 on Wednesday 7 June.


The meeting will provide the latest update on all things Exit, including police visits & the newly-modified DeBreather. Dr Philip Nitschke will join the meeting via Zoom from Amsterdam.


Registrations are essential & places limited. The meeting is only open to Exit Members. Registrations close Monday 5 June @ 7pm GMT.


A Dutch 'Stroopwafels' afternoon tea will be served.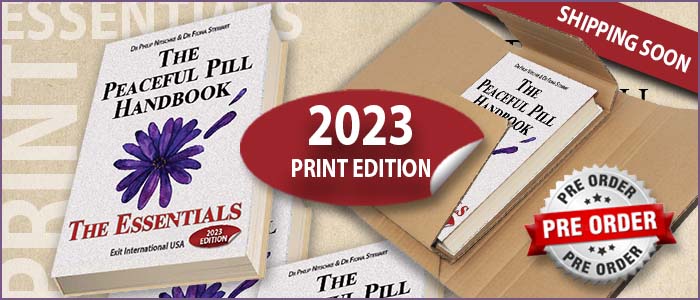 Pre-Orders Now Open

2023 Print Peaceful Pill Handbook Essentials
Every 12 months the print edition of the Peaceful Pill Handbook is updated.


Exit is pleased to say that the 2023 edition (which includes the June 2023 DeBreather Update) is now at the printers.


The 2023 Print Essentials edition of the Peaceful Pill Handbook will ship from the Netherlands in July.


US +1 360 961 1333 || Aus 1300 10 3948 (EXIT) || NL +31 6 23 82 95 82 || UK +44 7883 509 765 || NZ +64 09 889 1137