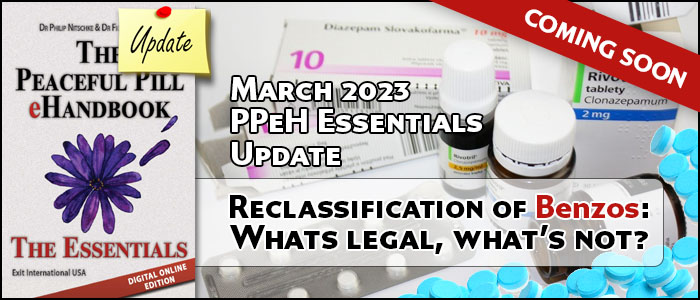 'Benzos' Update Coming Soon
The March 2023 Update will examine the recent 'under-the-radar' changes by the FDA in the US. A number of 'off-licence' Benzodiazepine drugs have been secretly reclassified making the possession and importation of these important supplementary drugs a crime.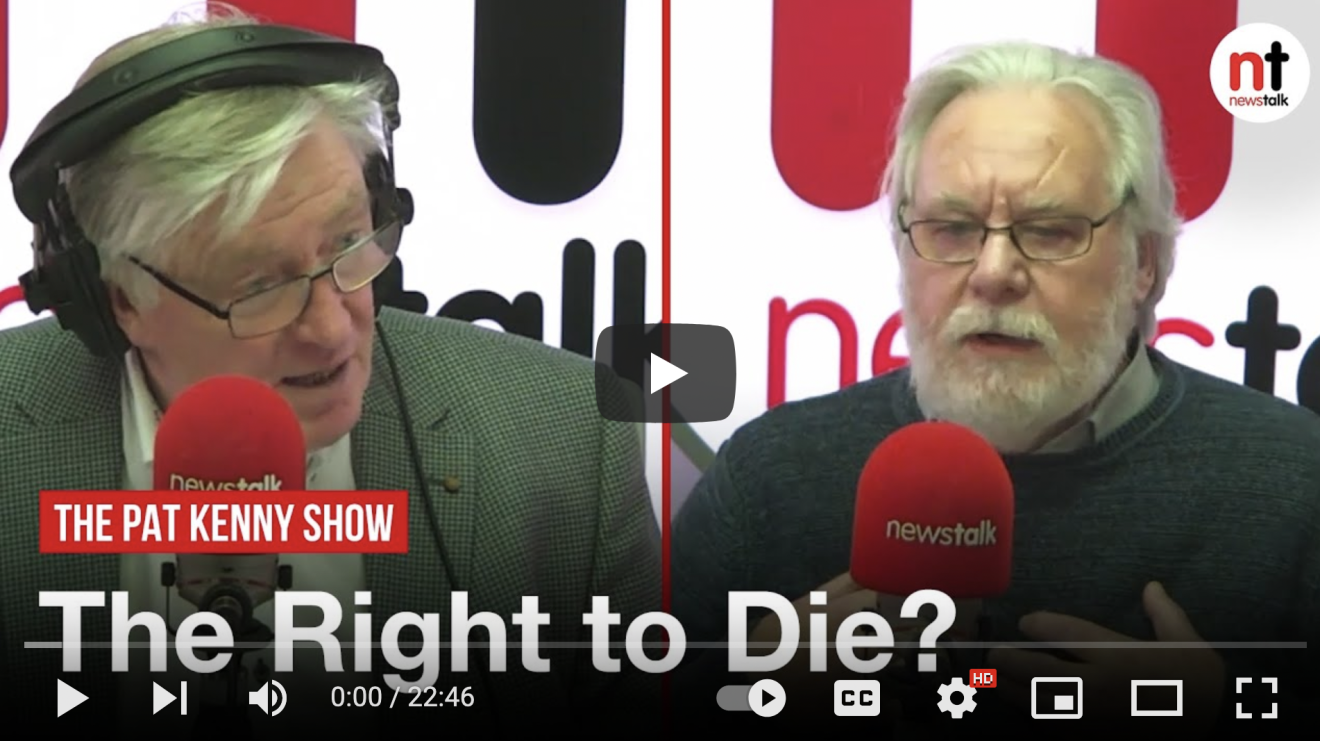 Tom Curran Speaks Out
February 2023 marks 10 years since Exit Director, Tom Curran, & his partner, feminist university lecturer Marie Fleming, brought their ground-breaking court case in the Irish Supreme Court.


In this case, they argued that Irish law discriminated against Marie's ability to take her own life (lawful suicide) given she was so disabled because of her MS.


While the Court admired Marie's courage & dignity, they referred the matter of legislative reform back to the Irish Parliament.


One decade on & change may finally be afoot.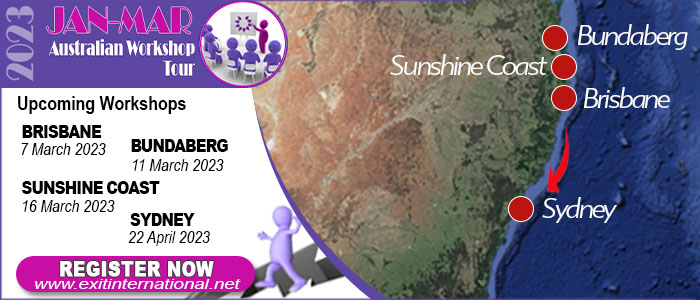 Final Australian Workshops 2023

The following Workshops are confirmed.

Brisbane -Tuesday 7 March 2023
Bundaberg - Saturday 11 March 2023
Sunshine Coast - Thursday 16 March 2023
Sydney - Saturday 22 April 2023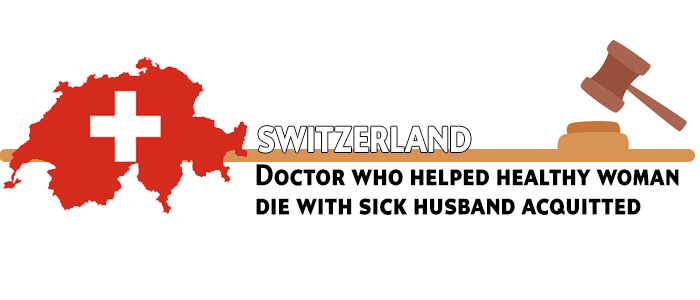 Swiss Law Affirmed
A technicality has seen a Swiss doctor (Pierre Beck) relieved of legal wrong doing after helping the healthy wife of a seriously ill man to die with him.


After much too-ing and fro-ing in the Swiss court system, the Geneva Criminal Appeal and Review Chamber has found that 'the sole fact of a physician prescribing pentobarbital to a person in good health, capable of discernment and wishing to die, does not constitute behaviour punishable by the law on narcotics.'


The Court added that the law did not mean a doctor could freely prescribe barbiturates without incurring civil or administrative liability.


The Court also warned 'doctors willfully violating that principle would leave themselves open to "potentially heavy disciplinary sanctions"'.


This ruling confirms that a person does not need to be ill to be helped to die in Switzerland.


However, the Court warning emphasises that any doctor who prescribes Nembutal (pentobarbital) to a 'patient' who is

not

ill, may find themselves sanctioned (or even de-registered from practice) by the Swiss Academy of Medical Sciences (SAMS), especially given its new guidelines.


Read Exit's Blog on the new 2022 SAMS Practice Guidelines
Aus 1300 10 3948 (EXIT) || US +1 360 961 1333 || NL +31 6 23 82 95 82 || UK +44 7883 509 765 || NZ +64 09 889 1137