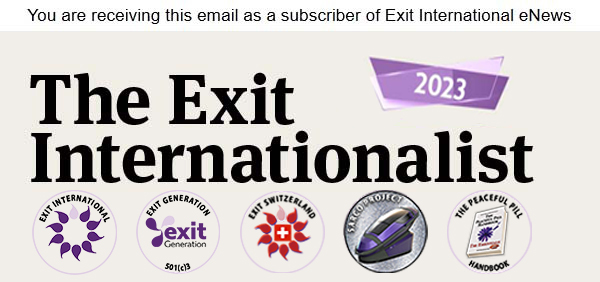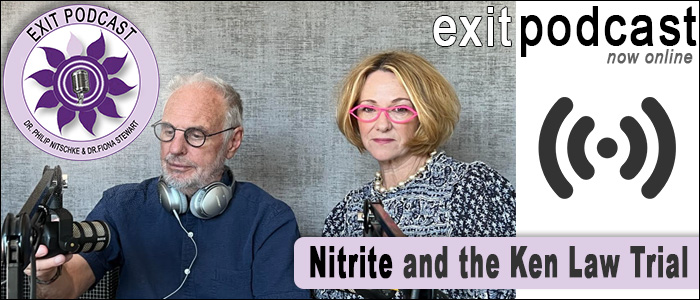 New Exit Podcast
This week, the Exit Podcast has returned focusing upon 'Sodium Nitrite and the Ken Law Affair'.


The topic relates to the forthcoming trial of Canadian man, Kenneth Law, who was a global distributor of the entirely lawful, yet lethal salt, sodium nitrite.


Described by some as a 'serial killer', but by many members of Exit as a 'savior' (who provided them with a reliable means for a peaceful death), the trial of Law will be watched closely around the world.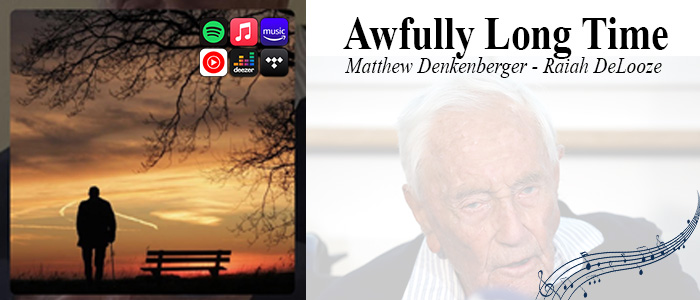 David Goodall in Song
Last month, Exit was approached by American actor/ composer Matthew Denkenberger who wanted to let us know that he has written a song titled 'Awfully Long Time' about the death of 104-year old Professor David Goodall back in May 2018.


Matthew contacted Philip Nitschke to say he had written the song after reading media reports of David's death in Switzerland & of his final words which were 'this is taking an awfully long time'. David was referring to the Nembutal infusion he had been given.


David had expected his death to be quicker than the 30 or so seconds it took for him to lose consciousness.


Awfully Long Time is a hauntingly beautiful song. It is sung by young, NY singer/songwriter, Raiah Delooze & is available for listening on YouTube, Spotify & Amazon.


According to Matthew's IMDb profile, he is best known for the films 12 Days with God (2019) and From Dust (2016).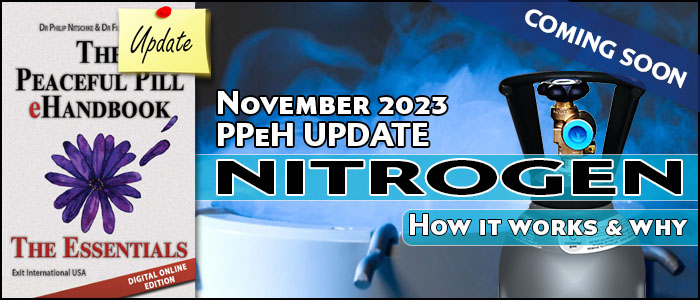 Coming Next Week
Next week Exit will publish the November PPeH Update to clarify the situation regarding the use of Nitrogen in Capital Punishment & why (despite the abhorrence that we have toward state-sanctionned killing), a hypoxic nitrogen death (low nitrogen, low carbon dioxide) cannot be considered in cruel.


Login to the Peaceful Pill Handbook Essentials
Subscribe to the Peaceful Pill Handbook Essentials
Dignitas Name Co-opted by Scammers
In an era when no one is safe from misinformation or impersonation, this week it was Dignitas' turn.


A post on Exit's Facebook page this weekend by a 'Sophia Graham' has attempted to capitalise on Dignitas' household name, to imply that the organisation sells Nembutal on the black market.


Of course, none of the Swiss clinics are able to provide Nembutal, other than under the most strict conditions.


And the drugs are never provided as take-away or take-home commodities.



If you are ever unsure about who you are dealing with online, check our website to discover the scammer within.


Adding your own scammers to the list helps keep everyone safe online.
US +1 360 961 1333 || Aus 1300 10 3948 (EXIT) || NL +31 6 23 82 95 82 || UK +44 7576 224 931 || NZ +64 9 889 1137