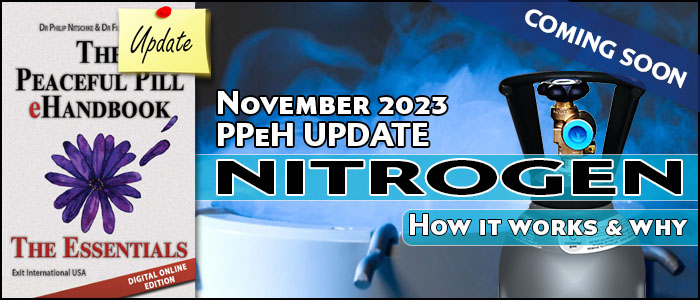 Peaceful Pill eHandbook Update

In recent months, Nitrogen gas has come under intense scrutiny as the US State of Alabama pushes ahead with its plans to use the gas in the course of its capital punishment regime.


However, as a new form of capital punishment, there is myriad misinformation about the lethality of nitrogen hypoxia spreading throughout the media and online.


Some of the criticisms are well-intentioned: and aimed at stopping further state-sanctioned killing.


Others are so misinformed from a scientific perspective that the claims they make are nothing short of fanciful.


November's PPeH Update (and accompanying podcast) will explain away the confusion and misinformation, and reinforce the value of the use of nitrogen for a peaceful, elective and dignified passing.
Login to the Peaceful Pill Handbook Essentials
Subscribe to the Peaceful Pill Handbook Essentials
Purchase the Print Edition (new print run arrives 1 November)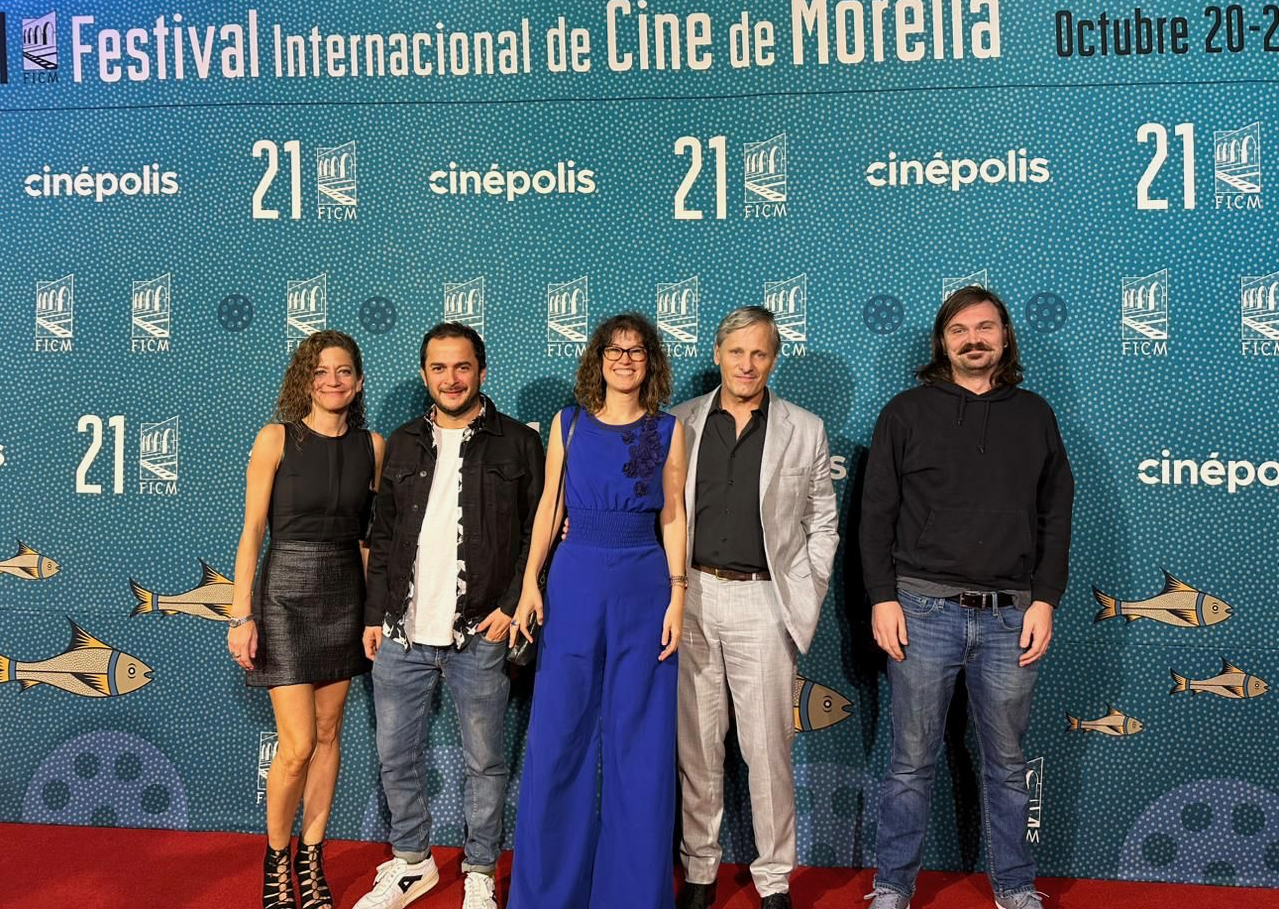 Premiere - 'Sweet Death' Documentary
Some 8 years in the making, Mexican film-maker Analeine Cal y Mayor's new 'comedic' documentary, Sweet Death ('Dulce Muerte'), has had its long-awaited premiere at the Morelia International Film Festival (the largest festival in Mexico).


The Saturday night session was a sell out, no doubt due to the Q&A after the screening with: Director Analeine, Producer Carlos & Executive Producer, Viggo Mortensen.


The film charts two intertwining stories: Philip Nitschke's comedy debut at the Edinburgh Fringe in 2016 and 'Kathy from Eastbourne's' adventurous trip to Tijuana to find her precious Nembutal.


Future festival screening dates are currently in preparation. Exit will announce the international dates as they come to hand.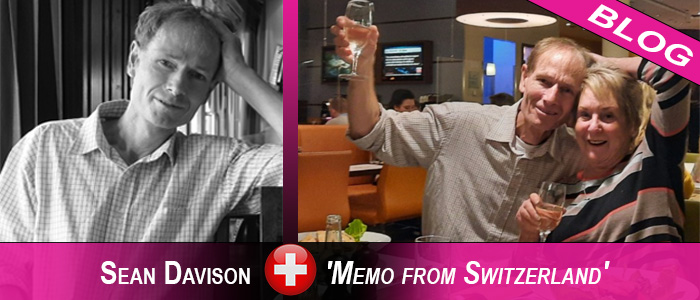 Sean Davison Writes of his Year with Exit
'Exit's new Swiss Programs have been going exceptionally well for members who prefer the option of an assisted peaceful death in Switzerland' writes Sean Davison.

The most common reason for requesting a witness is that they don't want anyone to know their plans, because they fear they will try to stop them!


My first witness duty was with 78-year old Angela Leonard: a delightfully witty and charming woman from the south of Wales.


Angela wanted to die because she had been 'cheated on' by her husband. But not as you may think.'


Read Sean's Blog to learn more of Angela's last days and Sean's sense of privilege in being able to be with her.


Going to Switzerland: how to plan your final exit (book) is available both online & in print formats.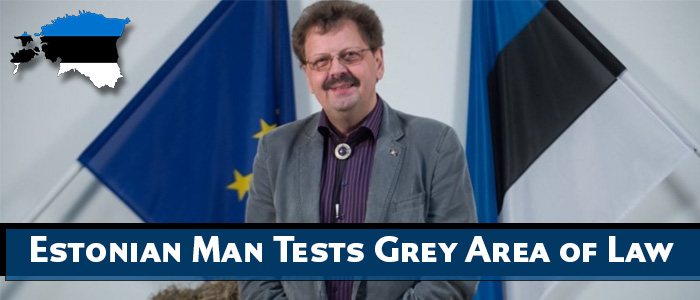 Paul Tammert Launches Legal Challenge

Long-time Estonian political activist, Paul Tammert, has found himself in trouble in recent days after being charged with 'providing illegal healthcare' after helping two people to die by 'happy hypoxia'.


This curious turn of events came about after Tammert made available various items associated with a hypoxic death.


Tammert says that prior to embarking on this new course of assisting in suicide, he said that he had 'researched Estonian law and asked the Ministry of Justice, the police, the Prosecutor's office and the Ministry of Social Affairs whether, and to what extent, his activities were regulated by any laws'.


Tammert did not offer euthanasia. Instead, he delivered apparatus, connected the tubes, the cylinder and the mask.


The button is pressed – or not pressed – by the person.


This is a particularly interesting case as Estonian has no outright ban on assisted suicide. However, it would seem that the authorities are responding in the only way they know how: 'creative legal interpretation'.


Note - Estonia is one of the least religious countries in the world with only 14% of the population declaring a religious affiliation (source: Wikipedia/ The Observer).


Read more about Paul Tammert on the Exit International website.
US +1 360 961 1333 || Aus 1300 10 3948 (EXIT) || NL +31 6 23 82 95 82 || UK +44 7576 224 931 || NZ +64 9 889 1137