'The Devices' Snippet
Registrations Close Monday (1 Nov)

This week's November Snippet focuses on 'the Devices' as documented in the Peaceful Pill eHandbook. Included for examination are:

The Sarco
The DeBreather (with special guest: Inventor Richard Avocet)
The Cogen
The Korean Collar
WHEN: Wednesday 3 November @ 21.00 London GMT
Exit Snippets are exclusive for Exit Members & PPeH Subscribers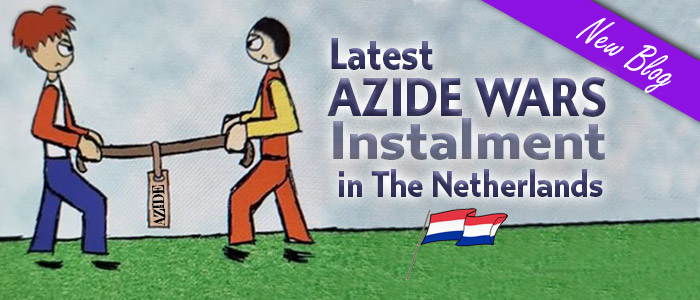 New Blog

Fudging the Facts in the Azide Wars
This week, my former colleague, Dutch psychiatrist Boudwijn Chabot, published an opinion column in the NRC newspaper full of 'alternative facts'.


Disagreeing with the use of Middel X (sodium azide) as a means for a peaceful death is one thing. But publicly confusing a video documenting a death by sodium nitrite with a death from sodium azide is both dishonest and unnecessary.


To say Chabot's column was disappointing is to put it mildly.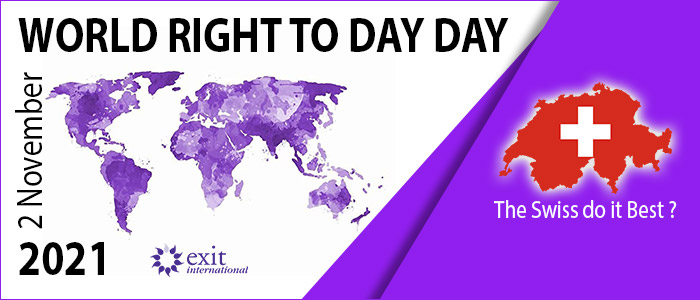 It's World R2D Day
And the Swiss are Celebrating :-)
The Swiss stand alone in a legal model based on the decriminalisation of Assisted Suicide.


With its liberal-progressive access to physician-supported, professionally accompanied suicide, the 6 Swiss R2D groups sponsoring this press release say that for 40 years, it is Switzerland that has been an international role model for freedom of choice, self-determination, and self-responsibility in regard of "the last human right".


They say the 'freedom to decide on the time and manner of one's own end in life is a human right and a personal decision, which has to be respected up front'.


'There is no reason why what has in practice worked well in Switzerland since 1982 should not work in other countries too.'


The Groups behind the PR are:


EXIT A.D.M.D. Suisse romande, Geneva
EX International, Berne
EXIT (Deutsche Schweiz), Zürich
Lifecircle, Biel-Benken
DIGNITAS – To live with dignity – To die with dignity, Forch
Pegasos Swiss Association, Basel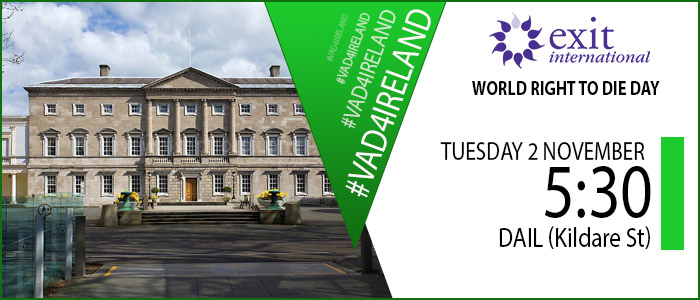 Exit to host Rally in Dublin

World Right to Die Day

As part of the legislative push to get end of life choice on the political agenda in Ireland, Exit International's Tom Curran will be co-hosting a rally at the Dail (parliament buildings) in Dublin this Tuesday.


Everyone is welcome so please come along.


For further details, Tom can be contacted via the Exit Website


Aus 1300 10 3948 (EXIT) || US +1 360 961 1333 || UK +44 7883 509 765 || NZ +64 09 889 1137 || NL +31 6 23 82 95 82