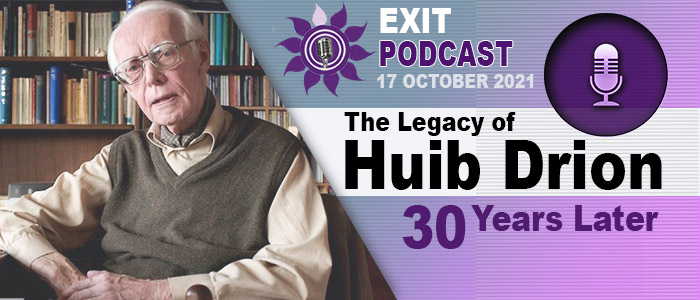 New Exit Podcast
The Huib Drion Letter: 30 Years Later
The October Exit Podcast weaves the past, present and future into one.


It is 30 years ago this week since former Dutch Supreme Court Judge, Huib Drion, called for older people's right to self-determination at the end of life to be considered as a separate issue to euthanasia for the seriously ill.


This month's podcast reads aloud from the Drion Letter & explores the contradictions and predictions that can be traced to Drion's foundational philosophy.


An edited translation of Huib Drion's original 1991 letter can be found on the Exit website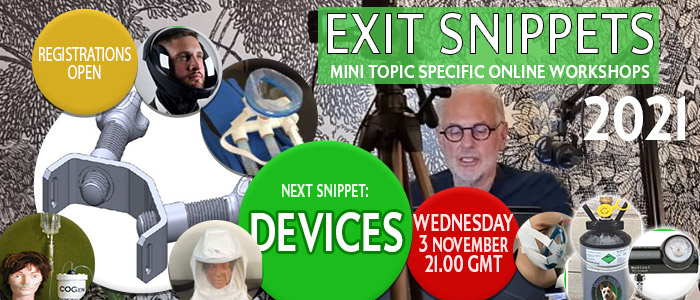 Exit Snippet - Wednesday, 3 November

'The Devices' - Register Now
The 3 November Snippet focuses on 'the Devices' as documented in the Peaceful Pill eHandbook. Included for examination are:

The Sarco
The DeBreather
The Cogen
The Korean Collar
Each of these devices offers the possibility of a drug-free option of a peaceful and reliable death.


Exit Snippets are exclusive for Exit Members & PPeH Subscribers


21.00 London GMT (Wed 3 Nov)
22.00 Amsterdam
17.00 USA East Coast
14.00 USA Pacific
10.00 NZ (Thurs 4 Nov)
08.00 Australia - Sydney/ Melbourne/ Canberra/ Hobart
07.30 Australia - Adelaide
07.00 Australia - Brisbane
06.30 Australia - Darwin
05.00 Australia - Perth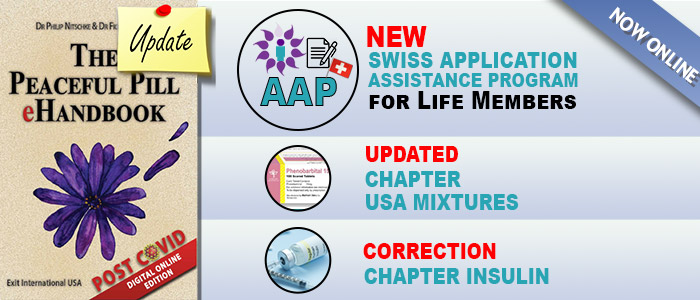 October 2021 PPeH Update
The October Update to the Peaceful Pill eHandbook features:

New Exit Swiss Application Assistance Program (AAP)
Update to the USA Mixtures Chapter
Correction to the Insulin Chapter
News on Nembutal
The new Swiss Application Service helps people wade through the cumbersome bureaucracy and paperwork that is required for a VAD in Switzerland.


A little hand-holding can be enormously helpful at this stressful time.


* The AAP & ID services are both exclusive for Life Members of Exit International.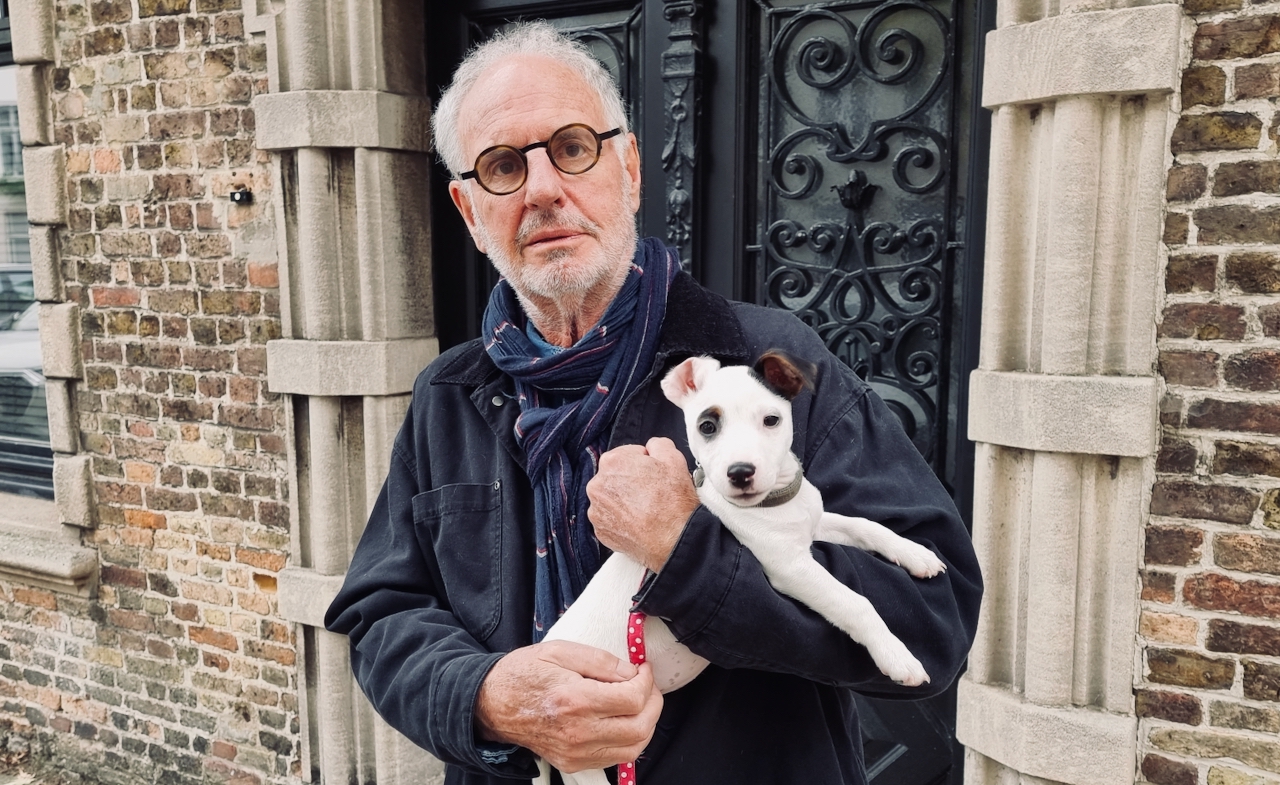 Introducing Katrina :-)
Readers may recall the death of our dog, 12-year old Henny, back in August this year.


While Henny will always be missed, we are pleased to welcome a new addition to the family, a Jack Russell called Katrina, aka Kat!


We look forward to being able to bring her to Exit meetings in Europe and Australia in 2022.


On this note, an extensive tour of Australia and New Zealand is in the planning for September - November 2022.


We hope to hold our first post-C19 meeting in London in early Spring 2022. Future announcements will be made in this newsletter.


Aus 1300 10 3948 (EXIT) || US +1 360 961 1333 || UK +44 7883 509 765 || NZ +64 09 889 1137 || NL +31 6 23 82 95 82