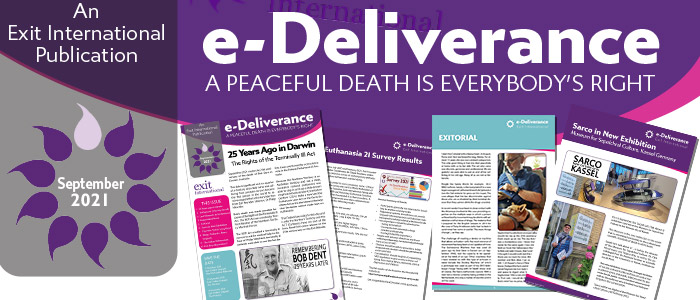 October eDeliverance Now Available
1 25 Years ago in Darwin
2 Euthanasia 21 Survey Results
3 Last Moments in Switzerland
3 Queensland News
5 Exitorial
6 Sarco in New Exhibition
7 The New Yorker Long Read
8 Blogs, Podcasts, News, Snippets
9 The Italian Referendum
10 Exit Bag Alternatives?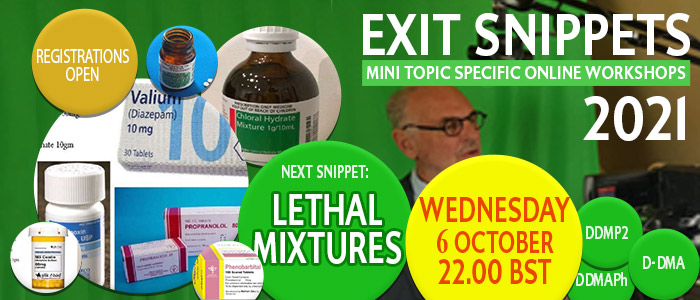 October Exit Snippet - Wednesday, 6 October

Registrations Close Monday

There is only one week remaining to register for the October Exit Snippet on the USA Lethal Mixtures.


The Snippet will explore the groundbreaking work coming out of the US which details the combination of lethal drugs that can be used for a peaceful death when the holy grail of Nembutal is not available.




US +1 360 961 1333 || Aus 1300 10 3948 || UK +44 7883 509 765 || NZ +64 09 889 1137 || NL +31 6 23 82 95 82