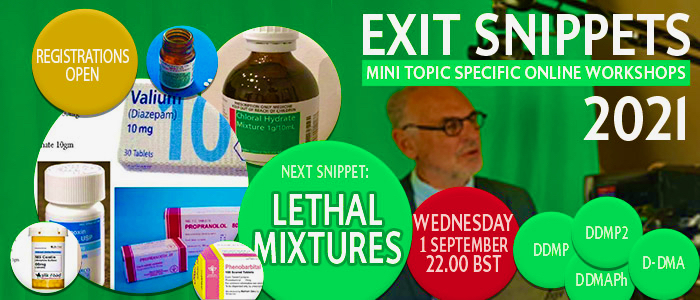 Next Exit Snippet - Wednesday, 6 October

Registrations Close Soon
The October Exit Snippet will be held on the USA Lethal Mixtures.


The October Exit Snippet explores the groundbreaking work coming out of the US which details the combination of lethal drugs that can be used for a peaceful death when the holy grail of Nembutal is not available.


In States such as California, the price of Nembutal is now out of reach for many people. Lethal drug combinations such as D-DMAPh have been devised to fill the gap.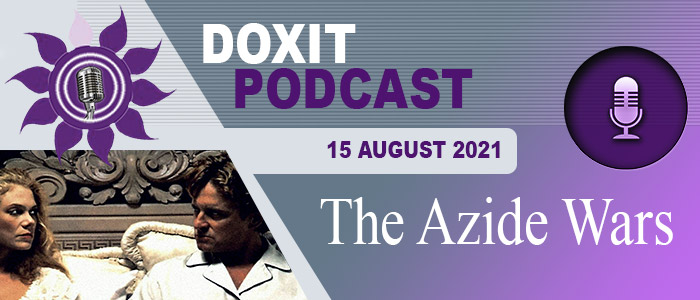 August 21 Podcast

Why is it that Middel X has become the topic of such fervent disagreement in the Netherlands?


Does the Dutch Medical Association seriously think Middel X does NOT provide a peaceful / reliable death.


Or is something more at stake?


Namely, that the medical establishment will never accept a means of peaceful dying that does not have the imprimatur of the medical profession, no matter how good it is, or how legal.


Tune in to see what the PPeH authors really make of this current controversy.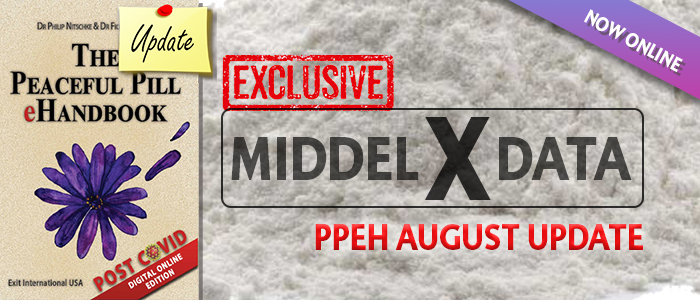 August 21 Peaceful Pill eHandbook Update
The August 2021 update to the Peaceful Pill eHandbook publishes original data on over 30 documented deaths from 'Middel X Powder' - a lawful, acessible option.


Middel X is the substance that has become a household name in the Netherlands thanks to activist group, CLW - Cooperation Last Will.


The August 2021 Update forms the first public release of these data.
* All languages updates now available
* Subscriptions are only available to >50s of sound mind. Photo ID required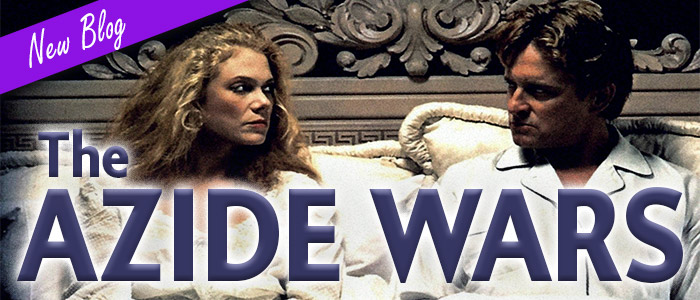 August 21 Blog

The August Blog by Dr Philip Nitschke provides the backstory to the arguments that have been playing out in the Netherlands between those who believe that the inorganic salts are the 'best thing since sliced bread' and those who believe that they are 'extremely unsuitable' with 'unbearable symptoms'.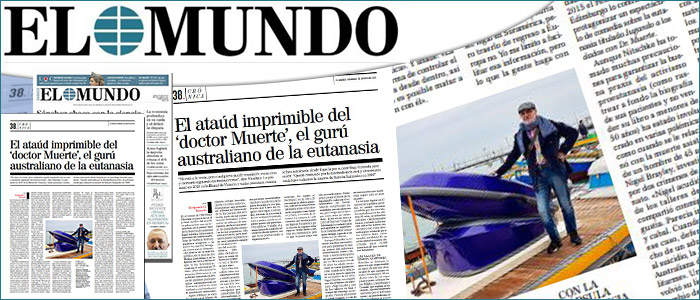 Spain's Largest Newspaper 'El Mundo'
on Philip Nitschke, Exit & Sarco
Spain's largest national newspaper this month turned its attention to the activities of Exit and how Spanish quadriplegic Ramon Sanpedro (The Sea Inside film) inspired Philip Nitschke in his social disobedience approach to voluntary euthanasia.


Read the El Mundo article on the Exit International website.


US +1 360 961 1333 || Aus 1300 10 3948 || UK +44 7883 509 765 || NZ +64 09 889 1137 || NL +31 6 23 82 95 82