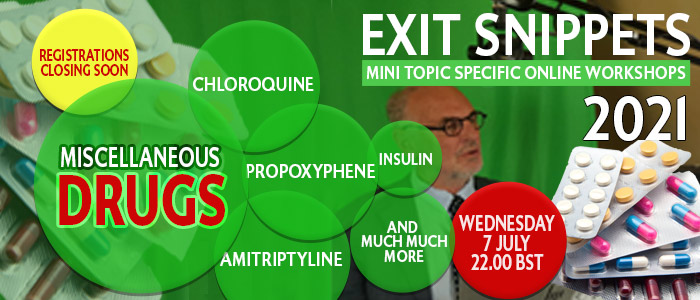 Next Exit Snippet - Wed, 7 July

Registrations Close Tomorrow

In this months snippet we cover a number of prescription controlled pharmaceuticals that are often described as useful end of life drugs.


Amitriptyline
Propoxyphene
Chloroquine
Chloral Hydrate
Insulin & others
While some are useful, their use often involves special preparation and supplementation.


If you have questions or want to know more about these drugs then you need to register today for the July Exit Snippet (online workshop) which will be held Wednesday 7 July @ 22.00 London Time (BST). Registrations close Monday 5 July.


Snippets are reserved for Exit Members & subscribers to the Peaceful Pill eHandbook
Snippets are held at 22.00 BST (London time) on the 1st Wednesday of the month. Use the time zone calculator to check your time zone
Recording of the June Swiss Snippet will be published Wednesday 7 July.
Existing Snippet Subscribers can log-in here
More about Snippets is on the Exit International website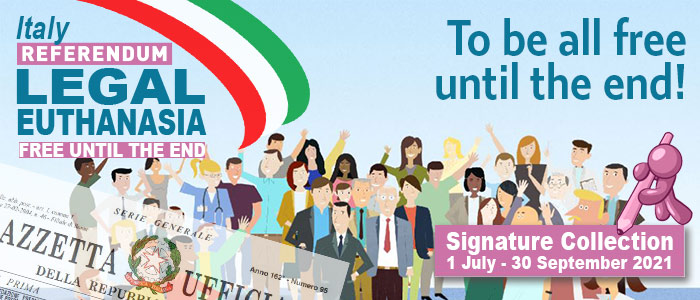 Association Luca Coscioni Aims to Collect 500,000 Italian Signatures to call a Referendum
Italian right to die group, Association Luca Coscioni is currently calling all Italian Expats to join their latest legal challenge towards decrminalising assisted suicide in Italy, along the same lines as Switzerland.


The group is aiming to gather 500,000 signatures before 30 September 2021.


Importantly, the signatures cannot be gathered online. This must be in person.


For Italians at home, this means a trip to the local municapality office.


For expats, it means a visit to the embassy or consulate.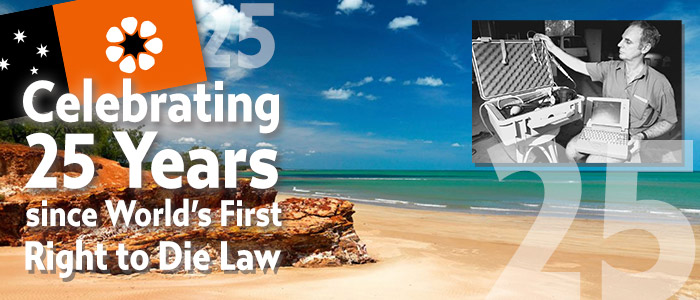 Celebrating 25 Years of Leadership
On 1 July 2021, it was 25 years since the Northern Territory of Australia became the first place in the world to implement a voluntary euthanasia law.


The law was enacted on 1 July 1995 and implemented 12 months later on 1 July 1996. The law was first used on 22 September that same year by Darwin man, Bob Dent.


While the US state of Oregon passed the Death with Dignity Act in 1994, it was under an injunction and prevented from use until mid 1997.


The Netherlands and Belgium both passed their end of life laws in 2002.


Since the Northern Territory's Rights of the Terminally Ill Act, similar medical models have spread around the world. These other laws have proven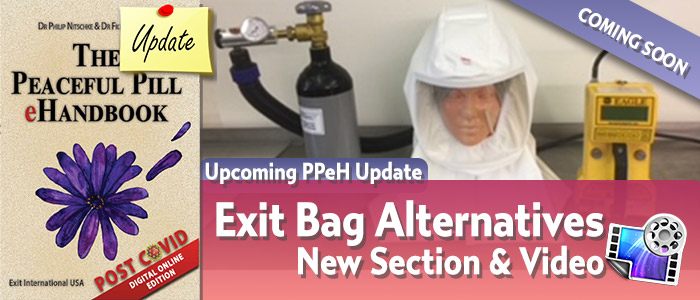 July 2021 Peaceful Pill eHandbook Update

Coming Soon
The July 2021 update to the Peaceful Pill eHandbook focuses on the efficacy of Covid antivirus helmets as useful alternatives to the plastic exit bag.


While inert gases (eg. Nitrogen, Helium) have long proven to be an effective and reliable means of a peaceful death, the idea of plastic bag has meant that the strategy is dismissed by many out of hand.


With the Exit experimental workshop now back operating at full post-Covid capacity, Exit has been running tests on various bag alternatives.


Some of these helmets were invented during the pandemic as anti-virus devices.


We have also been interested in the fact that positive pressure helmets are now often seen on TV as part of the Covid news cycle has served to soften attitudes that are based on aesthetics alone. These helmets no longer appear to us as freak hats from out of space.


* Note - Subscriptions are only available to the over 50s of sound mind & photo ID may be required.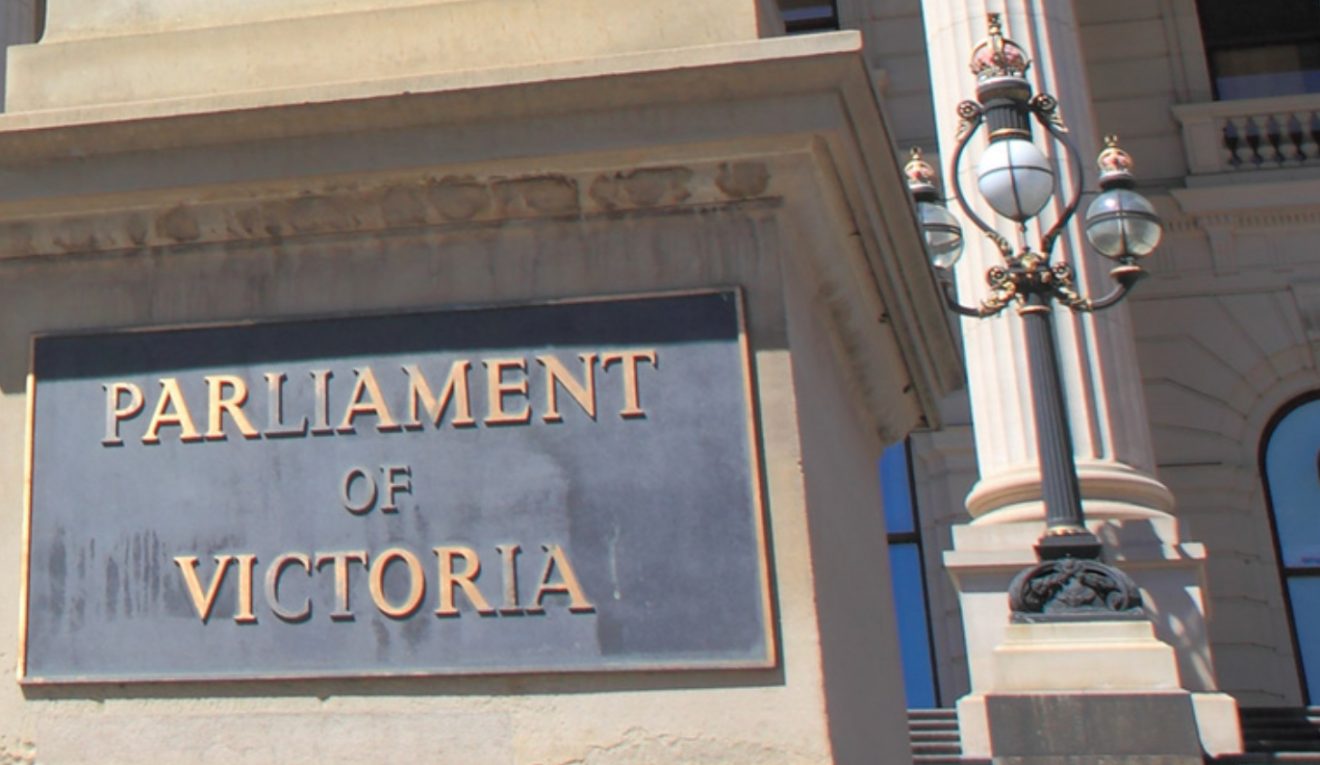 Victoria's Voluntary Assisted Dying scheme is 'challenging and complicated'; some people die while they wait ...
We don't want to say 'told you so' because this type of gloating serves not greater good but this new research about the significant difficulties associated with the Victorian VAD law - a law which is now being copied by other Australian states - does raise the question of why lawmakers did not listen when they had the chance.


For the past two years, Philip Nitschke has been actively saying that the model of law currently being adopted in Australia is a 'beg and grovel' model that will prevent more people than it will help from getting a good death.


While Switzerland prospers on having 2 safeguards in its assisted dying law, Australian states are currently trying to out-safeguard each other with more and more exagerated claims of safety.


To 'better' Victoria's 63 safeguards, South Australia is now boasting of 80 safeguards.


The questions that remain are: who is being kept safe and exactly what is the danger that the community needs protecting from?


People who are terminally ill with < 6 months to live don't need to be made to jump through hoops, yet this is exactly what is happening in Australia.




US +1 360 961 1333 || Aus 1300 10 3948 || UK +44 7883 509 765 || NZ +64 09 889 1137 || NL +31 6 23 82 95 82