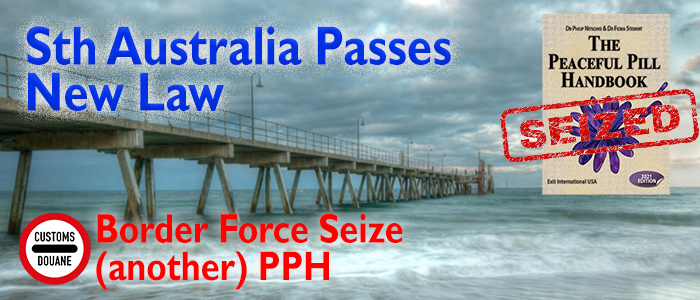 State of Irony?

That's South Australia

In the same week that South Australia became the fourth Australian state to legalise voluntary assisted dying (MAID, medical aid in dying/ assisted suicide), so Australian Border Force intercepted and seized another Peaceful Pill Handbook.


The unfortunate couple from an Adelaide beachside suburb wrote:


We recently purchased a copy of The Peaceful Pill Handbook. We ordered it on 19/5/21 and received our seizure notice 24/6/21.We have no intention of using the information yet, but because we have a frail elderly relative with dementia and double incontinence who has been in a nursing home for 2 years, we would like to be prepared for the future. We don't want to end up in that situation.We are very disappointed that we have been denied access to the information. Yours sincerely X
The new South Australia law boasts that it has over 70 safeguards. One is that doctors cannot initiate discussion of the end of life option of assisted dying.


Nor, it seems, can you read or talk about your end of life options. This is not progress! This is living in the dark ages and we all deserve better!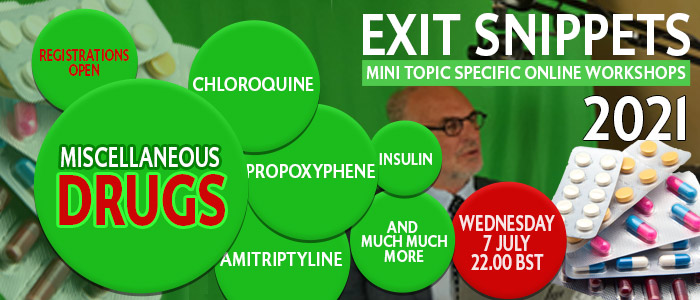 7 July Exit Snippet - Register Now

Topic: Miscellaneous Drugs
The July Exit Snippet (online workshop) will examine the lesser known, over-the-counter & prescription drugs that can be used to provide an elective death.


While these drugs are not as good as Nembutal, they are much easier to obtain (& are lawful). However, they usually require certain knowledge of use & potentiation to ensure success.


The July Snippet will discuss: Amitriptyline, Propoxyphene, Chloroquine, Insulin & more.


Snippets are held at 22.00 BST (London time) on the 1st Wednesday of the month. Use the time zone calculator to check your time zone
Recording of the June Swiss Snippet will be published Wednesday 7 July.
Existing Snippet Subscribers can log-in here
More about Snippets is on the Exit International website
June 2021 Peaceful Pill eHandbook Update

The June 2021 update to the Peaceful Pill eHandbook includes new film of the final moments of the life of Exit Member Zsuzsi Yardley. Zsuzsi died at Pegasos in Switzerland on 3 June.


For those who have ever wondered what a death at a Swiss clinic looks like, then this new addition to the Swiss Options Chapter is essential viewing.


There are also significant changes to the Chapter on 'Nembutal Availability' as we ponder the disappearance of a long-time Mexican source of the drug.


* Note - Subscriptions are only available to the over 50s of sound mind & photo ID may be required.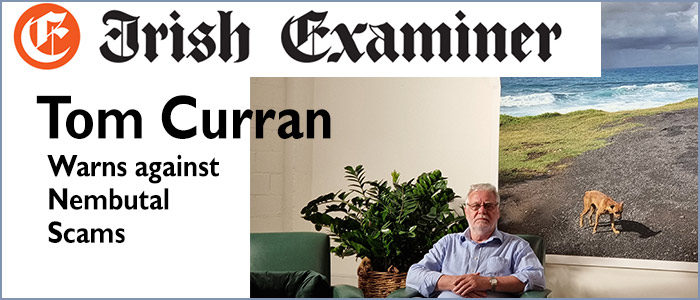 Internet Nembutal Scams - 'runaway train'
According to Exit's European Coordinator, Tom Curran, the online scam drug trade is akin to a runaway train.


Speaking to the Irish Examiner, Tom says 'I've had people ringing me complaining that they had ordered barbiturates from me in the post that never arrived,' he reveals.




US +1 360 961 1333 || Aus 1300 10 3948 || UK +44 7883 509 765 || NZ +64 09 889 1137 || NL +31 6 23 82 95 82