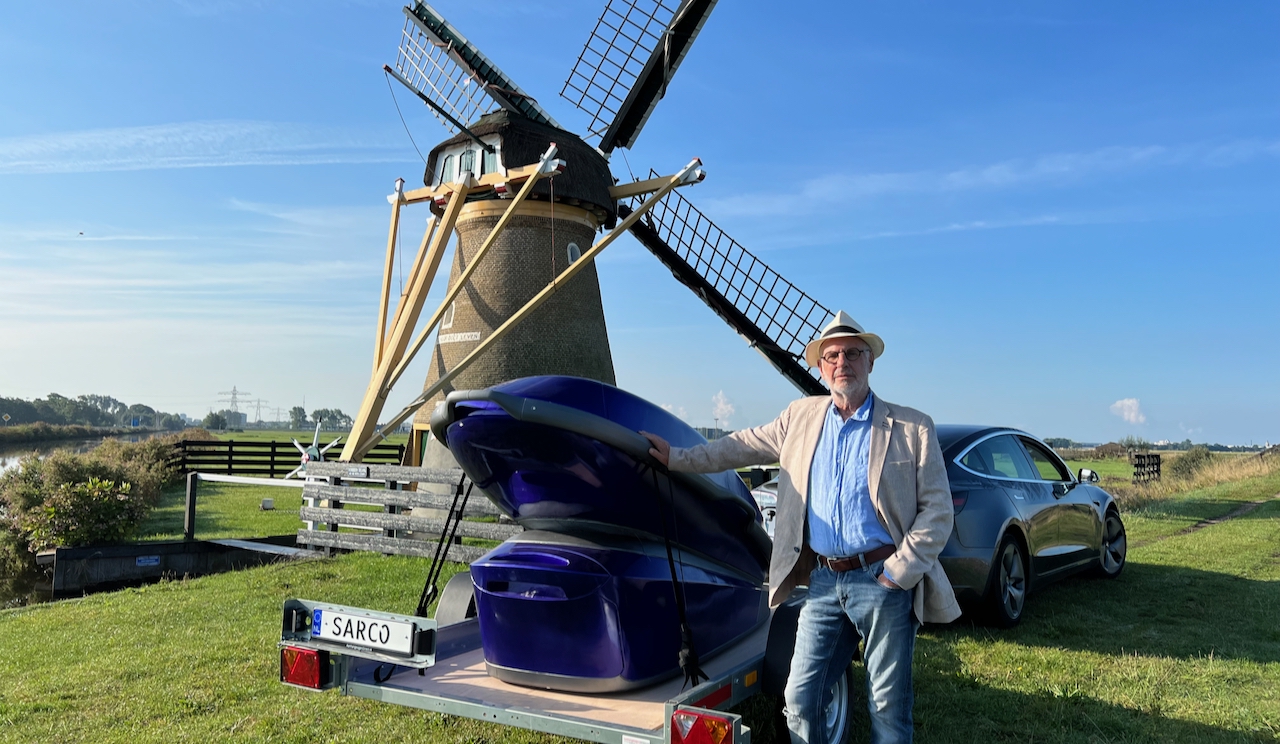 Sarco Visits Hoop Doet Leven
Exit finally has an expected use-date for the Sarco. The Sarco will be used for the first time in 2023.


Until that time, the prototype has been seen out and about in Zuid Holland, taking in the sights.


Where more appropriate than the Hoop Doet Leven ('hope gives life') windmill in Voorhout.


Built in 1783, Hoop Doet Leven served as an auxiliary pumping station for the Elsgeesterpolder.


During WWII it fell into disrepair due to many of its parts being stolen (presumably for firewood). It was relocated to its new location in 1999 to make way for the Flora Flower Auction Centre (as this is in the heart of the Netherland's flower/ bulb-growing district).


To stay abreast of all Sarco News, particularly in the final months of countdown, subscribe to the new Sarco Mail List.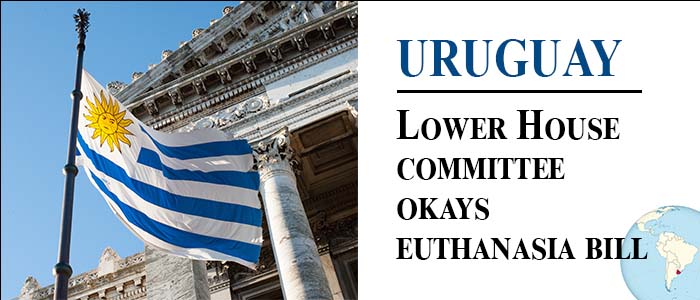 Exitorial

The Health Committee of Uruguay's Lower House has passed a bill approving euthanasia leading to the headline, 'Uruguay Parliament Supports Euthanasia Bill' reports Mercopress. The debate is now likely to be held next month.


The bill consists of 12 articles.


Congresswoman Cristina Lustemberg has noted that "the conditions that the health team has to take into account are very clear" when deciding if a person is eligible for medically ending his/her own life.


"Any person of legal age, psychically fit, who suffers from one or more chronic, incurable and irreversible pathologies or health conditions that seriously undermine their quality of life, causing them unbearable suffering, has the right to be euthanized at their request and through the procedure established in the present law, so that their death takes place in a painless, peaceful and respectful way to their dignity", states article 2 of the bill voted on Tuesday.
While this proposed law is heavily medicalised, it is progressive in the sense that it includes health conditions that 'seriously undermine ... [a person's] quality of life'.


This could – for all intents and purposes – include advanced old age.


The second point of interest is that the Bill discusses end of life choices as a 'right'. This is a welcome inclusion.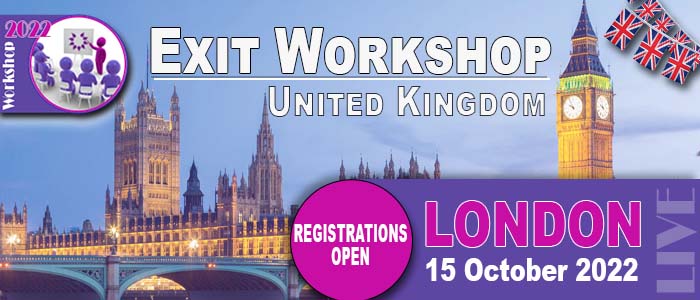 Exit London Workshop

Exit's first workshop for 2022 will be held on 15 October in London.


WHERE: London, (Dragon Hall, 17 Stukeley St, WC2B 5LT)

WHEN: Saturday 15 October 2022
The London Workshop will be based on the new Essentials Edition of the Peaceful Pill Handbook (See Topics).
Places are limited (due to social distancing requirements).
Exit Workshops are exclusive for Exit Members.
Not a Member? Apply to Join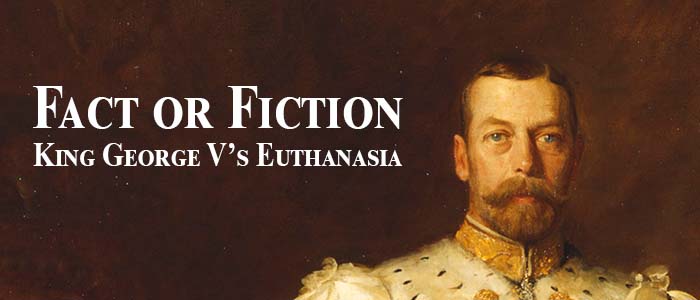 A Peaceful Death is Everybody's right

Described as 'A Peaceful Ending at Midnight', history has long held that King George V was assisted with Euthanasia.

King George V died when he was 70 years old, apparently suffering from smoking-related ill health.

Prior to his death, the King was receiving treatment from his doctor, Bertrand Dawson, 1st Viscount Dawson of Penn and physician to the Royal Family.

Revealed in 1986 and discussed at length in the 2020 documentary, George V: The Tyrant King, Bertrand Dawson's notes stated emphatically that he had assisted in the King's death at 11pm on Janurary 20, 1936.
"At about 11 o'clock it was evident that the last stage might endure for many hours, unknown to the Patient but little comporting with that dignity and serenity which he so richly merited and which demanded a brief final scene.
"Hours of waiting just for the mechanical end when all that is really life has departed only exhausts the onlookers [and] keeps them so strained that they cannot avail themselves of the solace of thought, communion or prayer.
"I, therefore, decided to determine the end and injected (myself) morphia gr.3/4 and shortly afterwards cocaine gr.1 into the distended jugular vein... In about 1/4 an hour – breathing quieter – appearance more placid – physical struggle gone."
Interestingly, The Express published this article on 5 September 2022. They were forced to update it on 9 September 2022.


NL +31 6 23 82 95 82 || US +1 360 961 1333 || SWITZ +41 615 100 413 || UK +44 7883 509 765 || NZ +64 09 889 1137 || AU 1300 10 3948 (EXIT)