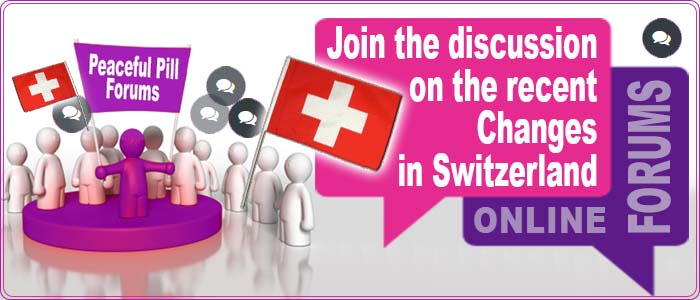 Swiss Restrictions - Explained

In recent weeks, the Swiss Academy of Medical Sciences (which governs medical practice in Switzerland) issued new guidelines for doctors working in assisted suicide.


Because the Swiss Criminal Code is not a medical model law (it is not concerned with degree of illness), in Switzerland anyone can help anyone else to die as long as the motives of the person assisting are altruistic (and not for personal enrichment).


The person receiving the help must have mental capacity and must do the action that brings about their death themselves.


Theoretically, a person can be aged, but in reasonably good health and get help to die.


This is where SAMS has stepped in, ruling that it is no longer ethically justifiable that 'healthy' can get medical help to die.


If you are concerned about whether you would qualify for a VAD in Switzerland, Exit invites you to ask your questions in the Peaceful Pill Forums.
You can apply to join the Forums HERE


Forums are exclusive for the Exit Members & Subscribers to the Peaceful Pill eHandbook.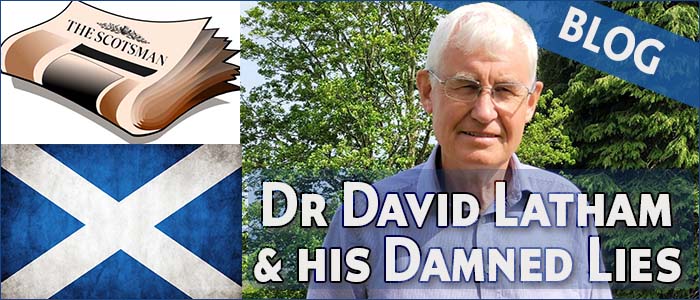 Pro-Life Lobby Infiltrates The Scotsman
Passing Lies off as Fact
This week a certain Dr David Latham - as head of the Scottish Council on Bioethics - penned an outrageously false opinion editorial in The Scotsman newspaper.


This week's Blog by Philip Nitschke uses a few facts of our own to blow apart Latham's insidious propaganda.


To read this blog is to appreciate the dirty tactics the pro-life-anti-choice lobby will use to stop end of life law reform.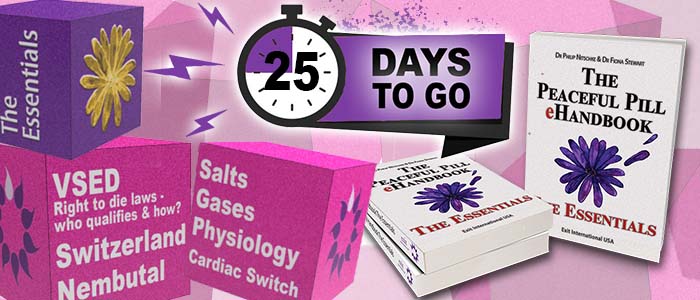 New Essentials Edition - Coming 30 June

Be prepared for this month's new 'Essentials Edition' of the Peaceful Pill eHandbook.


Existing subscribers will be transferred to the new edition (on application) and will retain access to the current Encyclopedia version of 550 pages!


Be ready for the new 2022 Peaceful Pill eHandbook - Essentials Edition by subscribing today.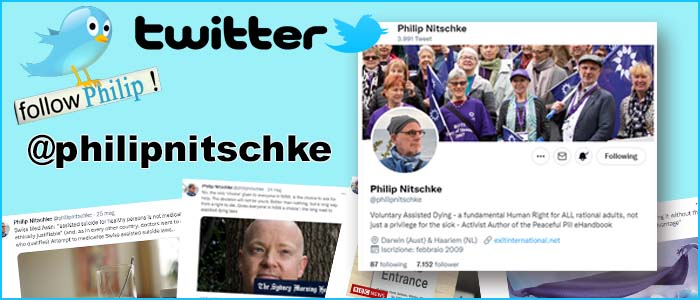 Follow Philip on Twitter
Want to know more about the news & views of Exit's Philip Nitschke?


Aus 1300 10 3948 (EXIT) || US +1 360 961 1333 || UK +44 7883 509 765 || NZ +64 09 889 1137 || NL +31 6 23 82 95 82