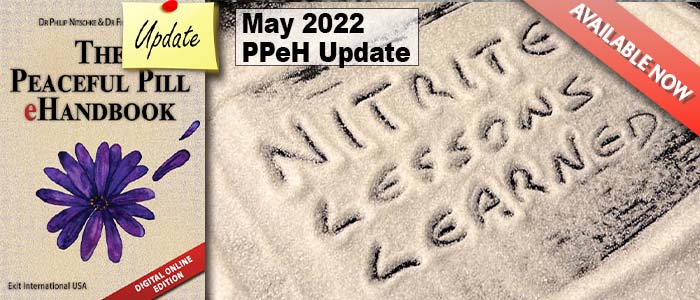 Age restrictions apply. Photo ID required.
May 2022 Peaceful Pill eHandbook Update
This month provides a significant update to the Chapter on the Lethal Salts, with particular regard to issues of protocol.


As more becomes known about this peaceful and reliable strategy for a compassionate, self-chosen death, the more changes are made to the Peaceful Pill eHandbook.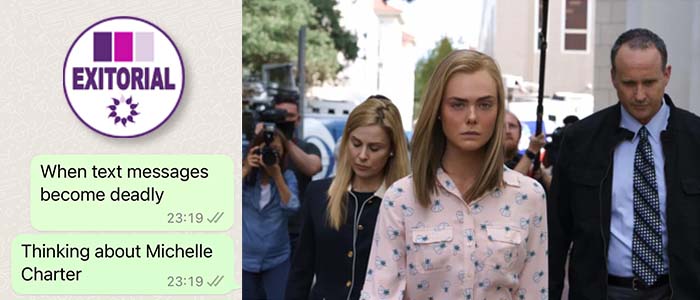 When text messages become deadly

Thinking about Michelle Carter - Exitorial

The Girl from Plainville (streaming now on Hulu or Stan in Australia), is a fictionalised account of the text-based relationship between Michelle Carter and her suicidal boyfriend Conrad Roy.


In 2017, Carter was found guilty of the involuntary manslaughter of 18 year old Roy.


This case extended the law of manslaughter (since there is no law of assisted suicide in Massachusetts) to a person who was neither present nor active (Michelle) in the act that caused the death (of Roy) in question.


Yet it was Michelle's words - her text messages - that found her guilty.


The series is an interesting watch and cannot but serve as warning.


Read Exit's Exitorial Comment (published 1 May 2022)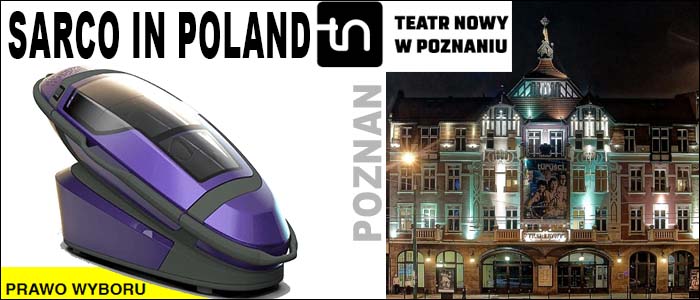 Sarco goes to Poland
Until June, Sarco is featuring in a play about end of life choices in Poznan, Poland.


Long-considered the basket-case human rights country in Europe, the decision of the Nowy Teatr in Poznan to invite Sarco onto the stage as a theme for the play was both brave and welcome.


The presence of Sarco in Poland is already raising eyebrows, as can be seen in the Polish mainstream press.


Philip Nitschke has been invited to Poznan to give an after-play talk in late June.


Watch this space for exact details and dates.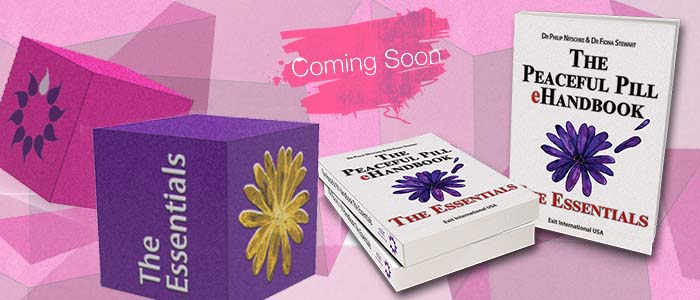 Coming Soon

'The Essentials Edition'
In the coming months, Exit will publish complete re-write of the existing Peaceful Pill eHandbook.


Apart from condensing the book down to a very succinct 200 pages, there will be new Chapters on VSED (voluntary stopping of eating and drinking) and another new Chapter on VAD/ AS/ MAiD Laws around the world: in terms of how you can qualify & what you can expect.


Existing subscribers will have their subscriptions 'transferred' to the new Essentials Edition, while retaining access to the current Peaceful Pill eHandbook in the form of appendices.


A print 'Essentials Edition' will also be published mid-year.


NL +31 6 23 82 95 82 || US +1 360 961 1333 || Aus 1300 10 3948 (EXIT) || UK +44 7883 509 765 || NZ +64 09 889 1137