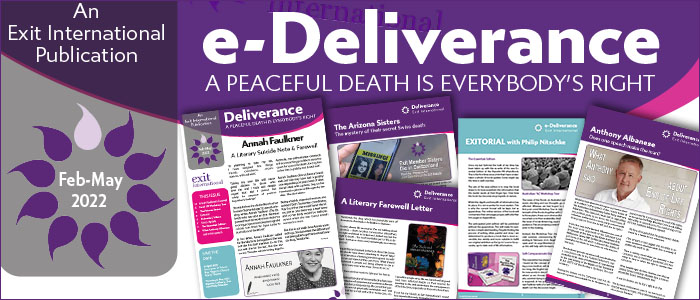 May 2022 eDeliverance Newsletter
Annah Faulkner's Farewell
Aust/ NZ Workshop Tour
The Arizona Sisters
Exitorial
Podcasts & Videos
Sarco Update
The Essentials Edition
What Anthony Albanese said in his speech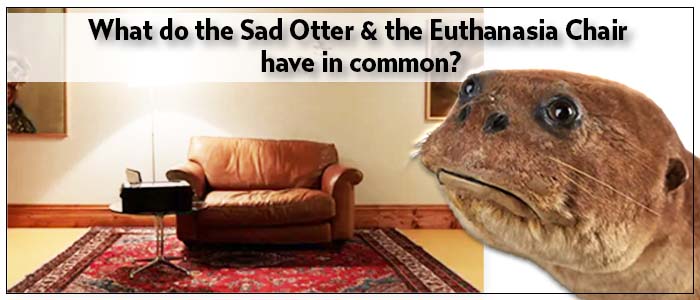 Strange Museum Artefacts

This month The Guardian ran a quirky article detailing Australia's 10 strangest museum exhibits.


The Chair has been on display at MONA, the Museum of Old and New Art in Tasmania since it opened back in 2011.


When a person sits in what looks like a comfy armchair, the computer starts up asking if you to die.


The sitter is invited to answer the 3 questions, with the end one stating, 'if you press this button you will die in 30 seconds, do you wish to proceed'.


This presents the sitter with an essentially existential moment, intended to induce reflection on the meaning of one's life (and death).


Aus 1300 10 3948 (EXIT) || US +1 360 961 1333 || UK +44 7883 509 765 || NZ +64 09 889 1137 || NL +31 6 23 82 95 82