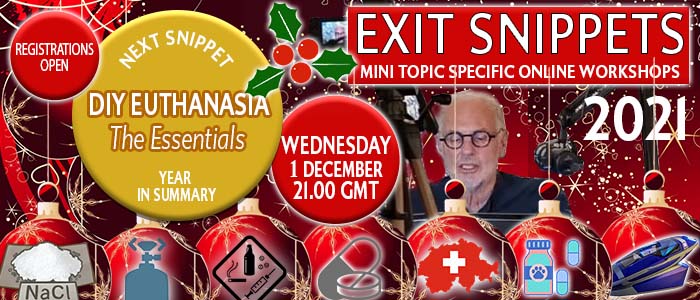 Register Now
December Exit Snippet
The final Snippet for 2021 will be held on Wednesday 1 December.
The December Snippet will provide the 'year in review', in particular:

Lethal Salts - Important Developments
Review of the Debreather (Versions I&II)

Changes to Nembutal
WHO: Exit Snippets are exclusive for Exit Members & PPeH Subscribers
WHEN: 21.00 London GMT @ Wednesday 1 December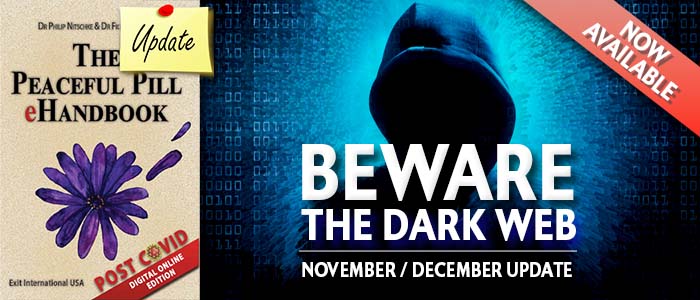 New Nov-December 2021 Update
Peaceful Pill eHandbook

The New November-December Update to the Peaceful Pill eHandbook issues an important warning on the Dark Web.


Exit reveals new information about this difficult side of the Internet.


Publication Date: 21 November 21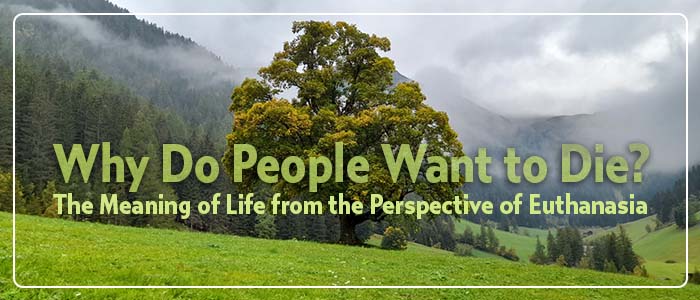 An Interesting Read about the 'Long Life'

Writing for the Royal Institute of Philosophy Supplements,

Fredrik Svenaeus suggests that in order to understand why people may want to hasten death during the last days, weeks or months of their lives, and what kind of suffering they fear and what they hold to be the main reasons to carry on or not carry on living, it is important to examine what made their lives meaningful before they reached this final decision.




This article draws upon the work of (now-deceased) German doctor Uwe-Christian Arnold.
Svenaeus focuses on the notion of flourishing: bodily, everyday and existential to unpack the complicated ideas that surround a person's decision-making about the end of life.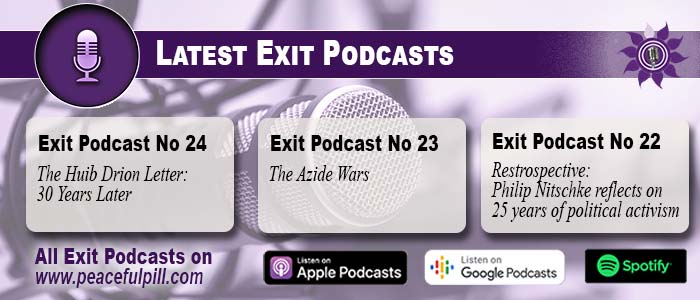 Missed an Exit Podcast?
Catch up @ the Exit Podcast Archive
Started in April 2020 at the outbreak of Covid-19, the Podcasts have proven an excellent way to keep the community up to date with current affairs as they relate to one's end of life choices and the debate therein.


Podcasts are free & are available on all major Podcast platforms including our website.




Aus 1300 10 3948 (EXIT) || US +1 360 961 1333 || UK +44 7883 509 765 || NZ +64 09 889 1137 || NL +31 6 23 82 95 82